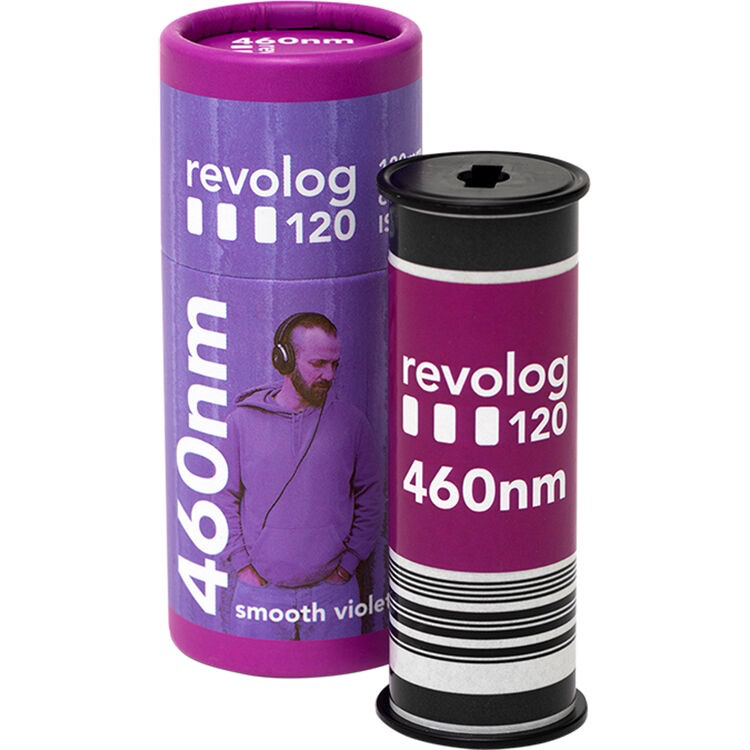 Medium Format Color Negative Film
ISO 200/ 24° in C-41 Process
Blue/Violet and Yellow/Green Shifts
Tone Changes According to Exposure
460nm / 120mm film

Introducing REVOLOG 460nm Color Negative Film, the perfect addition to your photography studio! This unique film creates an effect that changes your pictures monochromatically, bringing out the most colorful tones in each photograph. Depending on the exposure levels and development settings used, you can create cool blue/violet or warm yellow/green hues in your images – underexposure intensifies the color, while overexposure dampens it. Not only does this add a beautiful splash of color, it also doesn't obstruct any parts of your subject thanks to its all-encompassing effect. A truly versatile film for capturing stunning photos with amazing results like no other! Get creative and explore your inner photographer with Revolog's great variety of films to choose from - because with this, you get more than just a picture; you get an experience like no other.
| | |
| --- | --- |
| Film Format | 120 |
| Film Type | Color Negative |
| ISO/ASA Film Speed | 200 |
| Color Balance | Daylight |
| Film Processing | C-41 |
| Number of Rolls | 1 |
⚠️ WARNING: This product can expose you to chemicals including Lead, which is known to the State of California to cause cancer and birth defects and/or other reproductive harm. For more information go to www.P65Warnings.ca.gov