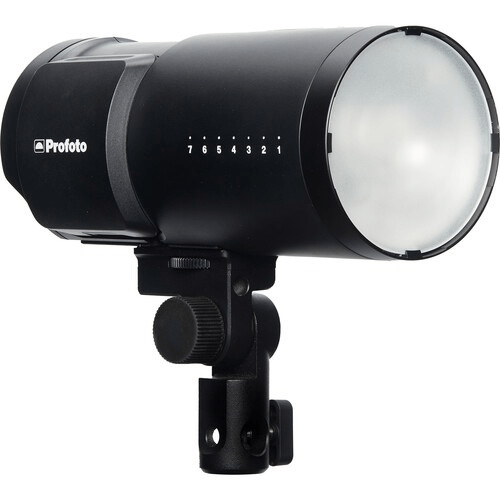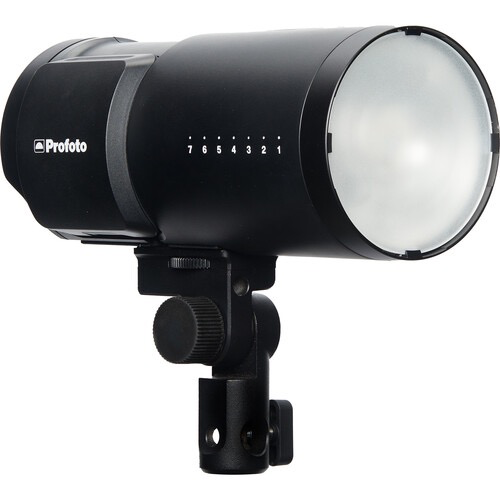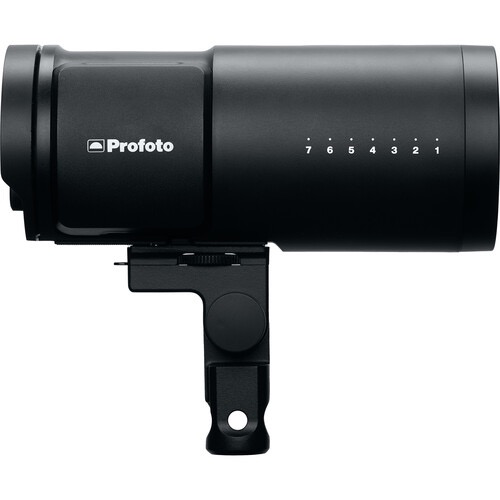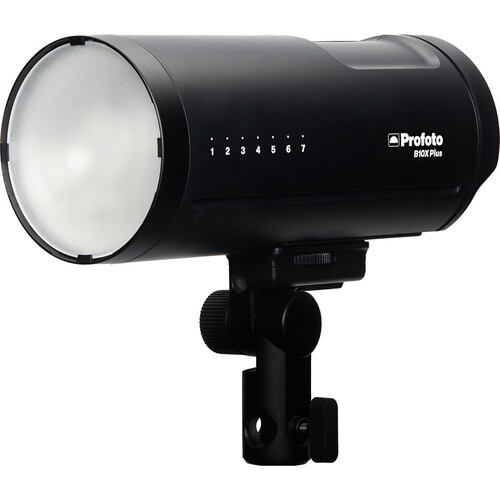 500Ws
Li-Ion Battery
10-Stop Range
200 Full-Power Flashes - TTL
Recycling: 0.05 to 2.2 sec - HSS
Built-In Radio and Bluetooth Release
Continuous LED Light
3000-6500K
CRI: 96
Dims 100 to 10%
Focused on versatility

As a professional photographer, you need a light that can keep up with you. The Profoto B10X Plus OCF Flash Head is designed for versatility and adaptability, making it ideal for shooting both video and stills. With its built-in lithium-ion battery, this flash head provides plenty of power for on-location shoots, so you can focus on getting the best shot possible.

The right light at the right time, time after time

When it comes to photography, the Profoto B10X Plus OCF Flash Head is a true powerhouse. This versatile flash head can be used for both video and stills, making it a great choice for any photographer. The B10X Plus has been redesigned for ease of use, with quick and easy battery changes and the ability to charge while in use. This powerful flash head also includes increased continuous light output from 2500lm to 3250lm, making it 30% more powerful than the previous model. With its fast recycling speed, the B10X Plus is sure to keep up with even the most demanding shooting schedules.

Big on versatility 

The Profoto B10X Plus OCF Flash Head is the perfect all-in-one solution for both stills and video shooters. This versatile light provides a powerful, yet convenient, way to shoot both with the same light. The B10X Plus delivers seamless performance and fast, easy set up whether you're shooting on location or in the studio. It's the perfect solution for busy photographers who want the flexibility to shoot both stills and video without having to change lights. The B10X Plus features include: -A powerful flash output of 250 Ws -A color temperature of 5600K -A rechargeable battery that provides up to 320 full power flashes -An LED modeling light with 3 settings: 0.5 W, 1 W, and 2 W With the B10X Plus, you'll get consistent, accurate color temperature and flash output whether you're shooting stills or video. The rechargeable battery ensures you always have power when you need it, making it ideal for on-location shoots. And the LED modeling light is a convenient way to preview your lighting setup before you start shooting.

World-class reliability 

If you're a professional photographer, you know that having reliable equipment is essential. That's why you'll love the Profoto B10X Plus OCF Flash Head. Built to world-class standards, this flash head is designed for reliability and performance. It features lightning-fast recycling time, a user-friendly interface, and an incredibly powerful continuous light for video and stills. Whether you're shooting photos or videos, the Profoto B10X Plus OCF Flash Head will help you capture stunning images and videos that you'll be proud to share with your clients and followers.

Lights you can grow with

No matter what your photography style may be, the Profoto B10X Plus OCF Flash Head is the perfect addition to your equipment. This flash head provides you with an impressive amount of creative control, thanks to its more than a dozen light-shaping tools. With the B10X Plus, you can easily create any kind of light imaginable - from soft and natural needing only a single tool, to dramatic and impactful using multiple tools at once. The Profoto B10X Plus is also compatible with 120 other light shaping tools available from the full Profoto range, giving you even more options to customize your lighting. As one of the most versatile and powerful flash heads on the market today, the Profoto B10X Plus is a must-have for any serious photographer.
Flash
Max energy
500 Ws
Energy range
10 f-stops (1-500 Ws)
Energy control increments
0.1 f-stops
Recycling time
0.05-2,38 s
Energy stability
0.2 f-stops
Flash modes
Normal or Freeze
Flash duration t0.1
Normal mode: 1/390 s (500 Ws) - 1/4,100 s (1 Ws)

Freeze mode: 1/390 s (500 Ws) - 1/14,000 s (1 Ws)

Flash duration t0.5
Normal mode: 1/1,200 s (500 Ws) - 1/6,000 s (1 Ws)

Freeze mode: 1/1,200 s (250 Ws) - 1/35,000 s (1 Ws)

Color temperature
No data
F-stop @ 2m / 100 ISO
32.7 with OCF Magnum reflector 16.7 without reflector
Beam angle
No data
Field angle
No data
Continuous light
| | |
| --- | --- |
| Lamp type | LED |
| Max power | No data |
| Dimming range | 100-10% |
| Color temperature | Adjustable 3000-6500 K (+-500K) |
| Color rendering index (CRI) | 90-96 |
| Max luminous flux | No data |
| Max illuminance @ 1meter | No data |
| Beam angle | No data |
| Field angle | No data |
Wireless connectivity
Built-in connectivity
Profoto Air-X
Frequency band
2.4 GHz
Supported Air functions
Sync, TTL, HSS and remote control
Number of Air channels
100 (1-100)
Number of groups per Air Channel
6, (TTL operation: 3 (A-C), manual operation: 3 (D-F))
Operating range
0.5-100 m (1.5-330 ft) with Profoto remotes*

0.1-30 m (0.3-90 ft) with Bluetooth devices

*in optimal conditions up to 300 m (1000 ft)

Supported apps for Bluetooth devices
Profoto Camera and Profoto Control
Connectors
Powering
Power supply
Li-Ion battery for B10
Battery capacity
Up to 200 full power flashes

Up to 75 min full continuous light

Battery charger
Battery Charger 3A
Battery charging time
1.5 hour
Input power supply
Li-Ion battery for B10
Other
| | |
| --- | --- |
| Firmware update | via USB-C or Bluetooth |
| Photocell/IR-slave | Yes |
| Stand adapter | Yes (detachable) |
| Umbrella mount | Yes (in stand adapter) |
| Operation temperature | +10 C to +35 C (-10 C to +50 C with reduced performance) |
| Storage temperature | Store in normal indoor conditions |
Measurements
| | |
| --- | --- |
| Width | 11 cm / 4.3 in |
| Length | 23.5 cm / 9.3 in |
| Height | 10 cm / 3.9 in |
| Weight | 1.9 kg / 4.2 lbs (including battery and stand adapter) |
⚠️ WARNING: This product can expose you to chemicals including Lead, which is known to the State of California to cause cancer and birth defects and/or other reproductive harm. For more information go to www.P65Warnings.ca.gov