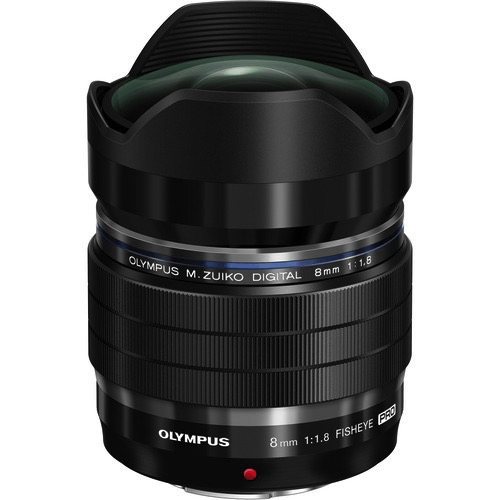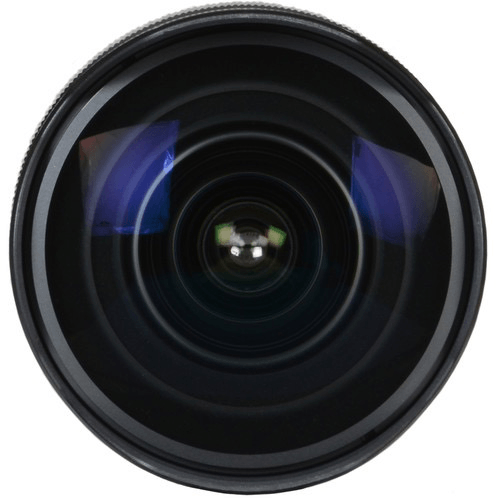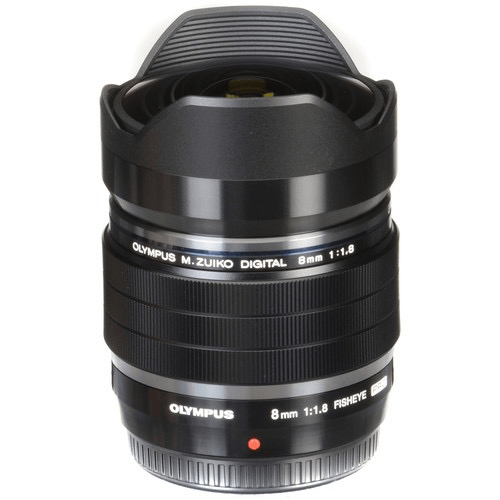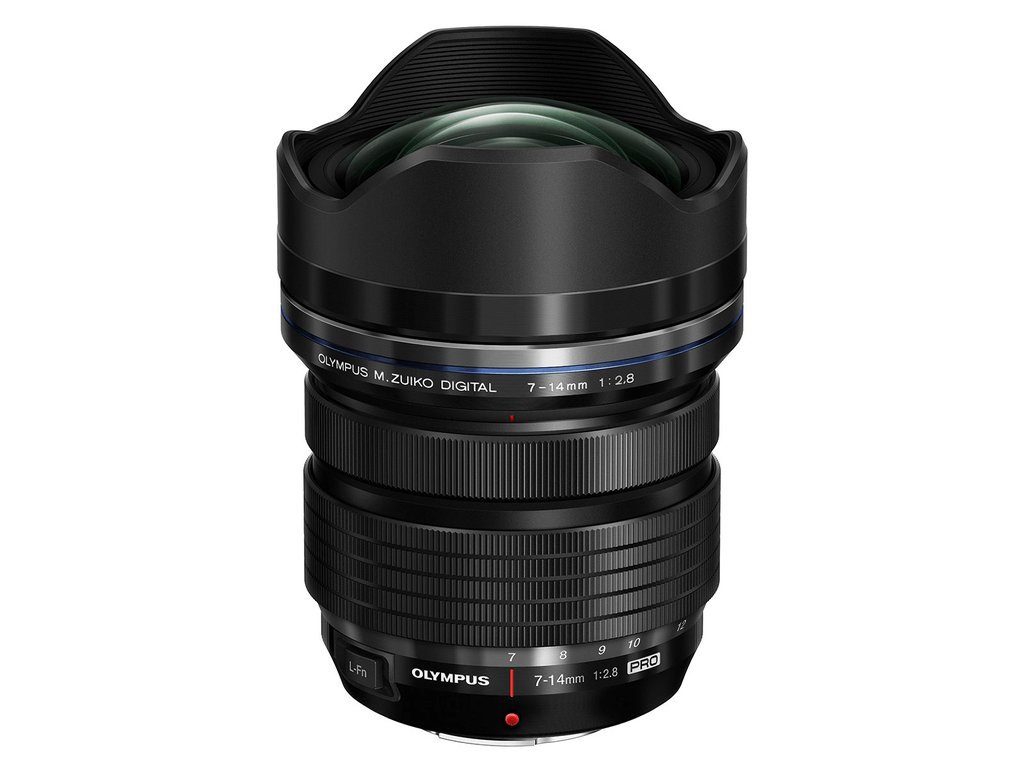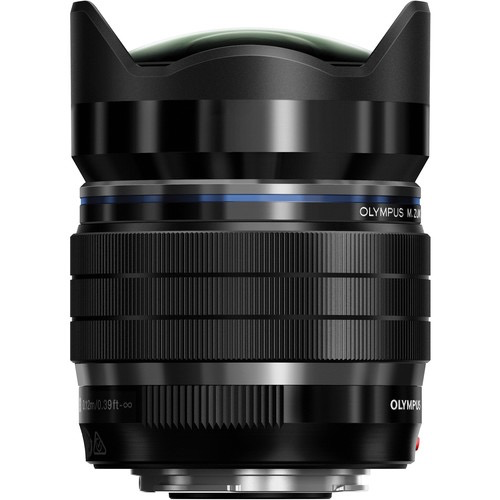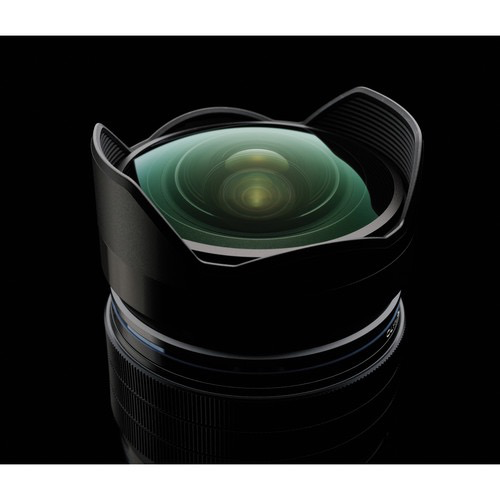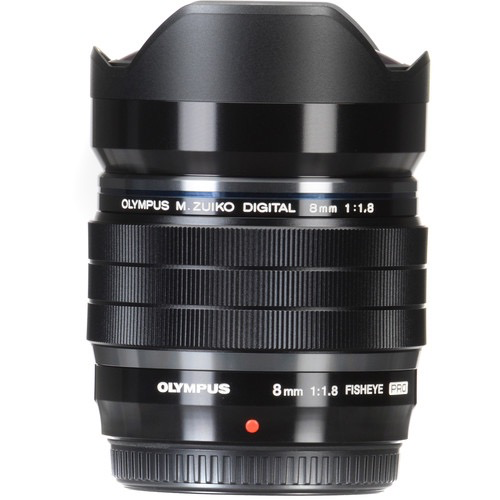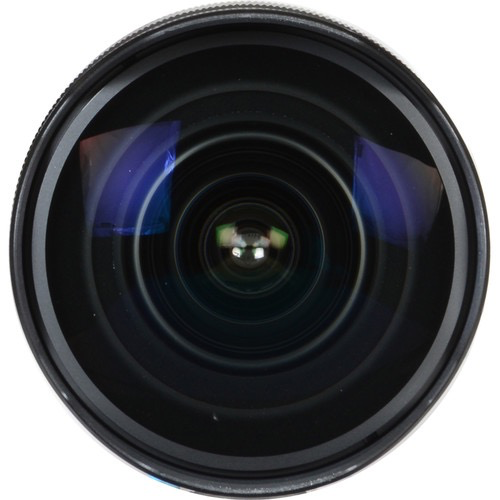 8mm Single Focal Length
180° Angle of View
Splashproof
Dustproof
Freezeproof
Bright f1.8 Maximum Aperture
Explore exciting creative possibilities and create never-before-seen images with the new M.Zuiko Digital ED 8mm f1.8 fisheye PRO – the world's first fisheye with an extremely bright f1.8 maximum aperture. The super-fast shutter speeds this lens supports let you apply interesting fisheye effects in low-light conditions (underwater, nighttime), yet it delivers the same amazing edge-to-edge sharpness as other Olympus PRO series lenses. EYE THESE BEAUTIFUL SHOTS This ultra portable fisheye lens makes this a perfect companion for creative shooting in any environment, especially urban street shooting, expressive landscapes, and impressive hand-held night shots. 180° OF CREATIVE SHOOTING Stand still and look straight ahead. Now look to your left and right – and imagine being able to capture a photograph that presents this panoramic perspective. The M.Zuiko PRO 8mm fisheye, with a full 180° view, allows you to do just that. And it's lightweight and portable enough to throw in your camera bag without a second thought. UNPARALLELED OPTICAL PERFORMANCE The sophisticated, performance-proven design of the M.Zuiko PRO 8mm fisheye's lens architecture (17 elements in 15 groups) dramatically reduces, chromatic and comatic aberration. Its proprietary ZERO (Zuiko Extra-low Reflection Optical) coating virtually eliminates ghosts and flares from backlit scenes. And its precision optics maintains pin-point sharp resolution right up to the edges of the frame – even at a wide-open f1.8 aperture. SEALED FOR PERFECTION For such a sophisticated piece of photographic equipment, the M.Zuiko PRO 8mm fisheye is surprisingly rugged. There's no need to baby it – with weather-sealing in five separate locations, you're the only one who has to worry about rain, wind and dirt…and it's even freezeproof down to 14°F (-10°C). Imagine your best nature shots from a striking fisheye perspective! SHOOT WITH THE FISHES Where else would be more appropriate to take a fisheye lens but...underwater! The PPO-EP02 dome port available for the M.Zuiko 8mm f1.8 PRO lens lets you go eye-to-eye with the denizens o the deep and bring back cool shots to prove it. The dome port is compact and designed to maximize the lens performance whether you're shooting over/unders, macros or just hanging around the reef.
⚠️ WARNING: This product can expose you to chemicals including Lead, which is known to the State of California to cause cancer and birth defects and/or other reproductive harm. For more information go to www.P65Warnings.ca.gov