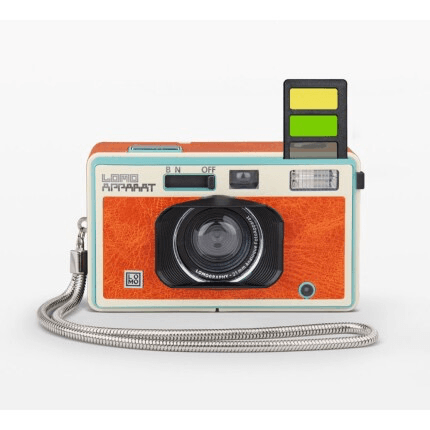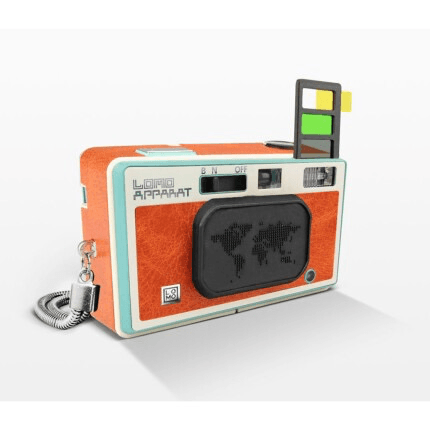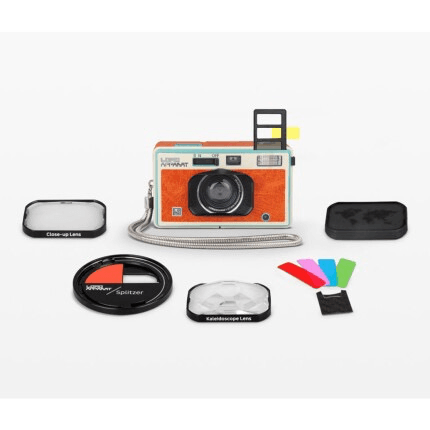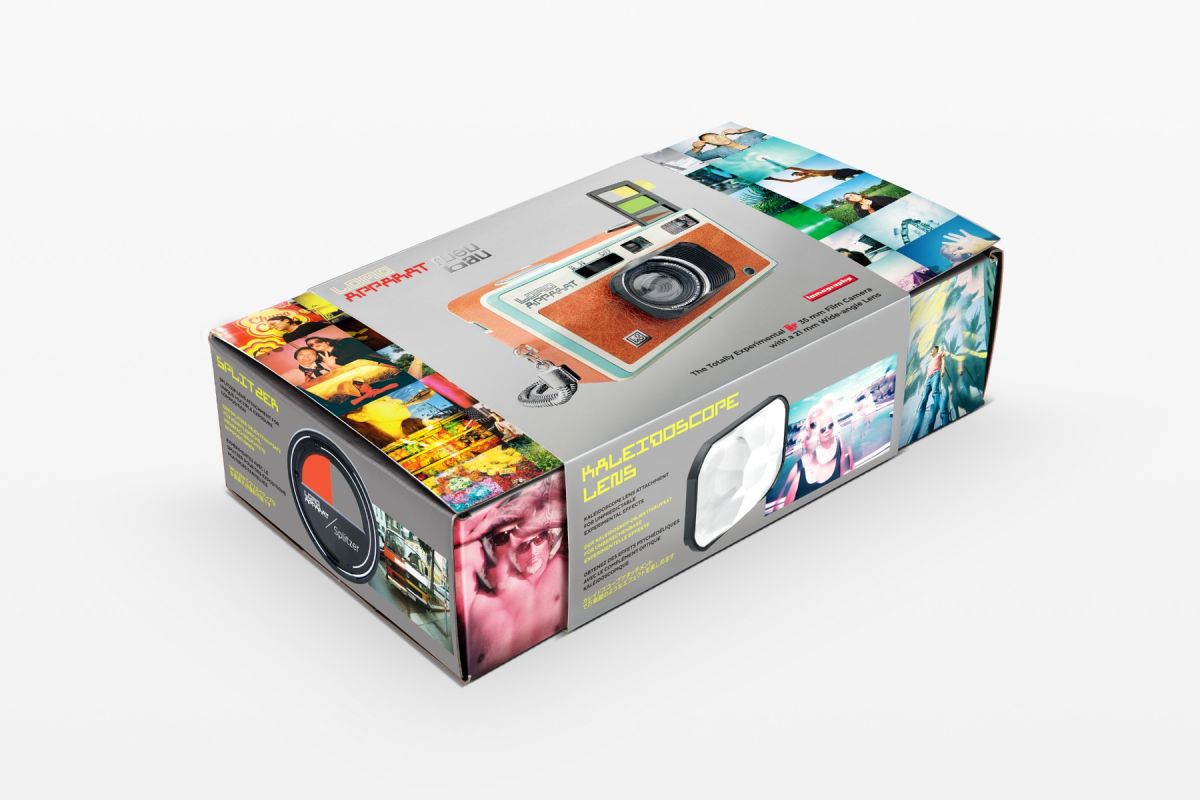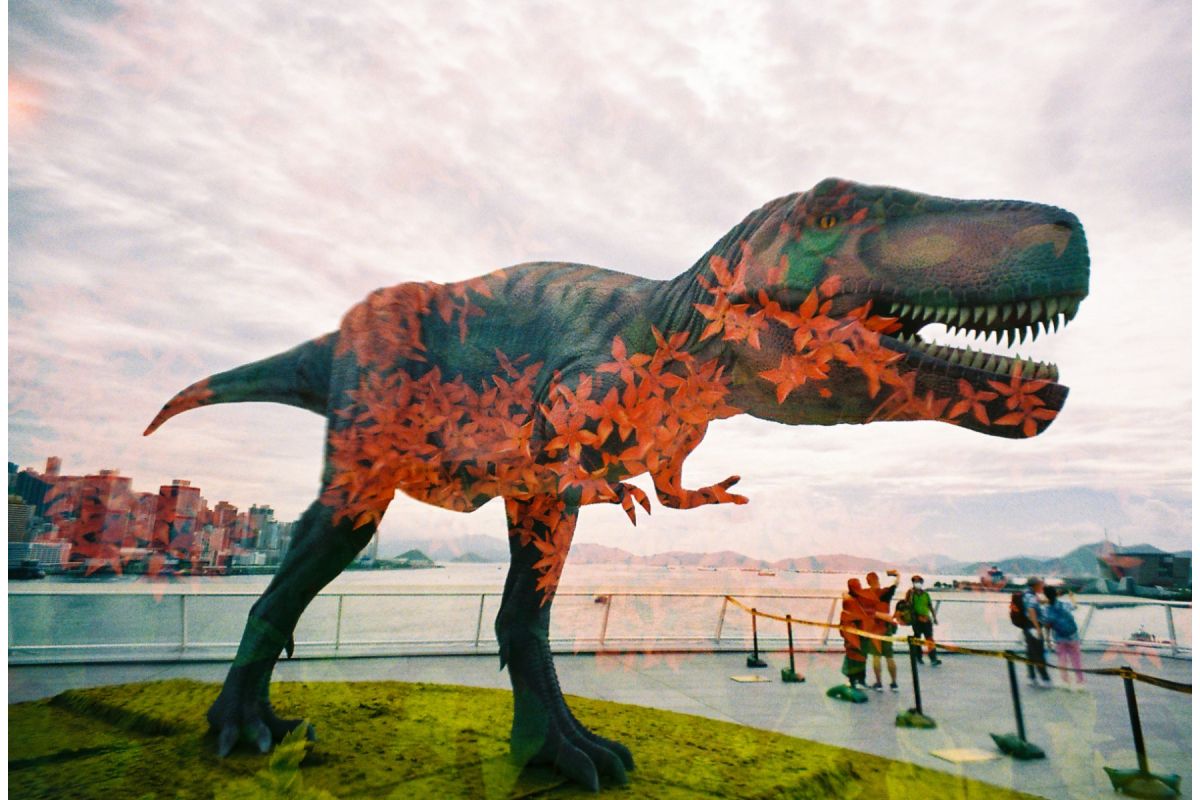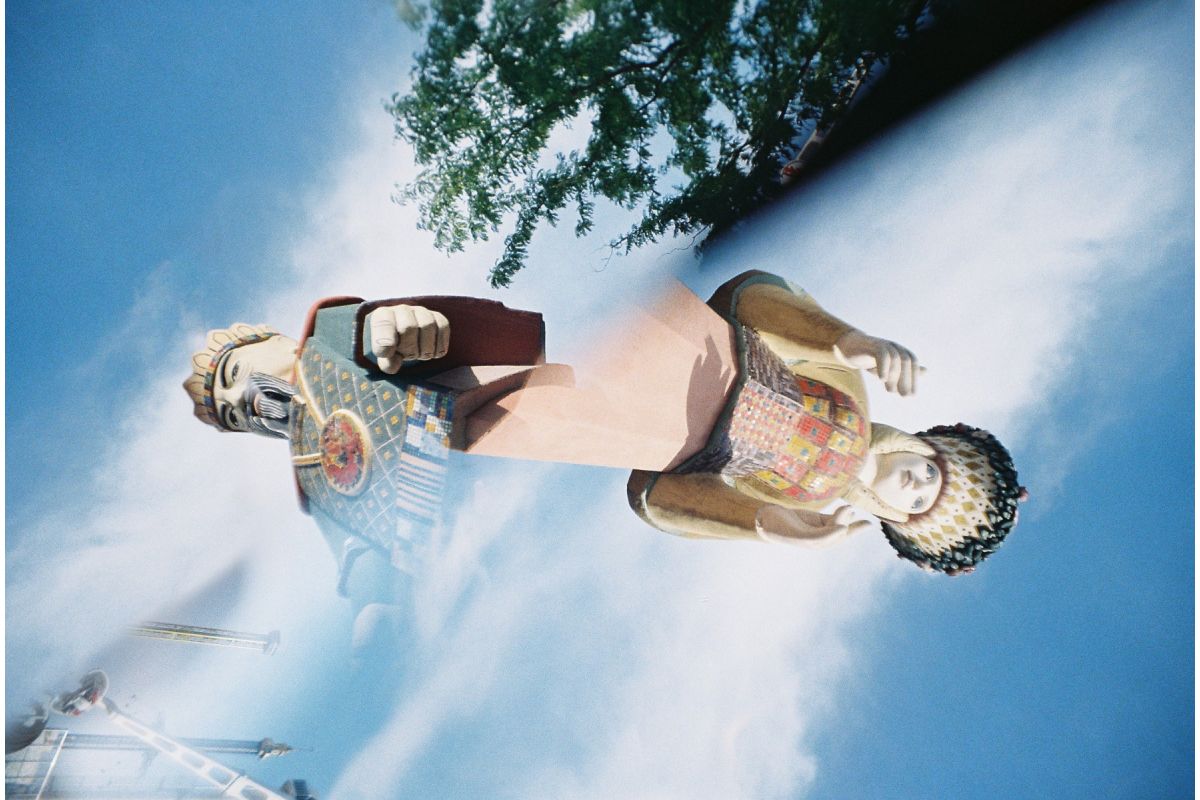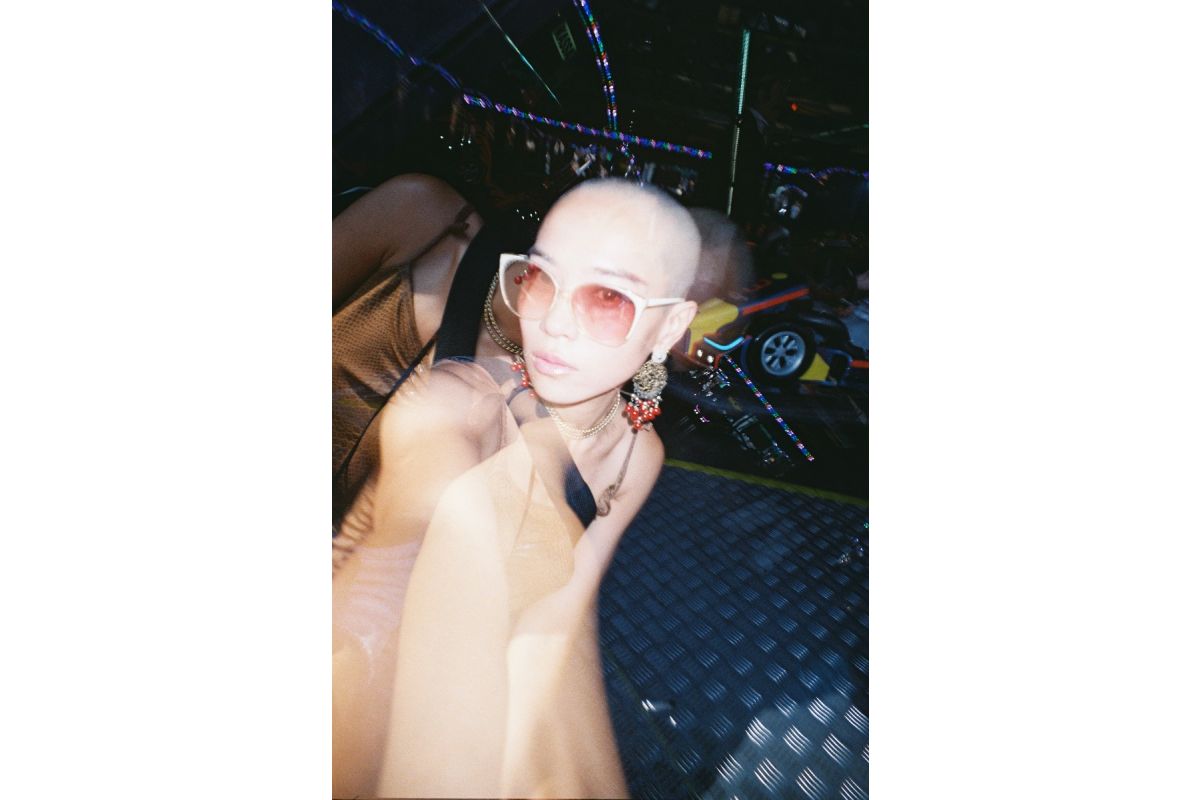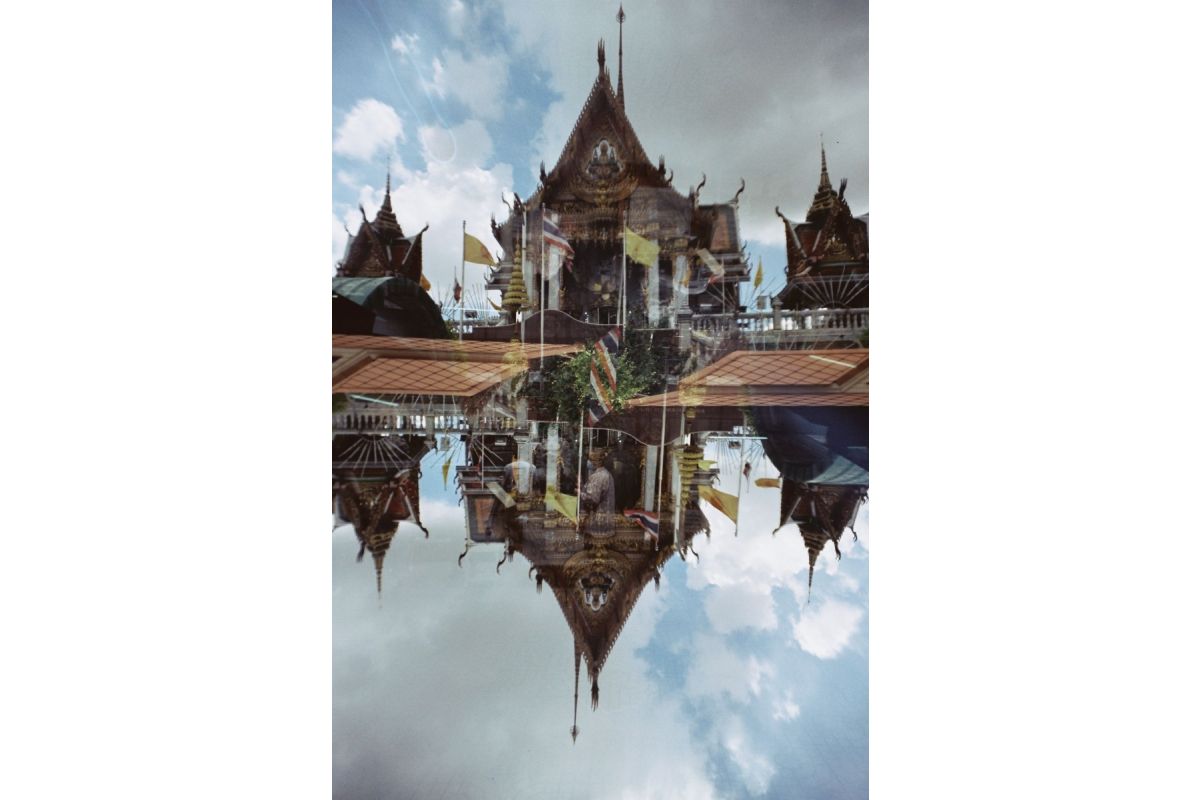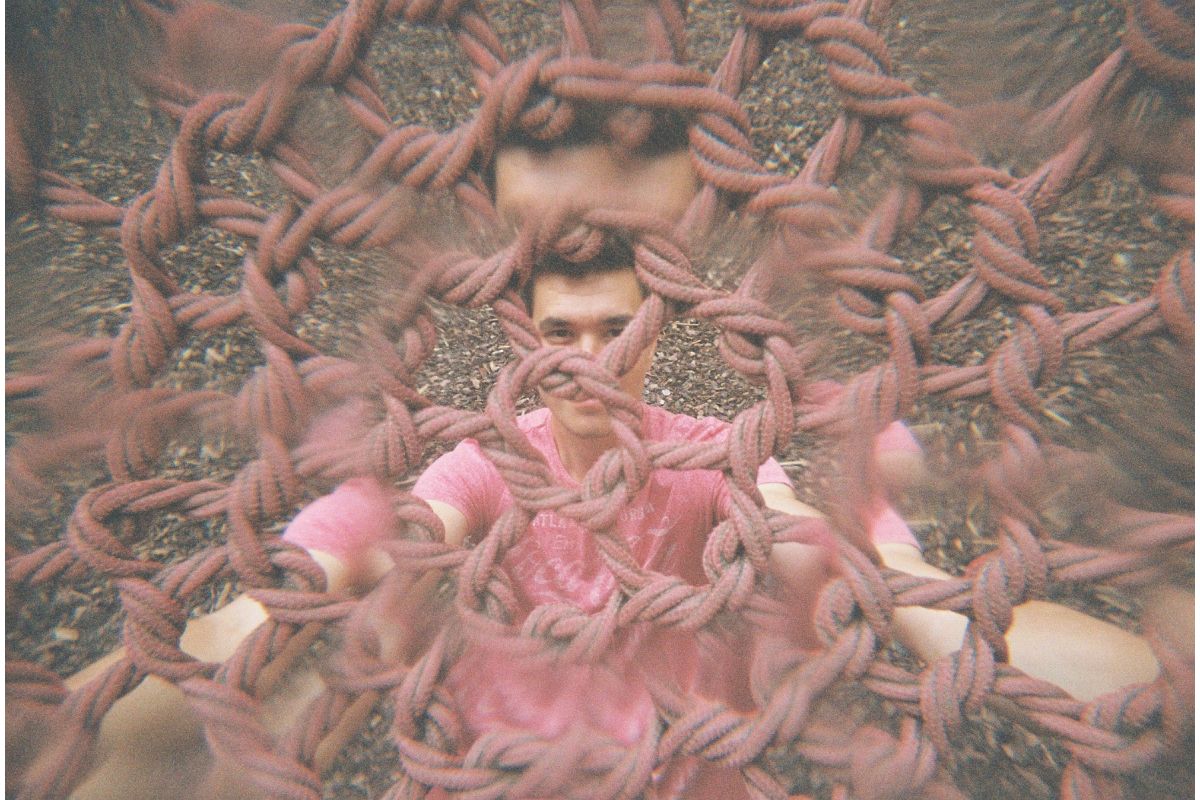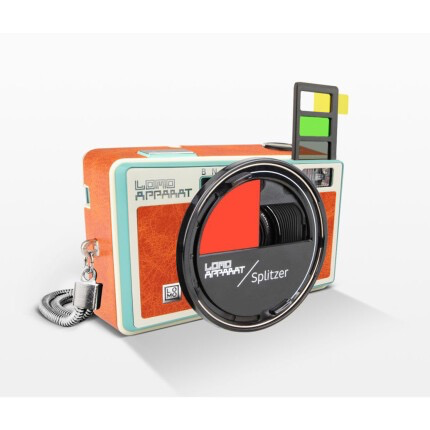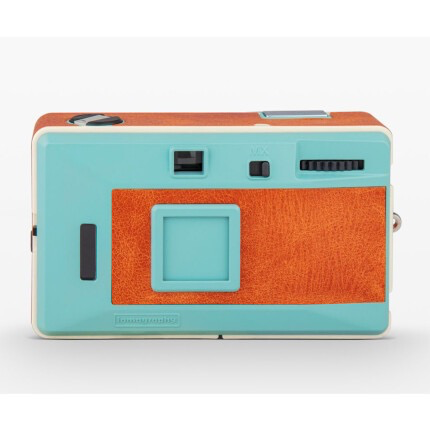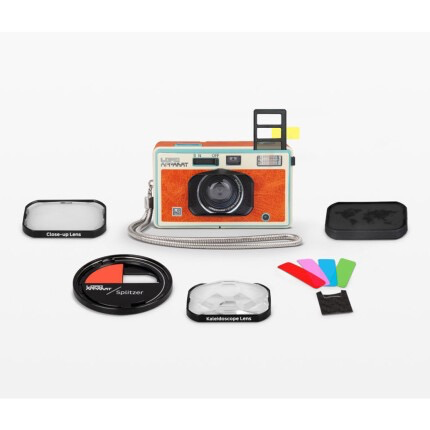 The classic LomoApparat camera dressed in an exclusive Italian leather design
Step out of reality and fit everything in the frame with the 21 mm wide-angle lens
Snap around the clock and get analogue crazy with a built-in flash and colored gel filter slider
Kaleidoscope and Splitzer lens attachments for unique experimental effects
Use the 0.2 m close-up lens attachment to get closer… and closer
With a unique colored gel filter slider design

The LomoApparat 35MM Film Camera with 21mm Wide-angle lens - Neubau Edition is a game-changer for amateur photographers everywhere. Compact and stylish, this camera allows you to capture every moment in exquisite detail. Enjoy high resolution photos with a unique color splash effect thanks to the included colored gel filters. Plus, you can easily pick the colors that best suit your vision with the convenient filter slider design. Get ready to take your photography to the next level! With its high performing features, exceptional portability and easy operation the LomoApparat will keep you capturing stellar shots all day long. Experience photography like never before with this groundbreaking device today!

Create your own analogue reality

Be the artist behind your own reality with the LomoApparat 35MM Film Camera with 21mm Wide-angle lens – Neubau Edition! Capture life with a rich range of colors and textures using this aesthetically pleasing camera. Create unique works of art with its Bulb and MX modes - allowing photographers to experiment with light exposure and layer effects for unforgettable photos regardless of the time of day or night. Light leaks and vibrant flashes will become integral components of your artistic exploration, as you discover new nuances in typical moments. Capture memories as they are meant to be seen through the 21mm wide-angle lens and take advantage of this camera's compact design to instill more creativity within your everyday shots. Transform everything you see into an analog dreamscape built on a reality you create. Experience it all now - exclusively with the LomoApparat 35MM Film Camera with 21mm Wide-angle lens – Neubau Edition!

Fixed aperture, shutter speed and ISO settings

Take your creative projects to the next level with the LomoApparat 35MM Film Camera – Neubau Edition. Featuring a 21mm wide-angle lens, this camera makes it easy to capture breathtaking landscapes and stunning close-up shots. With fixed aperture, shutter speed, and ISO settings, you can take stunning photos without getting overwhelmed by complicated settings. Get incredible clarity for your landscape shots, thanks to its enhanced sharpness and well-controlled distortion. Perfect for photographers of all levels, this camera simplifies photography so you can focus on capturing that perfect shot quickly and easily.

Fit everything in the frame

Capture true life with the LomoApparat 35MM Film Camera with 21mm Wide-angle lens - Neubau Edition! Take your photography skills to a whole new level with this innovative technology and expand your photographic creativity. Boasting a powerful 21mm wide-angle lens, perfect for outdoor and landscape shots, fit it all in without the need of panoramas! Shoot from the hip and express yourself with limitless angles – the possibilities are endless. This is a professional quality piece of equipment that will take your photographs to cinematic heights. Enjoy pushing the boundaries and dive into exciting creative possibilities.

When you need to get super close

Capture your life in glorious color with the LomoApparat Neubau Edition. This stylish 35MM film camera combines classic, vintage style with the convenience of modern filmmaking technologies. With its 21mm wide-angle lens, you can capture expansive landscapes and intimate closeups. For those times when you want to get even closer, simply attach the included 0.2 m close-up lens attachment and enter a world of extreme detail and sharpness.

Slice and dice your frames

Are you ready to experience photography like never before? With the LomoApparat 35MM Film Camera with 21mm Wide-angle lens - Neubau Edition, you can capture your life more creatively than ever! This powerful camera has an advanced wide-angle lens for capturing every detail of your scene, but that's not all. It also comes with the Splitzer lens attachment which allows you to get creative by slicing and dicing your frames into bite-sized bits and pieces. Experiment with the possibilities of this incredible shooting experience – there's no telling what kind of unexpected beauty or vivid emotion you can bring to life! So go ahead and explore – with LomoApparat 35MM Film Camera, the only limit is your imagination.

For photos in a flash

This camera's light and easy design makes it absolutely ideal for versatile shooting. Plus, with the built-in flash, perfecting exposure every time is a breeze. Whether you're taking landscapes or candid shots, this cute little camera is your go-to for capturing that perfect moment. With its sleek style and advanced features, this camera will help you capture stunning images with incredibly beautiful and wide angles.

Step out of the real world and into the unknown

This sophisticated camera features a 21mm wide-angle lens, allowing you to capture expansive landscapes and never miss a detail. Plus, with its Kaleidoscope lens attachments, you can escape reality and explore the unknown. These dreamy lenses offer totally trippy results that will make photographs truly unique. Put on an artistic show by pairing vivid colors with hypnotic patterns! Explore all corners of your imagination with this cutting-edge camera, and unlock sensational perspectives that look like nothing else in the world. Art is yours to create with the LomoApparat 35MM Film Camera – Neubau Edition.
| | |
| --- | --- |
| Film Format: | 35 mm |
| Focal Length: | 21 mm |
| Available Apertures: | f10 |
| Shutter Speed: | 1/100 (N), Bulb (B) |
| Flash: | Built In Flash |
| Available ISO Settings: | No ISO Adjustment |
| Multiple Exposure: | Yes |
| Tripod Mount: | Yes |
| Cable Release: | No |
| Battery: | 1 × AA |
⚠️ WARNING: This product can expose you to chemicals including Lead, which is known to the State of California to cause cancer and birth defects and/or other reproductive harm. For more information go to www.P65Warnings.ca.gov