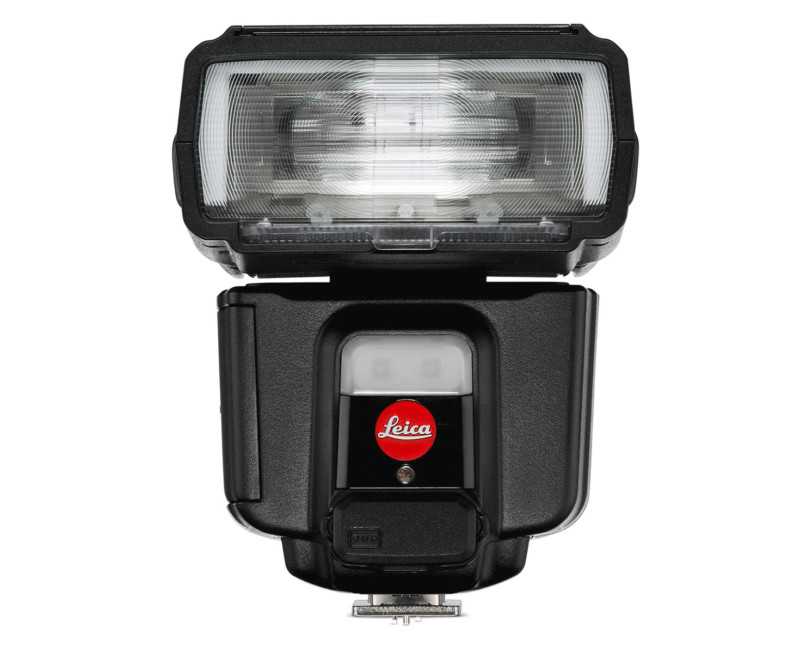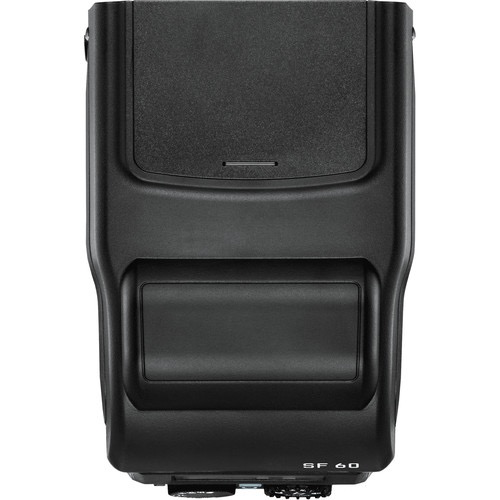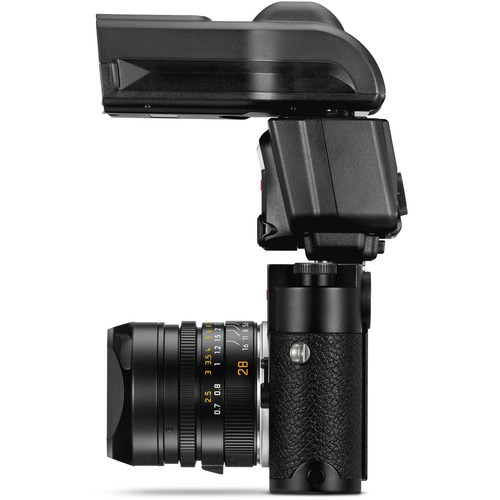 Extremely compact and powerful flash unit
Among the lightest and smallest of its performance class
180 degrees horizontal swivel and 90 degrees upward tilt
Guide Number 60
TTL flash exposure control in the camera
The Leica SF 60 system flash is a compact powerhouse for Leica Cameras designed especially for the models of the S, SL, and M series. It is also fully compatible with the Leica Q and CL, for which it also offers TTL flash exposure control. The SF 60 is an extremely compact and powerful flash unit with an outstanding range of features, and is among the lightest and smallest of its performance class. Despite its weight of only 300 grams and height of 98 mm, the flash unit offers a guide number of 60 at ISO 100. Its reflector can be swiveled horizontally by 180 degrees in both directions and tilted upwards by up to 90 degrees. This versatile feature of the SF 60 makes it ideal for indirect, bounced and soft flash from numerous positions and angles. Controlled by the camera, it automatically adjusts to focal lengths from 24 to 200 mm (35 mm equivalent) and also features an integrated reflector for ultra-wide-angle exposures down to 16 mm. For photographers who also shoot video, the SF 60 offers constant LED light output adjustable in nine steps. All parameters can be set on the flash unit with two dials and on the color LED display. The SF 60 offers wireless remote control and is compatible with the Leica SF C1 flash control unit. Leica SF 60 Compact, powerful and a great team player With the SF 60 and a Leica Camera, you have the ideal set-up for a wide range of photographic situations. The flash has sufficient power to cover longer distances with its zoom-reflector or for shooting with soft, indirect flash from a reflector or bounced from a wall or ceiling. Thanks to TTL flash exposure control in the camera, the dosing of fill-in flash for subtile brightening of subjects is no problem at all. More Details More Power The power for the SF 60 is supplied by four AA cells. For longer shooting sessions and even faster flash recycle times, the unit can also be connected to an external power supply, the Nissin Power Pack PS 8 (Sony version). The rechargeable NiMH battery of the PS 8 has a capacity of 21.6 watt-hours. The Nissin Power Pack PS 8 (Sony version) can provide power for up to two SF 60 flash units and features a USB interface for charging other devices such as smartphones or tablet-PCs. Leica SF C1 Innovative, future-proof and compatible The SF 60 does not necessarily have to be connected directly to the camera. Instead of being mounted on the camera, the flash unit can also be used as an off-camera remote flash and, in combination with the Leica SF C1, for illuminating the subject from any desired angle. In this way, the SF C1 controller enables you to go far beyond what is usually possible with a single SF 60 flash. More Details TTL flash mode TTL flash mode and high-speed sync are of course supported and, if you switch from TTL to manual flash exposure mode, all parameters set in the respective modes remain available for later use. The individual output parameters for each flash unit can be read off from the display of the SF C1 and changed whenever required. This is particularly practical in situations where individual units are impractical to access, for example behind softboxes or at a considerable distance from the camera. Alongside power reserves sufficient for around 3,000 flashes when its three AAA cells are fully charged, the SF C1 also features a microSD card slot that allows latest firmware updates to be uploaded to keep the controller at the cutting edge of technology.
⚠️ WARNING: This product can expose you to chemicals including Lead, which is known to the State of California to cause cancer and birth defects and/or other reproductive harm. For more information go to www.P65Warnings.ca.gov