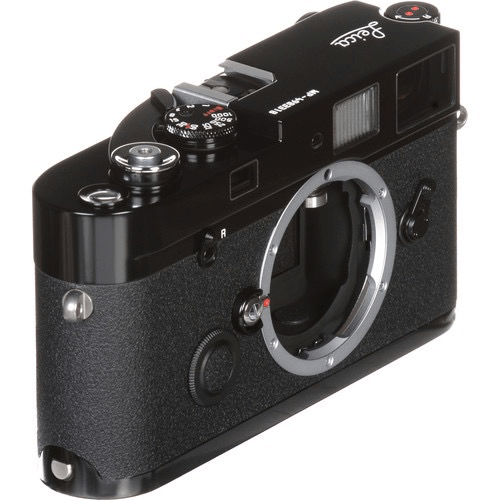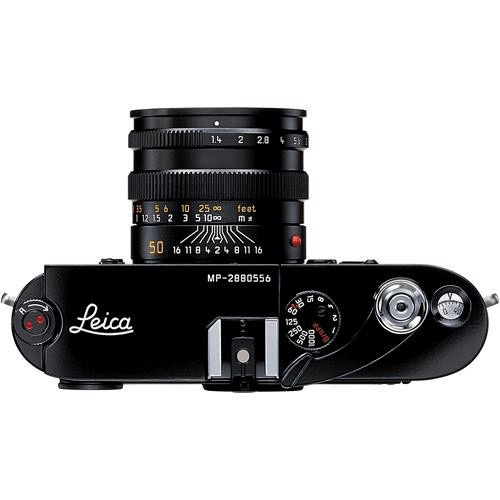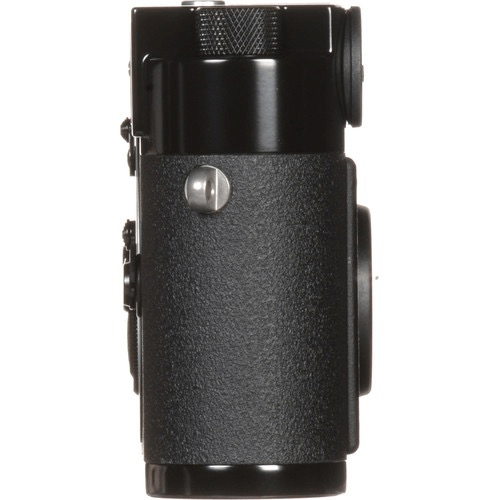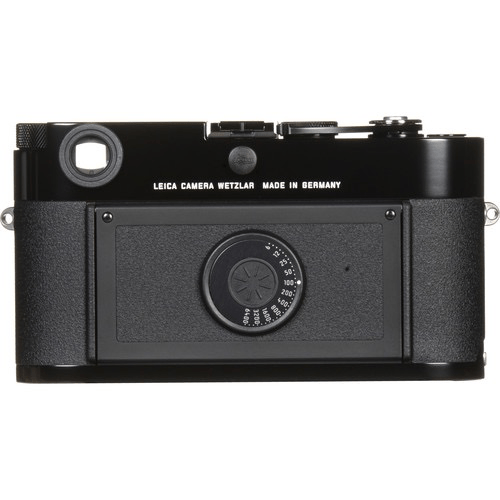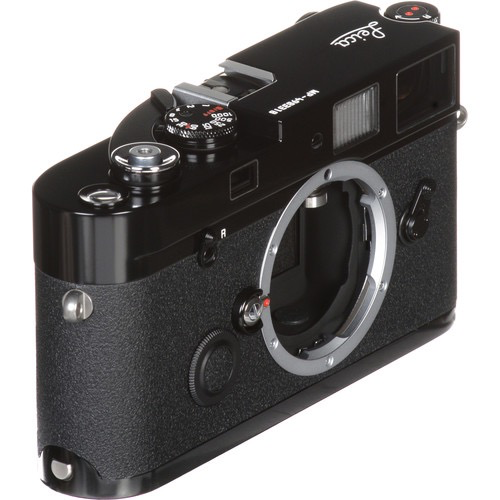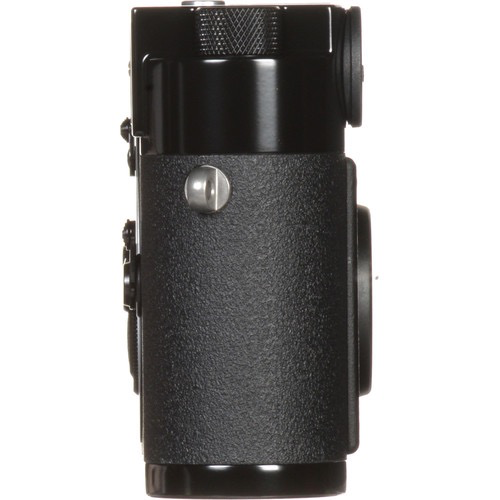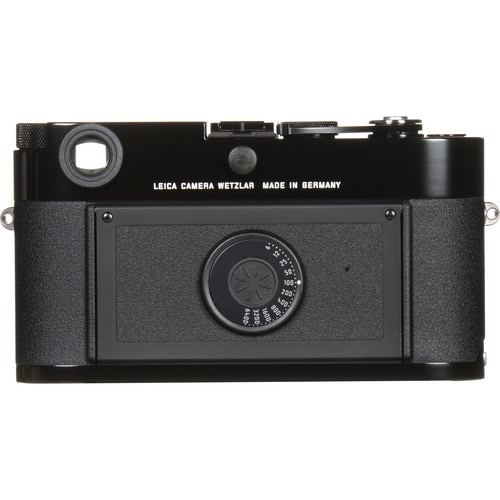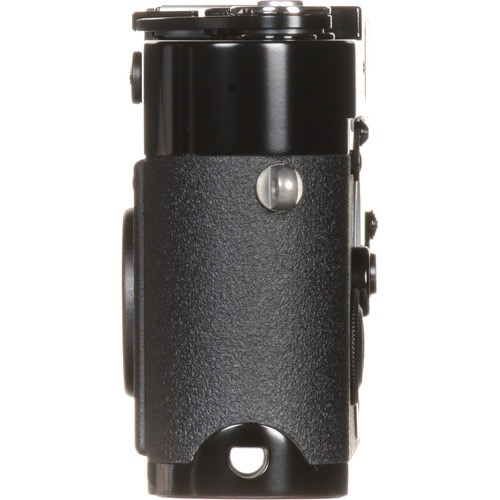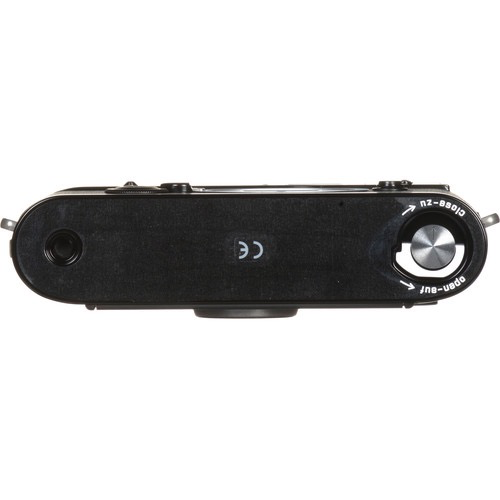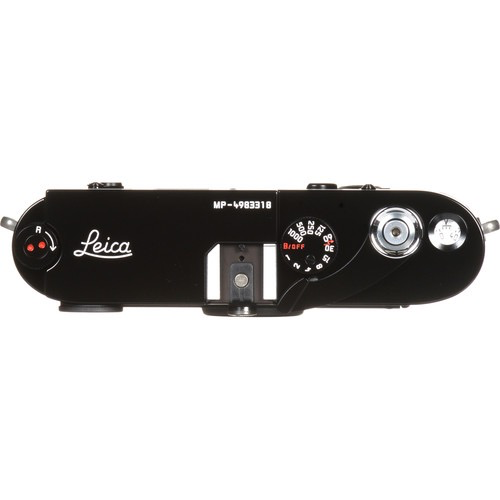 Compact/analog rangefinder system camera
Mechanically controlled closure
With image field selector
With selective light meter
Reduced design without Leica logo on the front Leica name on the top
Made in Germany
Mechanical perfection. Nothing else.

The Leica MP 0.72 Rangefinder spotlights the artistry behind photography. Always unyielding in understanding intent and delivering perfection, it's designed to meet your creative needs and desires with absolute precision. An instrument crafted through traditional means and to exacting standards, it is as reliable as you are capable. With no automation to stand between you and your artistic vision, nothing comes between you and the results only a true photographer can make. In other words: You + Leica MP = Masterpieces!
Format
Compact 35mm Rangefinder System Camera
Lens Mount
14 LEICA M lenses with focal lengths ranging from 21 to 135 mm.m
Focus
Manual
Focus Modes
Manual
Exposure Modes
Manual setting of shutter speed and aperture, compensation using LED light balance.
Exposure Metering
Through the lens (TTL), selectively with working aperture.

Light reflected from a measuring field in the center of the first shutter curtain is measured.

The measuring field is equal to approx. 13% of the total negative format.

Metering Range
For ISO 100/21° EV -2 to EV 20
ISO Range
Manual, from ISO 6/9° to ISO 6400/39°.
Shutter and Release
"Shutter' Rubberised-cloth horizontal-run focal plane shutter ; extremely low-noise operation, mechanically controlled. 'Shutter speeds' From 1s to 1/1000 s in whole steps, B for long exposures of any duration, ""Flashsymbol"" (1/50s) for flash synchronisation. Two-positions : Power (exposure meter on) Release. Integrated standard thread for cable release."
Multi Exposure
No
Self-Timer
No
Flash Sync
1/50 second ; slower shutter speeds can be used.
PC Terminal
No
Film Wind
Manually with Quick Wind Lever : or LEICAVIT M, or Motorised using LEICA MOTOR-M, LEICA WINDER-M, LEICA WINDER M4-P or LEICA WINDER M4-2 (from serial no. 10 350).
Viewfinder
"Large, bright-line viewfinder with automatic parallax compensation of horizontal and vertical according to the focusing setting, 'Framing' Projection of pairs of bright-line frames : For 28 and 90 mm (90 mm frame only in LEICA MP 0.85) or for 35 and 135 mm (35 mm frame only in LEICA MP 0.58) or for 50 and 75mm. Automatic projection with the lens fitted. The desired frame can be projected using the frame preselector."
Depth Field Preview
No
Diopter Correction
'Eyepiece' Set for -0.5 dpt. Corrective lenses from -3 to +3 dpt available.
Remote Control
standard mechanical cable release
Mirror Lock-Up
No
Power Source/Battery
One MS76L 3.0V Lithium Battery (1/3N), or Two MS76 Silver Batteries. (Note; Battery is only necessary for metering and display)
Dimensions
(W x H x D) 138 mm x 77 mm x 38 mm,/ 5.43" x 3.03" x 1.49"
Weight
Approx:.21 oz./ 600 g (with battery, without camera cap)
Special Features
"All-metal body with foldable rear panel. Brass top plate and base plate, both chromium plated in silver or in black lacquer finish. Tripod thread 1/4"" in base plate. Displays in the viewfinder (lower edge) LED symbol for battery status. LED light balance wi th two triangular and one central circular LED for manual exposure set ting. Triangular LEDs show the required direction of rotation for compensation with aperture setting ring."
⚠️ WARNING: This product can expose you to chemicals including Lead, which is known to the State of California to cause cancer and birth defects and/or other reproductive harm. For more information go to www.P65Warnings.ca.gov