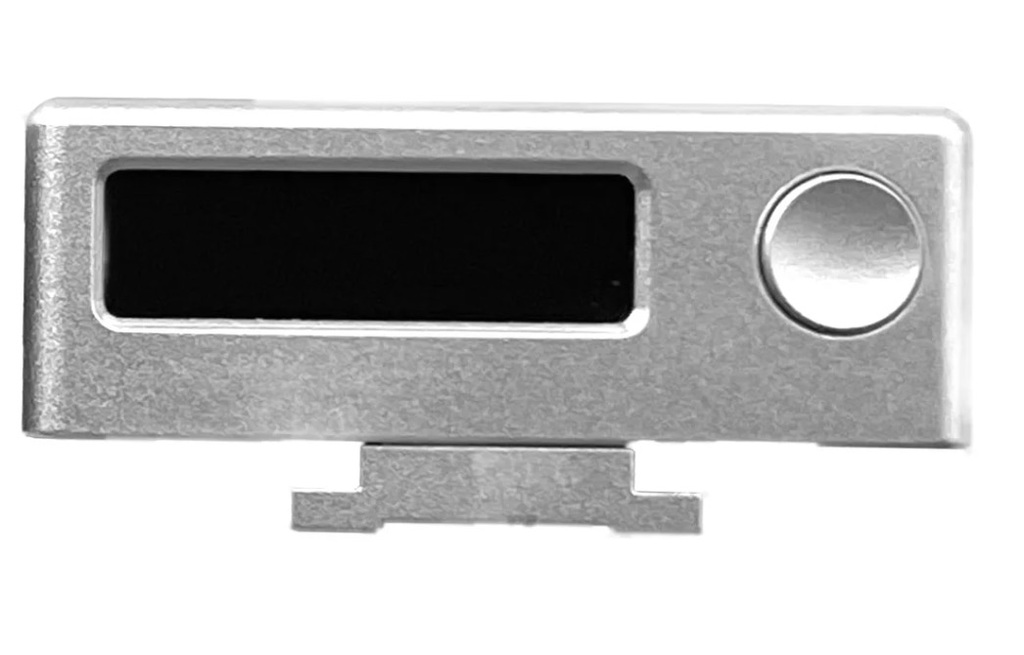 Two metering mode
​3 display mode
Longer battery life
Improved Accuracy
Applicable to more cameras
KEKS KM02 OLED light-meter

Introducing the industry leading KM02 OLED light-meter. This revolutionary product inherits all the simplicity of its predecessor and yet adds never before seen features that take your photography to a whole new level. With this easy-to-use device you will no longer be limited by challenging shooting conditions as you can quickly adjust exposure settings to accurately capture captivating lighting effects. Plus, its ultra-compact design allows for convenient storage and portability! With KEKS KMO2 Lightmeter, taking brilliant photos is simpler than snapping your fingers - enjoy the freedom of shooting without guesswork or frustration! The flawless accuracy and unparalleled performance guarantees an effortless yet enjoyable photographic experience.

Design

Incorporating a slick, classic look, this beautiful device blends seamlessly with your camera. Constructed using high quality aluminium, you can be sure of the KM02's sturdiness and practicality. Best of all, it's lighter and more compact than ever before!

3 Aperture, Shutter and ISO Stops

This precision instrument allows photographers to capture the desired effect for their images with simplicity and ease. Customizable aperture, shutter speed, and ISO stops can be set to match each of your cameras and lenses, ensuring complete accuracy and exceptional results. With full, half, and third-stop settings, all you have to do is set the KMO2 and your camera will take care of the rest. You can even save up to three unique settings for different cameras or lenses, eliminating any guesswork required before taking that perfect shot!

Max/Min Aperture and Shutter Speed

This light meter is designed for maximum accuracy, enabling you to quickly and accurately measure the light reflected from your subject. Plus, you can store settings for up to 3 separate cameras/lenses and set maximum/minimum aperture and shutter speed values according to your individual needs. With this advanced light meter on hand, you can have peace of mind knowing that unwanted readings will be avoided while you capture every shot perfectly.

Exposure Compensation

Designed to make photography easier, it includes an exposure compensation feature, which lets you adjust the exposure manually from -3EV to +3EV in increments of 1/3. This means you have all the power to completely control the end result of each photo.

Easier to operate

Operating the KM02 couldn't be easier or more straightforward – with the simple click of a button, you can switch between aperture priority and shutter priority mode. With both these modes at your disposal, creating stunning photographs has never been more effortless. And with enhanced features such as colorful LED indicators, an intuitive interface design, and high-level accuracy readings, you'll have everything you need to take your shots to the next level without breaking the bank.

Two metering mode

This light-metering device has two convenient modes to make sure you get all the brightness data you need to create stunning visuals. In continuous metering mode, the light-meter reading updates every 0.6 seconds so that you have real-time measurements of illumination and can spot any changes quickly and easily. Or, if you only need a single reading, just hit the metering button once and get all the info in an instant!

3 display mode

With the KEKS KMO2 Lightmeter, standard, detailed, and inverted modes allow you to get any shot at the perfect angle and brightness level with just one piece of equipment. In standard mode, you'll receive basic information to help you take your photos in no time. The detailed mode provides all the needed data so that professionals can craft shots exactly how they are envisioned. For those with an Rollei 35 camera, our inverted mode allows you to use your camera with the light meter by inverting the display - now everyone can join in the fun!

Longer battery life - ​Improved Accuracy - ​Applicable to more cameras

Designed with power and versality in mind, the KM02 is built to last. With a 500mA battery, it offers 10% more battery life than its predecessor-up to 21 hours of continuous use! Not only that but the KM02 uses a VEML7700 high-accuracy ambient light 16-bit digital resolution sensor, giving you confidence that you're getting reliable, accurate readings. The upgraded software also provides higher accuracy and better reliability, giving you a good balance between average and selective metering. Plus, with three sizes of aluminium shoe mounts and five different positions, setting it up on any camera becomes a breeze. Its 50mm lens view ensures you get the best possible angle for measuring light without worrying about bias to either side. Don't rely on guesswork: trust the KEKS KMO2 Lightmeter for all your photoshoot lighting needs! Ensure you always have accurate readings no matter what environment or camera: get your KMO2 today!
Model:
KEKS KM02
Materials:
Aluminum
Colors:
Black / Chrome
Shoe mounts:
Three different sizes Shoe mount

(Aluminium shoe mount is included)

Dimensions:
42.0*27.0*15.5mm
Weight:
29g
Battery:
220mAh, 2.5 hrs to fully charged
Battery life:
>21hrs (Always On Display)
Charging Port:
USB Type C
​Monitor:
0.91" OLED monitor
Display Mode:
Detailed, Standard
Metering​:
30 average metering (Approximately 50mm Lens view)
Metering mode:
Single Metering / Continuous Metering
Exposure mode:
Aperture Priority / Shutter Priority
Exposure compensation range:
-3 to +3 (1/3)
Aperture stops:
Full, Half, Third
Aperture value:
F/1.0-F/128
Shutter stops:
Full, Half, Third
Shutter speed:
30s-1/8000
​ISO stops:
Full, Half, Third
ISO value:
6-102400
EV Range:
1-20 ​
⚠️ WARNING: This product can expose you to chemicals including Lead, which is known to the State of California to cause cancer and birth defects and/or other reproductive harm. For more information go to www.P65Warnings.ca.gov