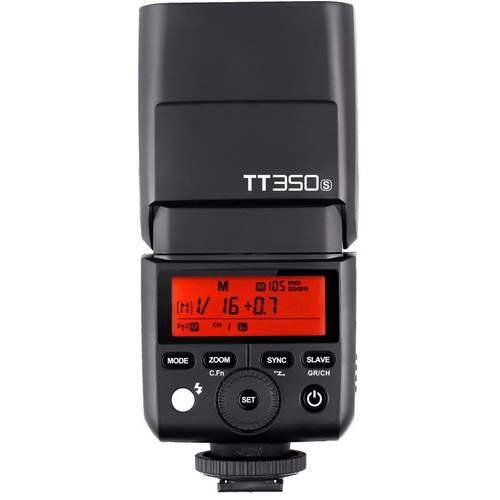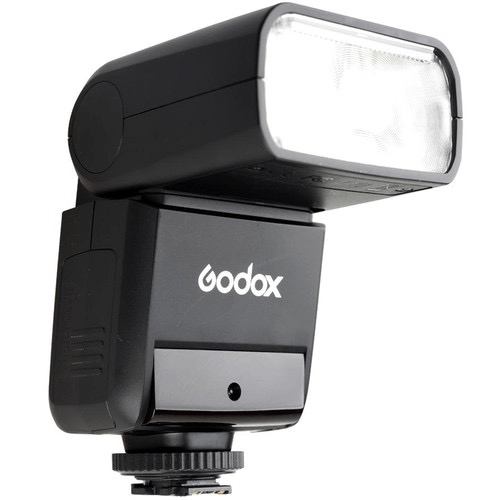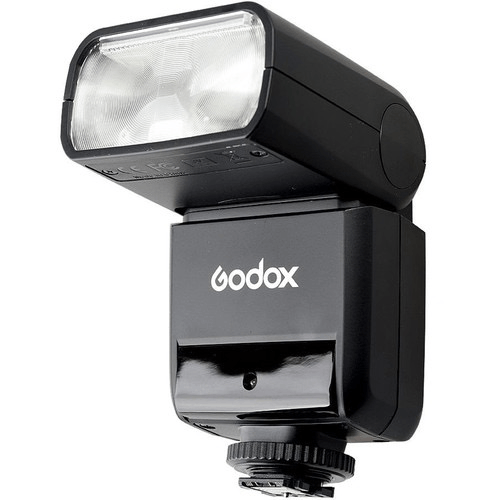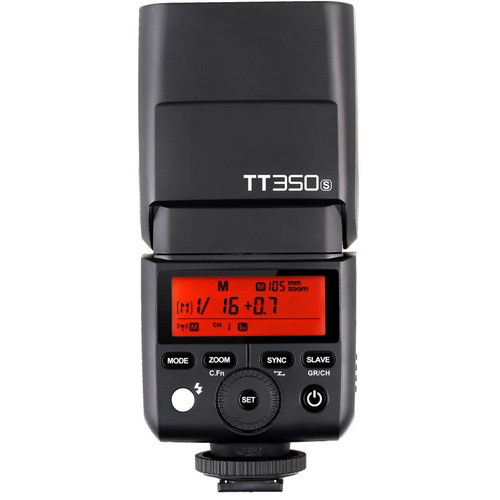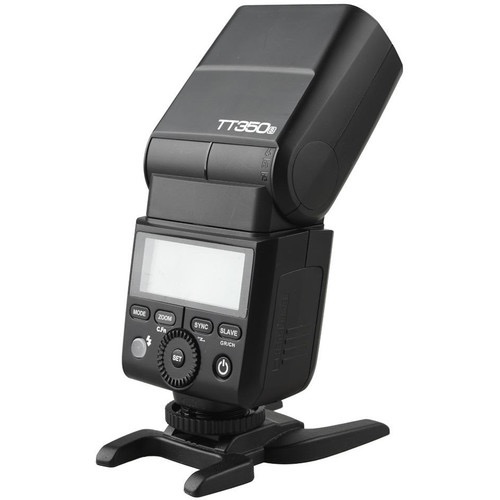 Guide Number 36m @ ISO 100
HSS and TTL Support
Power Source 2xAA Batteries (Ni-MH recommended)
Up to 210 Full power flashes
Wireless 2.4Ghz transmission
Master & Slave Flash When using Godox 2.4G wireless X system, TT350S is perfectly compatible with other products of our company. As a master unit, TT350S can control the following slave unit models: AD600, AD600M, AD360II-C, AD360II-N, V860IIS, V850II, TT685S, TT600. As a slave unit, TT350S can be controlled the following master unit models: X1T-S, V860IIS, V850II, TT685S, TT600 Full TTL Functions Supports HSS (max. 1/8000s), front & rear curtain sync, FEC, multi flash, manual flash, etc TTL Wireless Flash Transmitter X1T-S (for Sony) Offers Better User Experience (sold separately) With 2.4G wireless transmission, X1T-S fits for Sony cameras (MI Shoe) and can be used to trigger camera flash, studio flash and camera shutter over 100-meter distance. Support for TTL autoflash, manual flash, multi flash, 1/8000s high-speed sync, flash exposure compensation, flash exposure lock, manual focus assist, rear curtain sync, etc. With wireless grouping system to satisfy various shooting requirements. Convenient LCD Panel With LCD panel to offer clear and easy operation. Use 4 function buttons to change various settings according to different situations. Turn the select dial to choose the amount of the settings. Withstanding Overheat and Useful Functions GN36 (m ISO 100, @105mm), 22 steps of power output (1/1~1/128). Approx. 0.1-2.2s recycle time, 210 full power flashes (using 2500mA Ni-MH batteries). Support TTL/M/Multi/S1/S2 modes, 24-105mm auto/manual zooming. With C.Fn custom function settings.
⚠️ WARNING: This product can expose you to chemicals including Lead, which is known to the State of California to cause cancer and birth defects and/or other reproductive harm. For more information go to www.P65Warnings.ca.gov