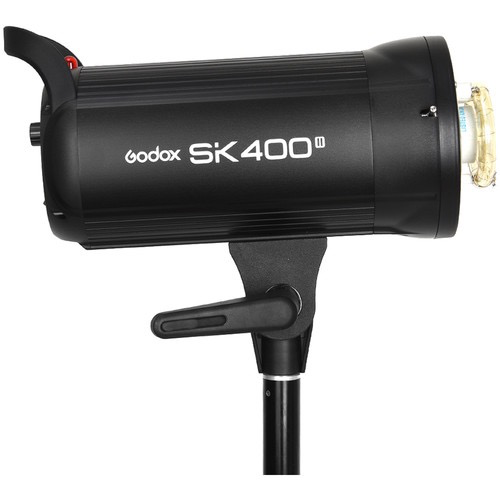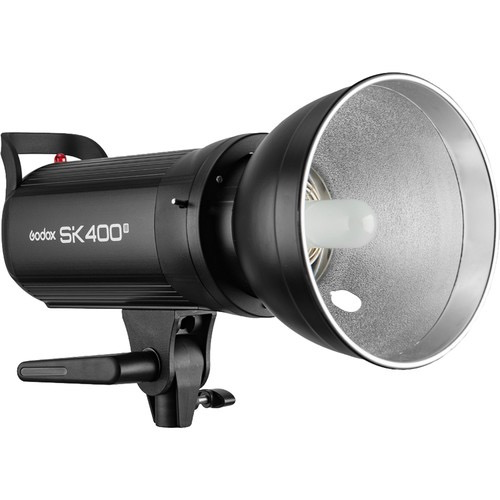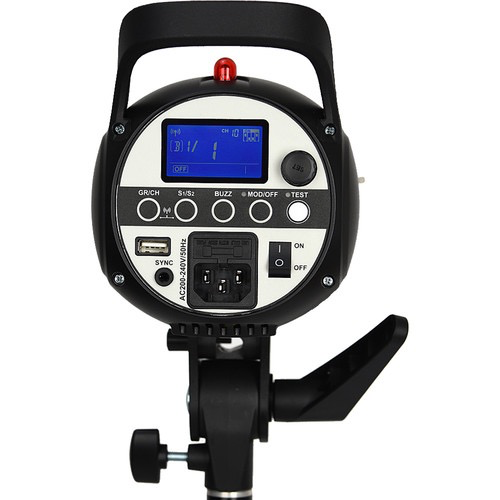 5600K Color Temperature
0.1 to 1 Second Recycling
Flash Duration: 1/800 to 1/2000 sec
Optional X1
FT-16
XT16 Transmitters
This is the Godox SK400II Studio Strobe. It has a built-in 32-channel X1 radio system, making wireless function control possible with separate purchase of the XT16, FT16 or X1 TTL transmitter. The head also has an anti-pre-flash function that makes it easy to work with point-and-shoot and other cameras that employ pre-flash. The SK400II weighs in at 4.6 lb, encouraging the assembly of a kit with two or more heads without having to lug a heavy case around. The SK400II also has a Bowens front accessory mount, allowing it to use Godox modifiers as well as accessories from the many manufacturers that use this system. 
The Godox SK400II Studio Strobe is the perfect flash source for budget-conscious photographers. With a guide number of 213 and variable power from 1/16 to full power, this flash head offers solid core features with convenience features that make it easy to use. The 150W modeling light helps you preview your lighting effects, while the rear panel push buttons make it easy to adjust settings.
⚠️ WARNING: This product can expose you to chemicals including Lead, which is known to the State of California to cause cancer and birth defects and/or other reproductive harm. For more information go to www.P65Warnings.ca.gov