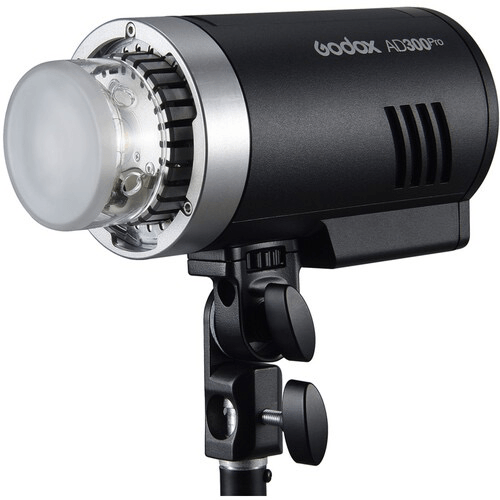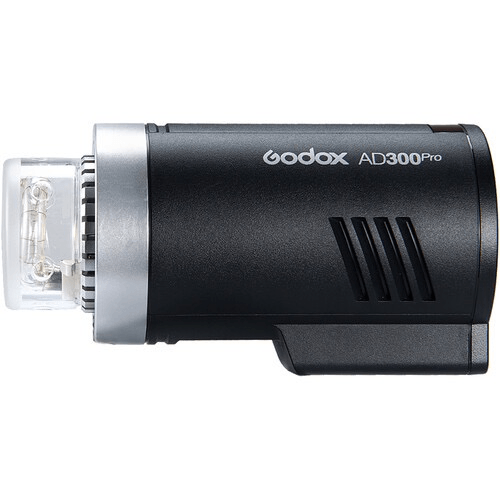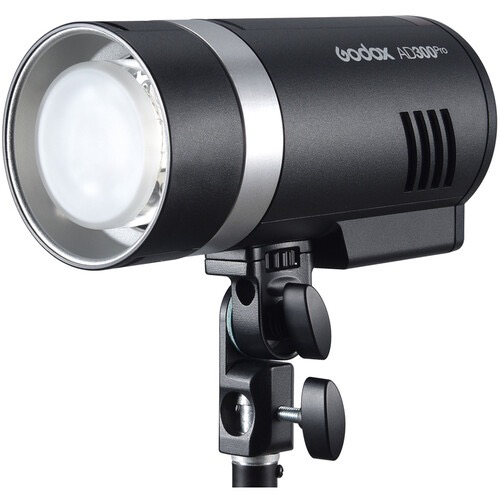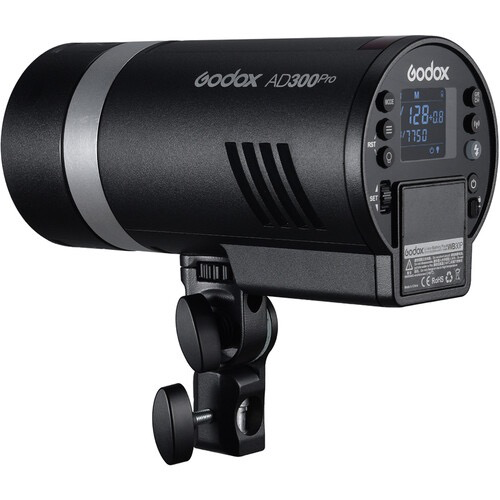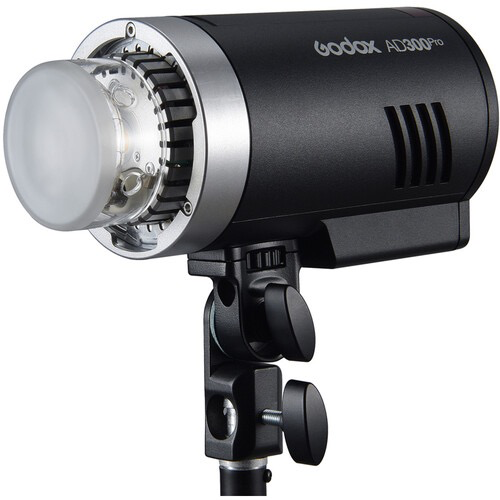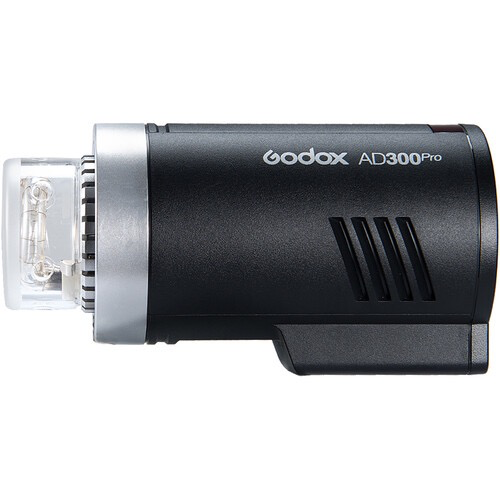 300Ws
Recycling: 0.01 to 1.5 Seconds
9-Stop Power Range
HSS to 1/8000 sec
Li-Ion Battery: 300 Full Power Flashes
LED Modeling Light: 3000 to 6000K
Includes Charger and Carry Bag
Looking for a powerful flash that you can take with you on the go? Look no further than the Godox AD300pro Outdoor Flash. This monolight-style flash has a weight of just 2.8 pounds, so you can easily take it with you wherever you go. With its lithium-ion battery, you'll get up to 300 full power flashes with recycle times from 0.01 to 1.5 seconds. And thanks to its action-stopping flash durations from 1/220 to 1/10200 seconds, this flash is perfect for capturing fast-moving subjects.
Flash Head
| | |
| --- | --- |
| Maximum Power | 300 Ws |
| Power Control | 9 Stops |
| Flash Duration | t.1: 1/220 to 1/10,200 Sec |
| Recycle Time | 0.01 to 1.5 Sec (Full Power) |
| Color Temperature | 3000 to 6000K +/- 500K |
| Reflector | Changeable |
Modeling Light
| | |
| --- | --- |
| Type | LED |
| Wattage | 12 W |
| Control Modes | Full, Full On, Proportional |
Sync
| | |
| --- | --- |
| Sync Type | Radio |
| Built-In Wireless Receiver | Yes |
| Sync Speed | 1/8000 Sec (High-Speed) |
| Wireless Frequency | 2.4 GHz |
| Wireless Channels/Groups | 32/5 |
| Delay Range | 0.01 to 30 Sec |
Power
| | |
| --- | --- |
| Power Source | AC Adapter, Integrated Battery |
Battery
| | |
| --- | --- |
| Battery Chemistry | Lithium-Ion |
| Maximum Output Voltage | 14.4 VDC |
| Capacity (mAh) | 2600 mAh |
| Flashes Per Charge | 300 |
General
| | |
| --- | --- |
| Display | None |
| Mount | 5/8" / 16 mm Receptacle |
| Mobile App Compatible | None |
| Auto Dump | Yes |
| Dimensions | H: 7.5 x W: 3.9 x L: 3.5" / H: 190.0 x W: 100.0 x L: 90.0 mm |
| Weight | H: 7.5 x W: 3.9 x L: 3.5" / H: 190.0 x W: 100.0 x L: 90.0 mm |
⚠️ WARNING: This product can expose you to chemicals including Lead, which is known to the State of California to cause cancer and birth defects and/or other reproductive harm. For more information go to www.P65Warnings.ca.gov