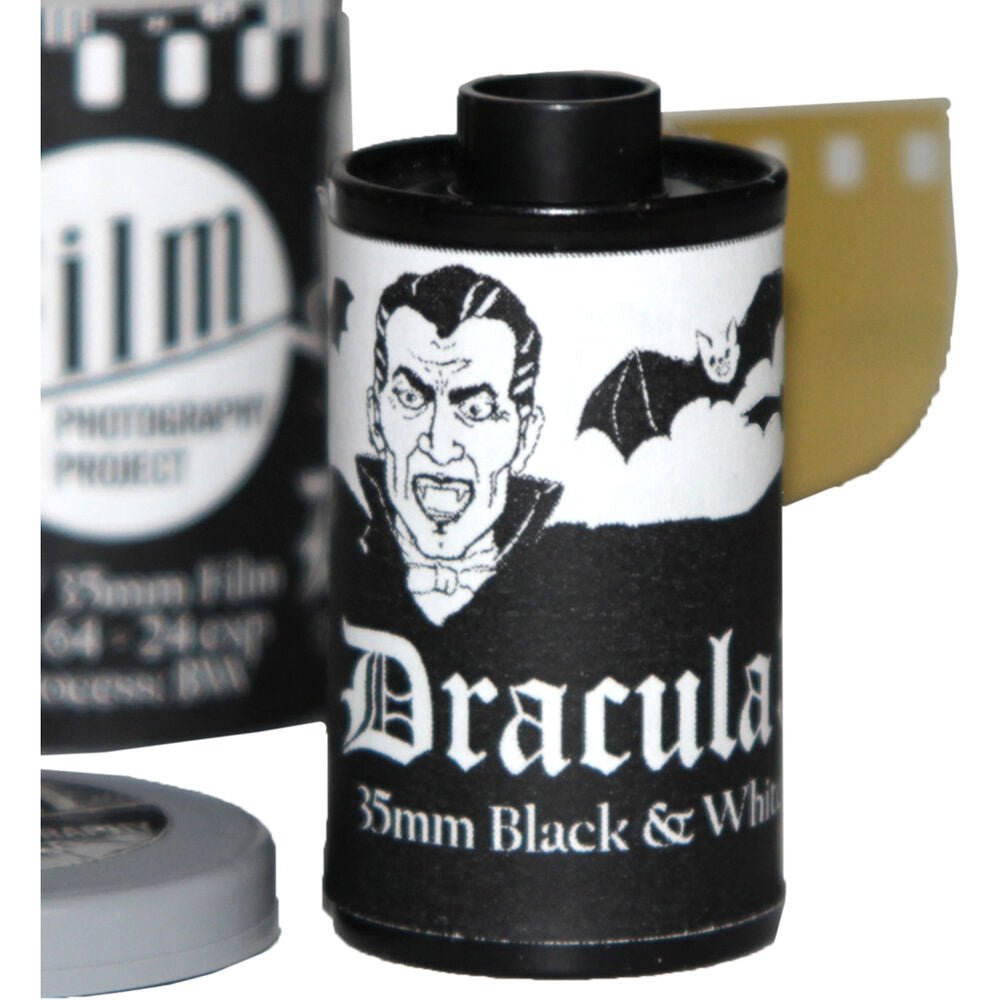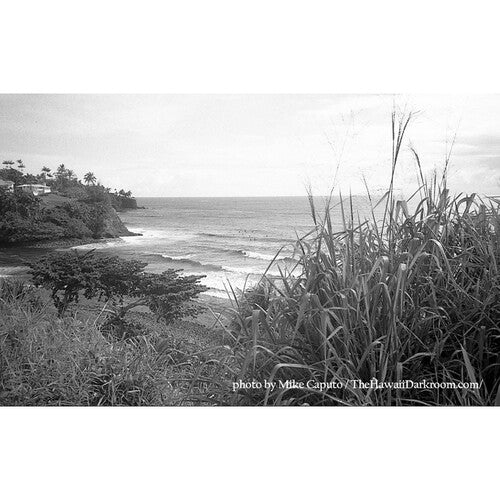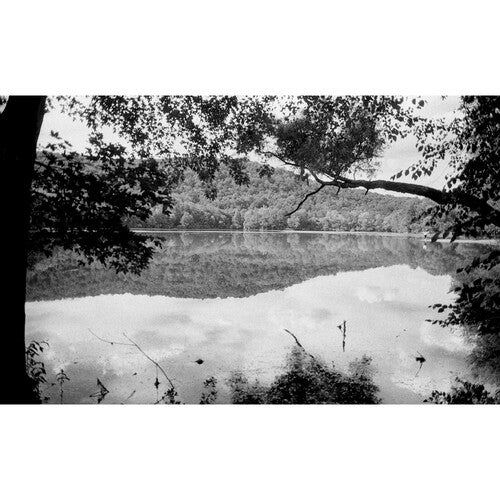 Panchromatic B&W Negative Film
ISO 64/19° in Standard Process
Very Fine Grain
High Sharpness
1 Roll / 35mm / Hand-Rolled / BW / 24 exp / 64 iso / Non-DX Coded / Process BW

This chillingly strong film will take your photography (or videography) adventures to the next level in any automatic or compact camera. With its flat mylar base, you'll get uncannily good scans every single time; satisfying even the most discerning of cinephiles. With high detail retention, up to 400ASA speed rating and silver-rich emulsion, this filmstock guarantees to produce professional results, no matter what type of project you're undertaking.

Keep your film Light Tight!

Its micrograin texture is made from recycled 135mm cartridges and gives intense clarity as tiny specs of silver glint on the surface. You'll marvel at the fine resolution it provides when it comes time to print – with this stunning black & white you can make Pop Art prints to hang in galleries and stand out from any art show! Experiment with lighting for a range of tones, or create monochromatic eye-catching prime color images that will heral you as the master of photojournalism. For any manual or compact 35mm camera user, Dracula Black & White film is sure to bring out the best in each shot!
| | |
| --- | --- |
| Film Format | 35mm |
| Number of Exposures | 24 |
| Film Type | Panchromatic B&W Negative |
| ISO/ASA Film Speed | 64 |
| Film Processing | Standard Black and White Chemistry |
| Film Base | Polyester |
| Number of Rolls | 1 |
⚠️ WARNING: This product can expose you to chemicals including Lead, which is known to the State of California to cause cancer and birth defects and/or other reproductive harm. For more information go to www.P65Warnings.ca.gov