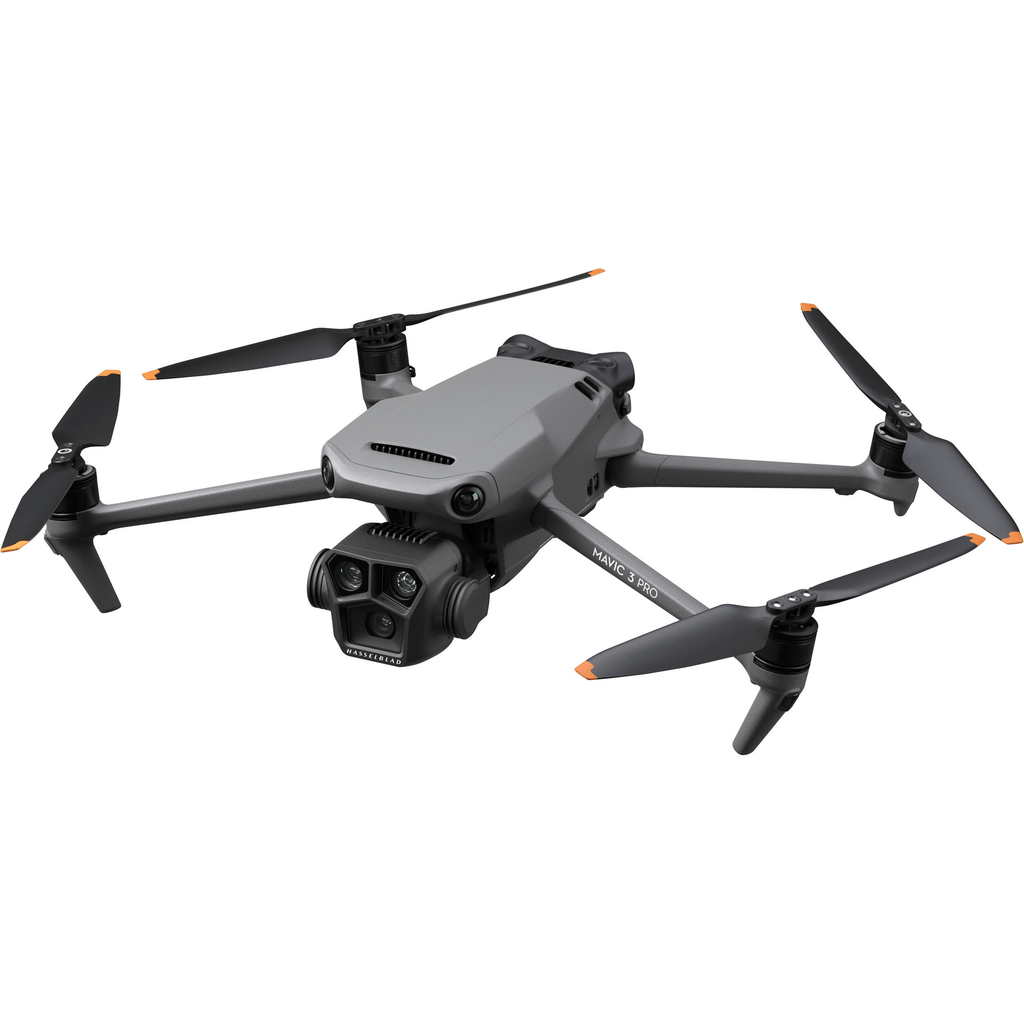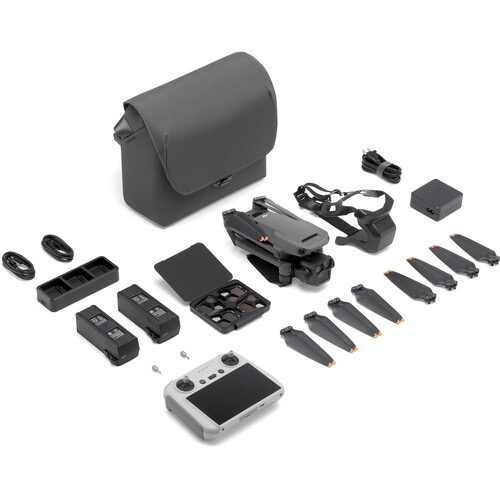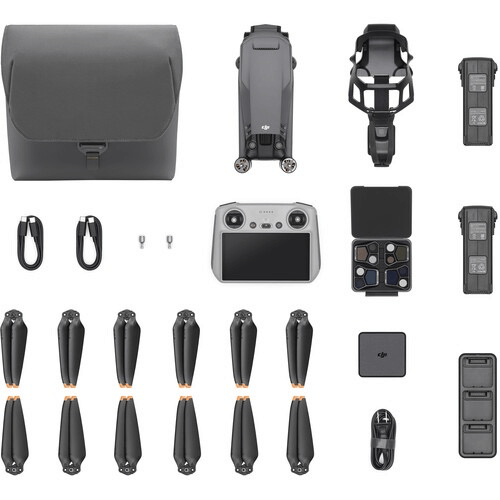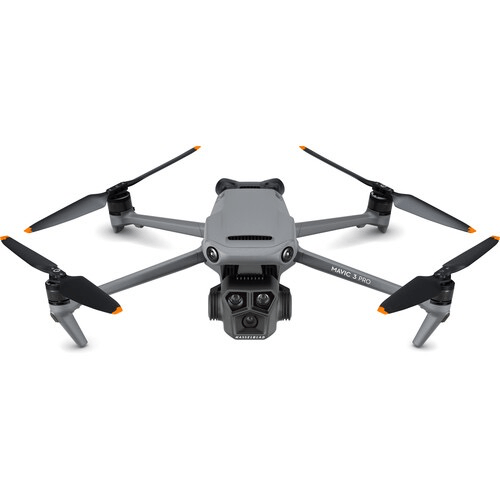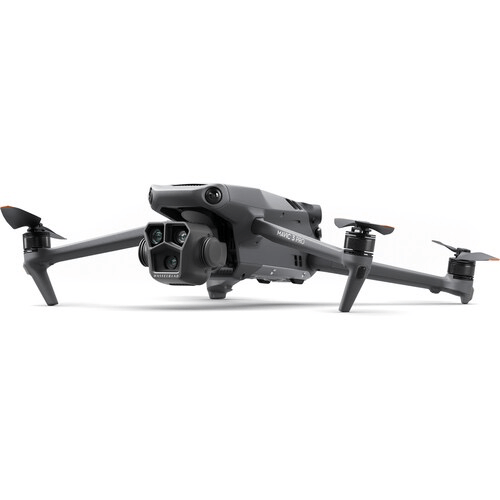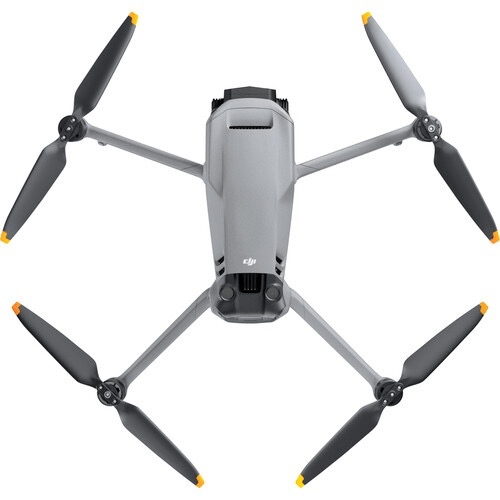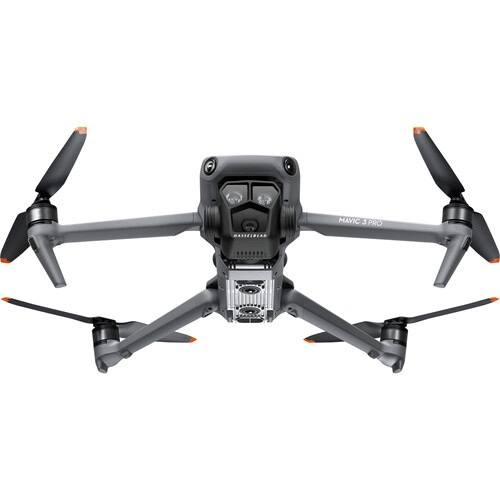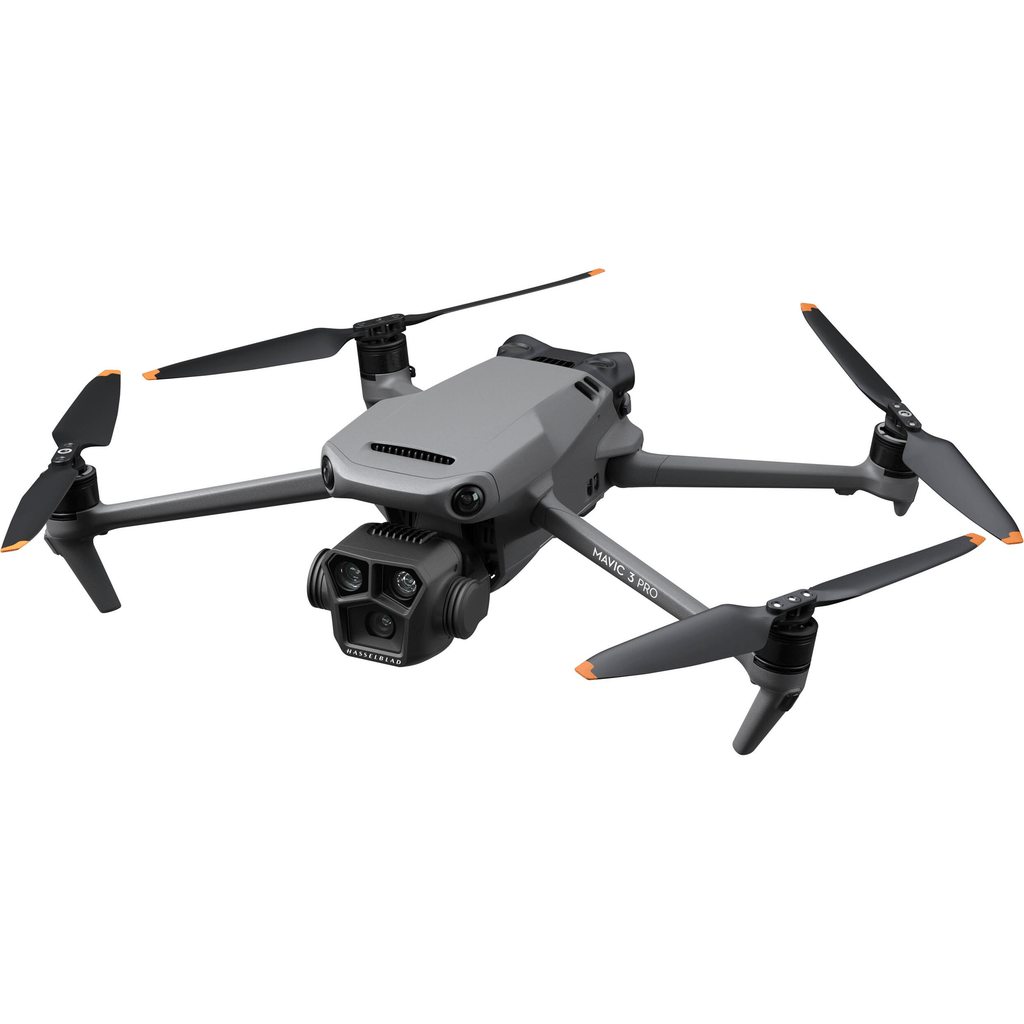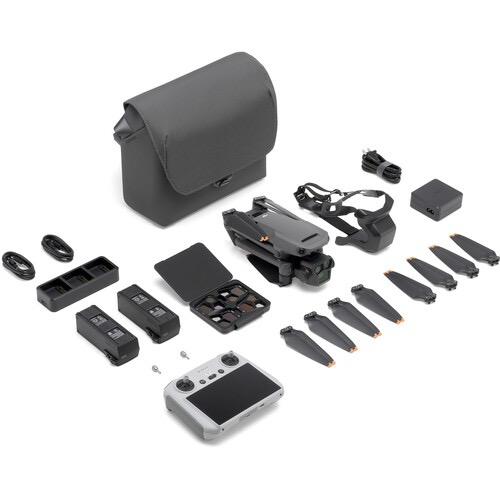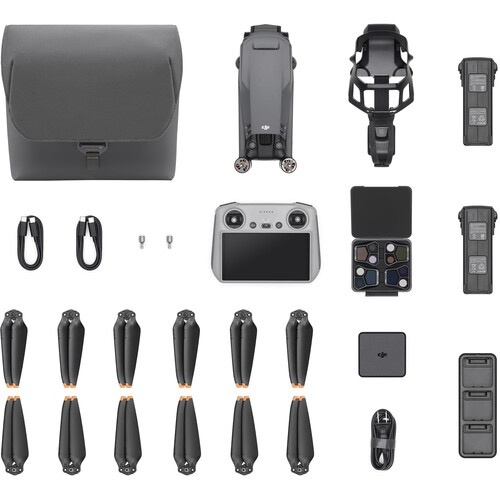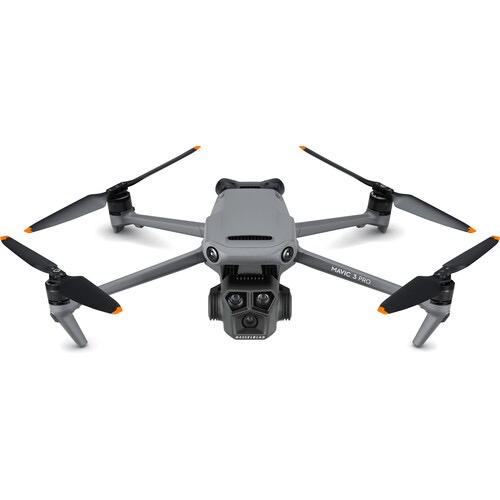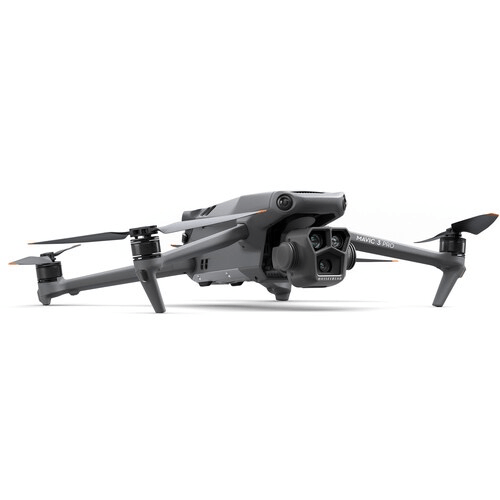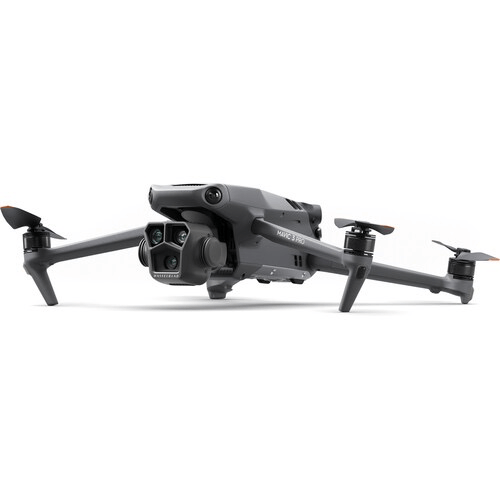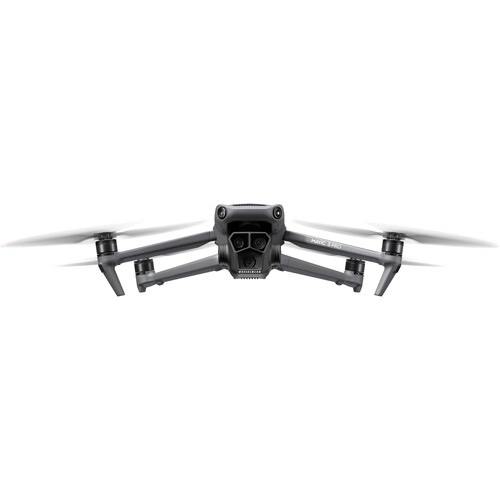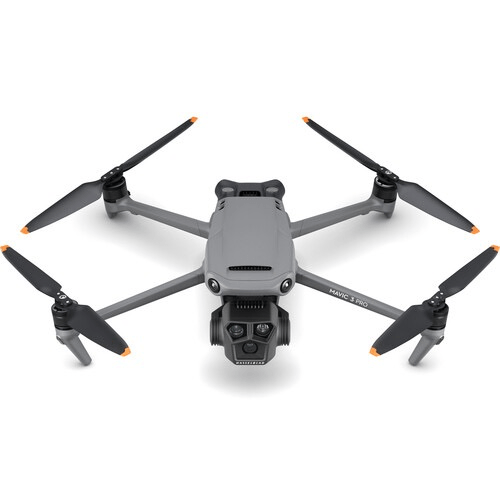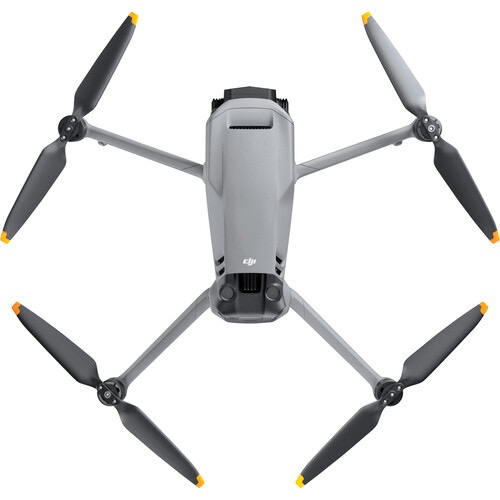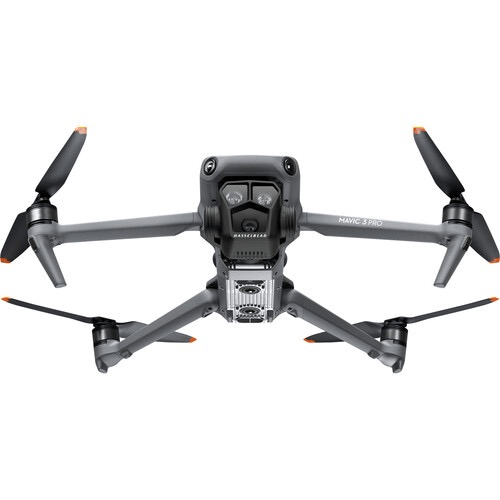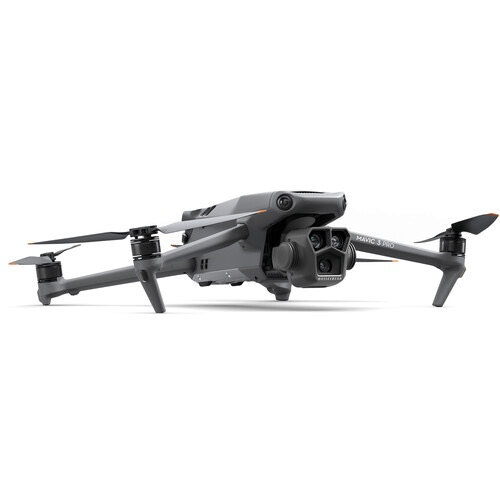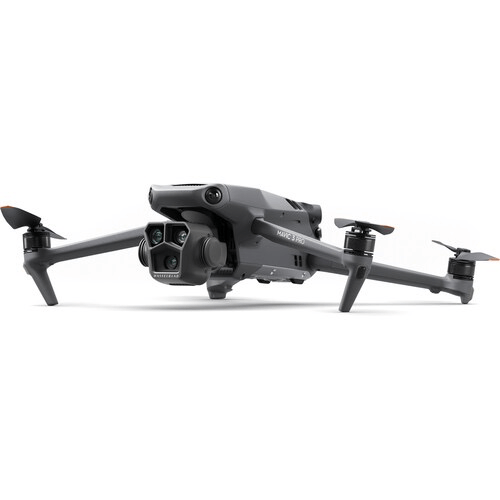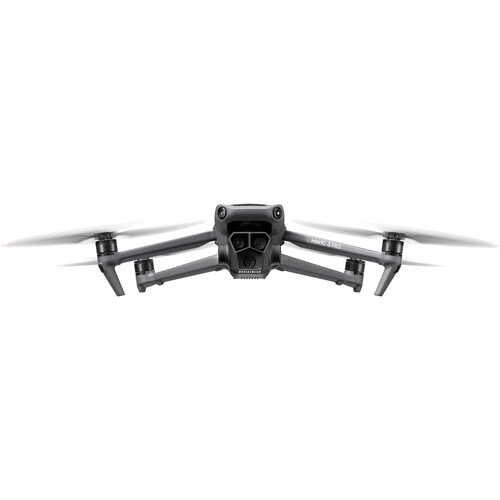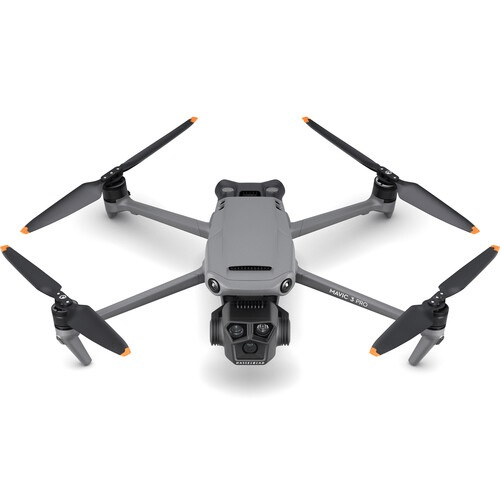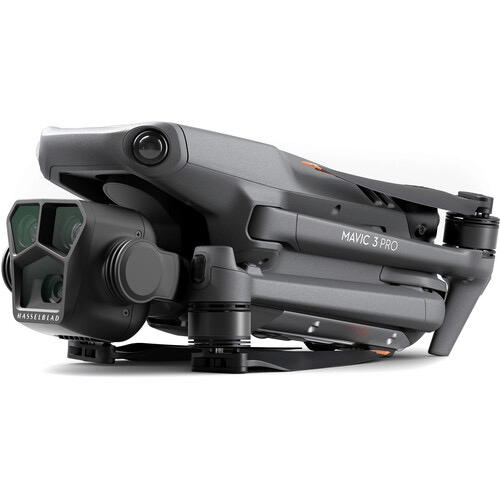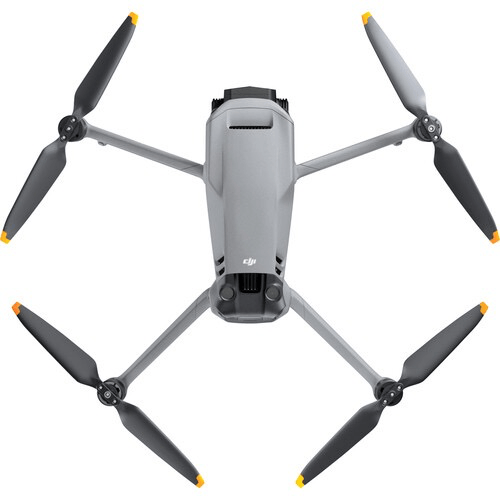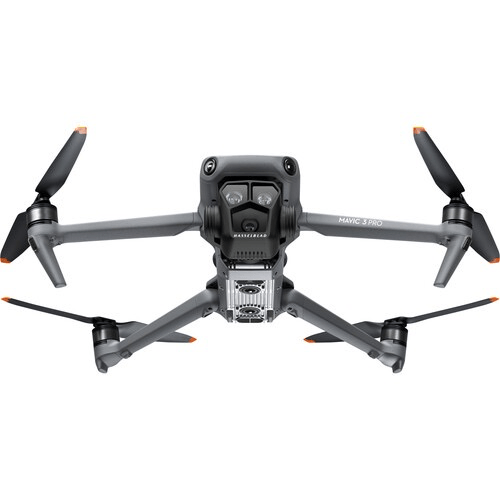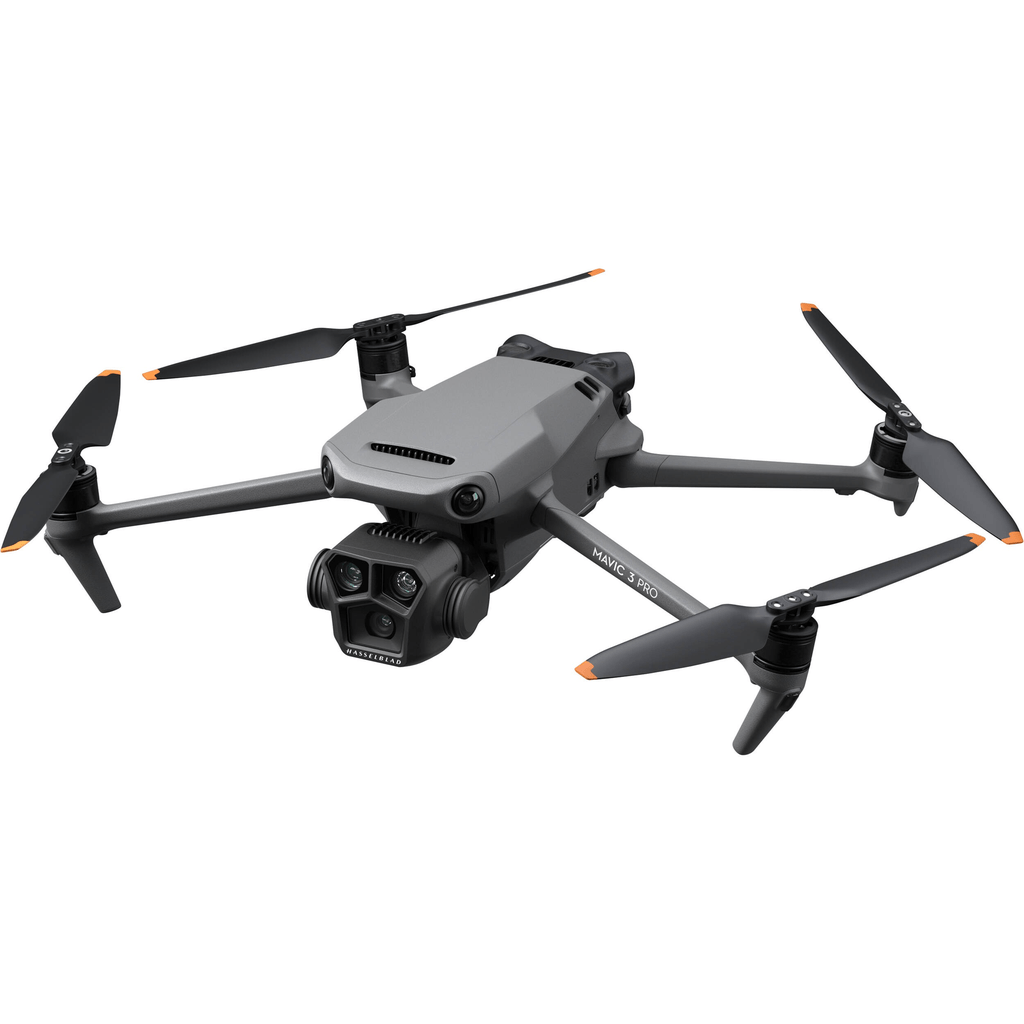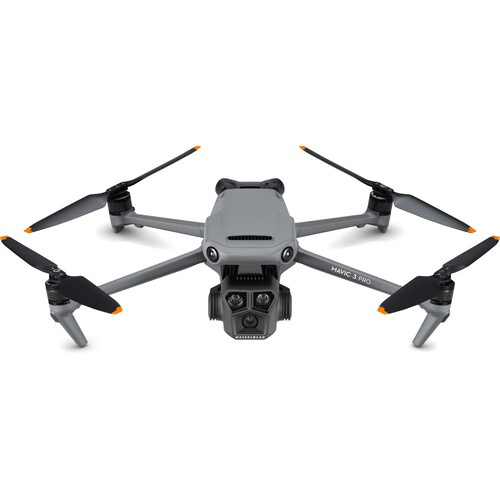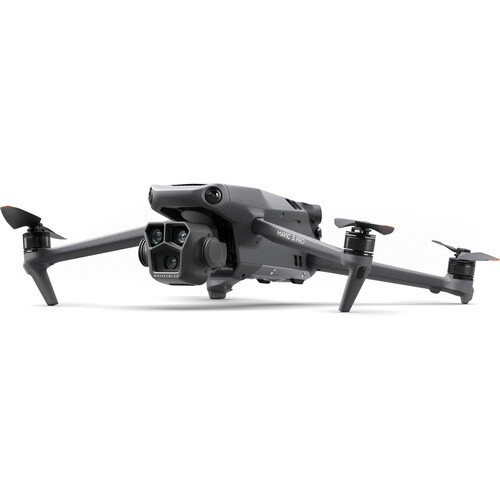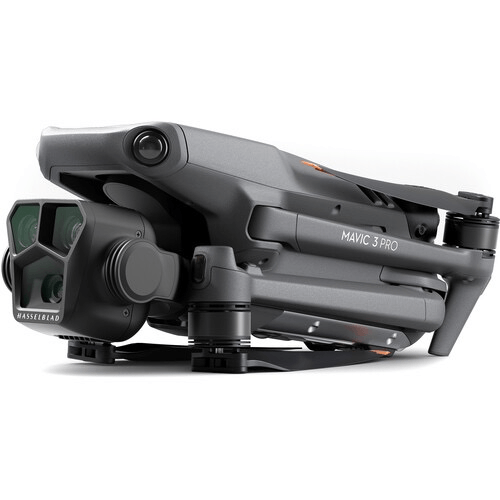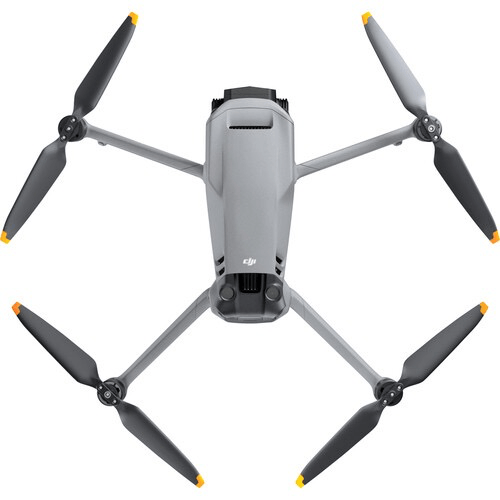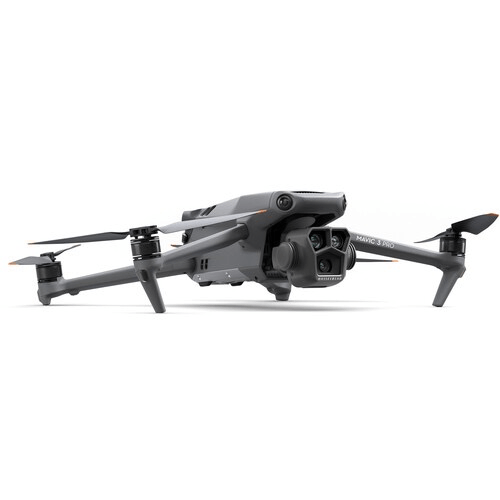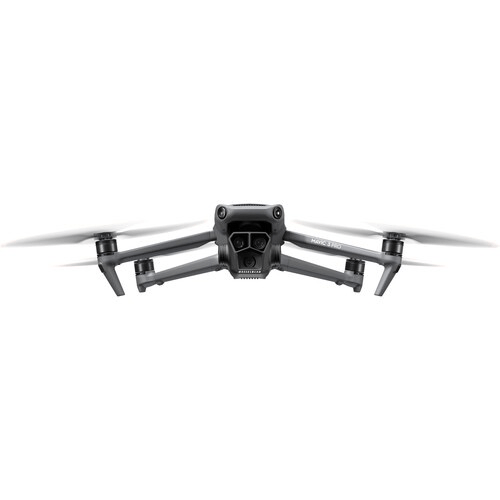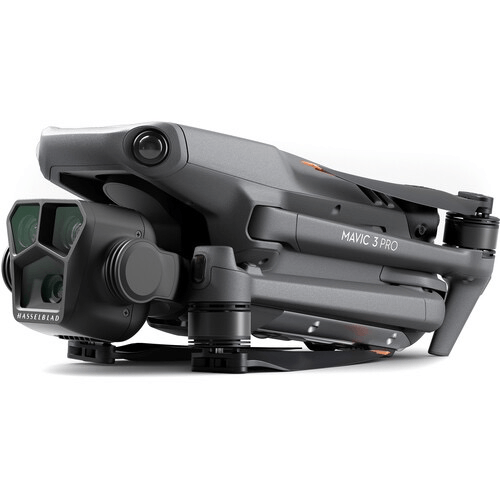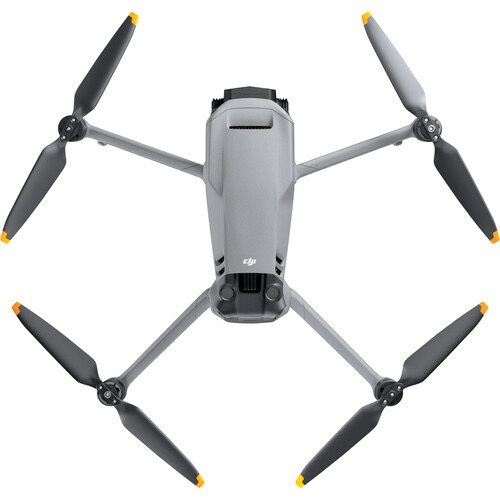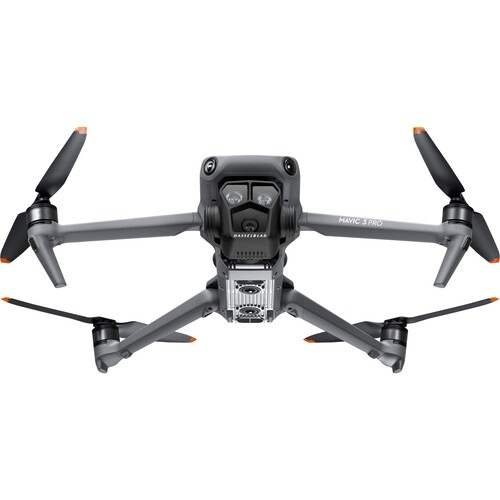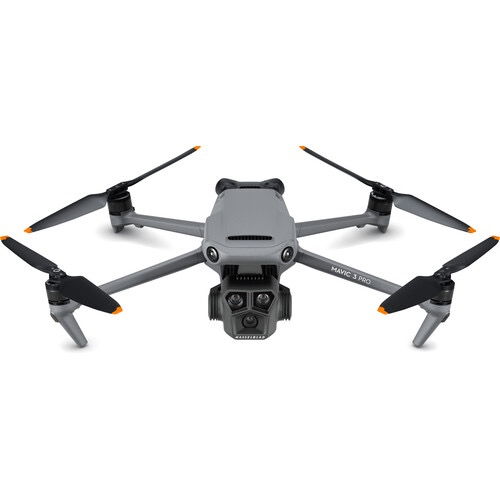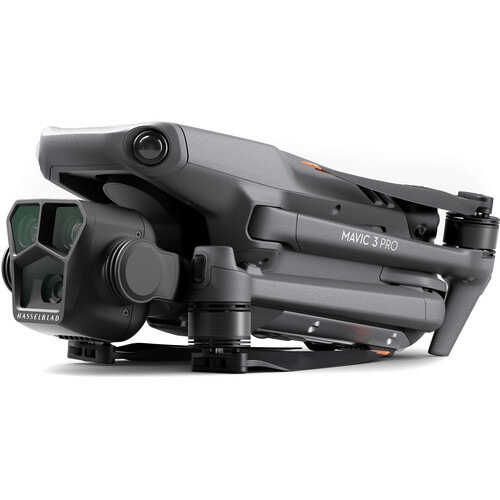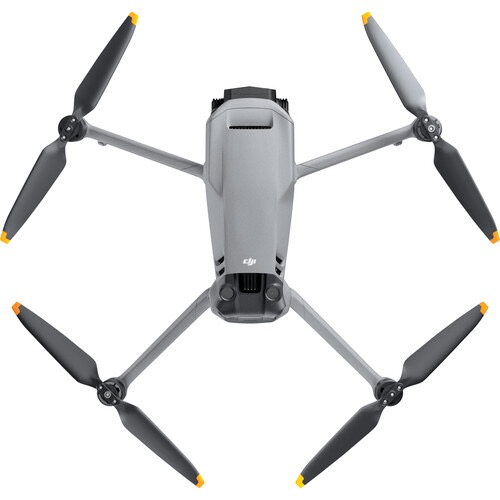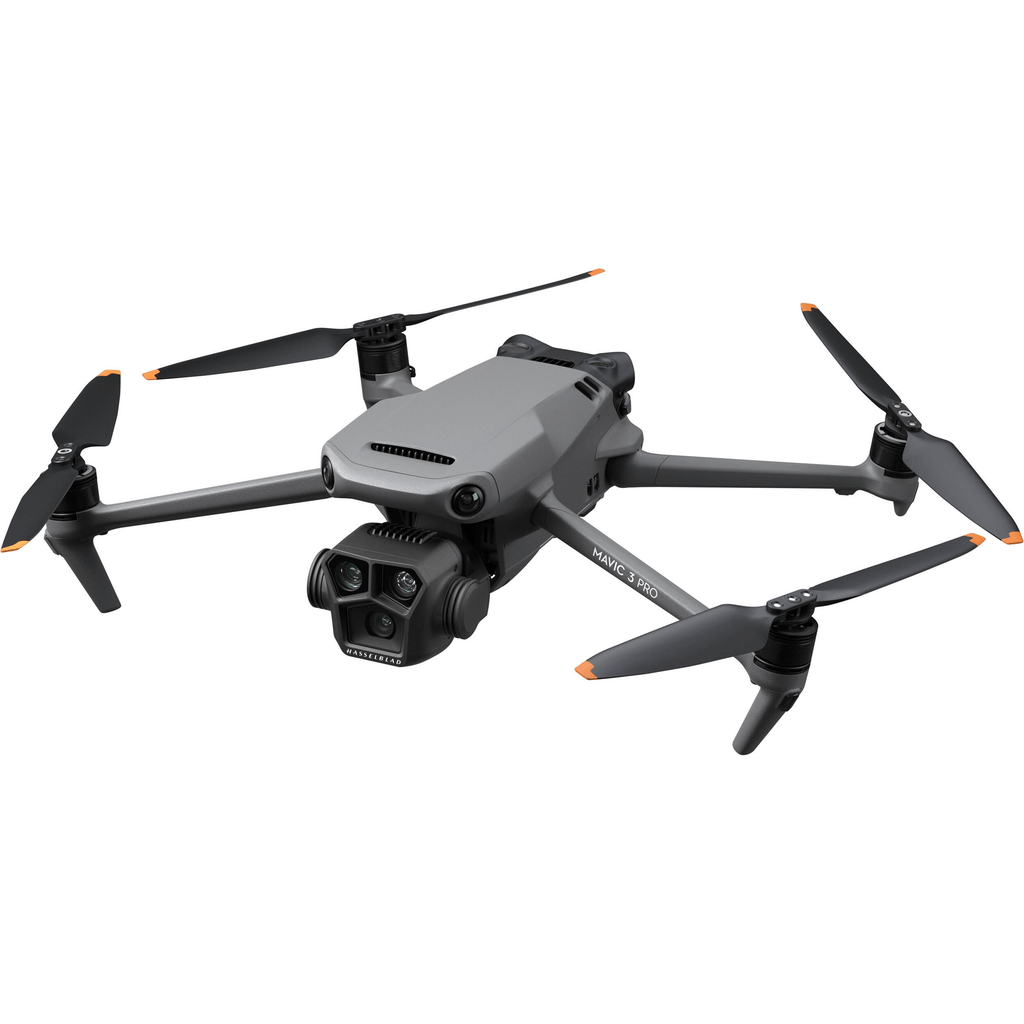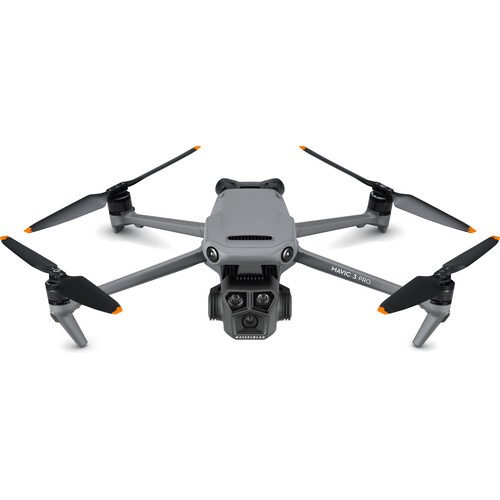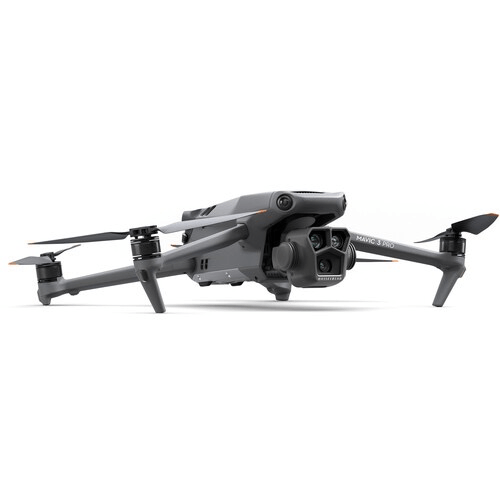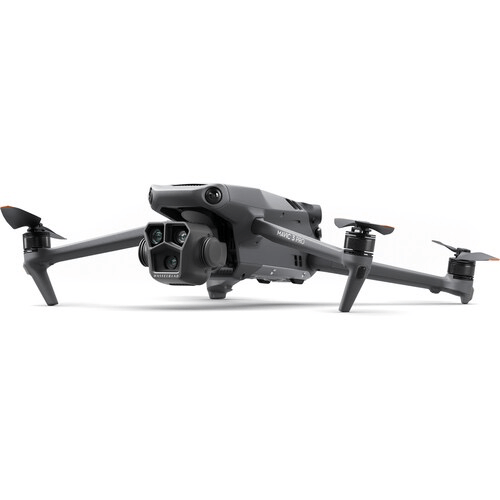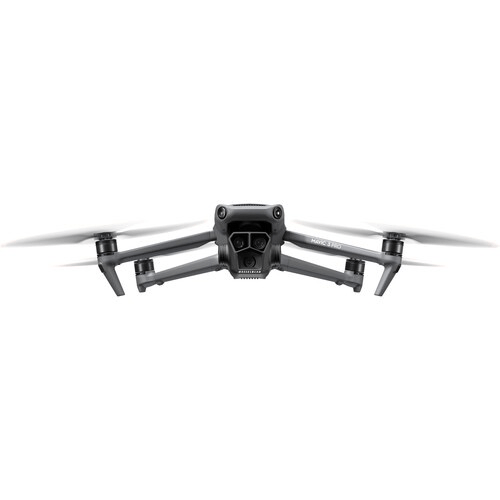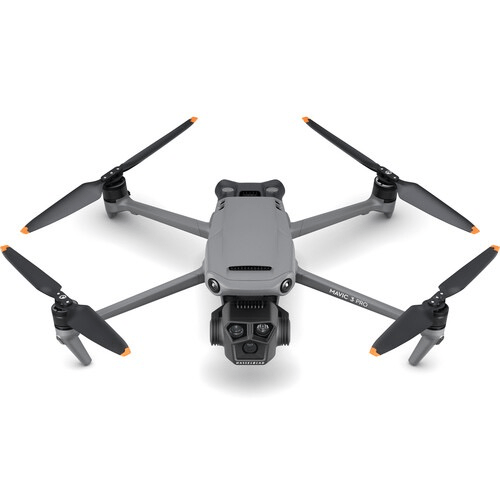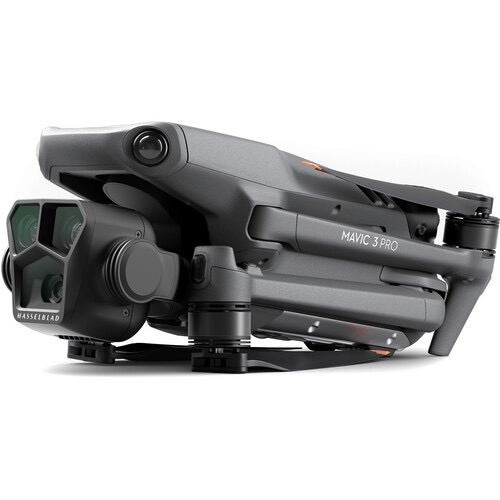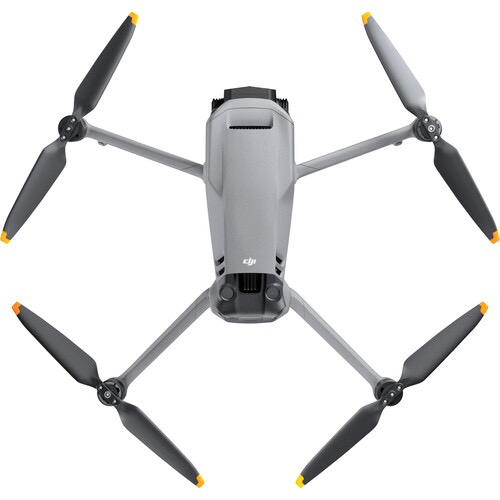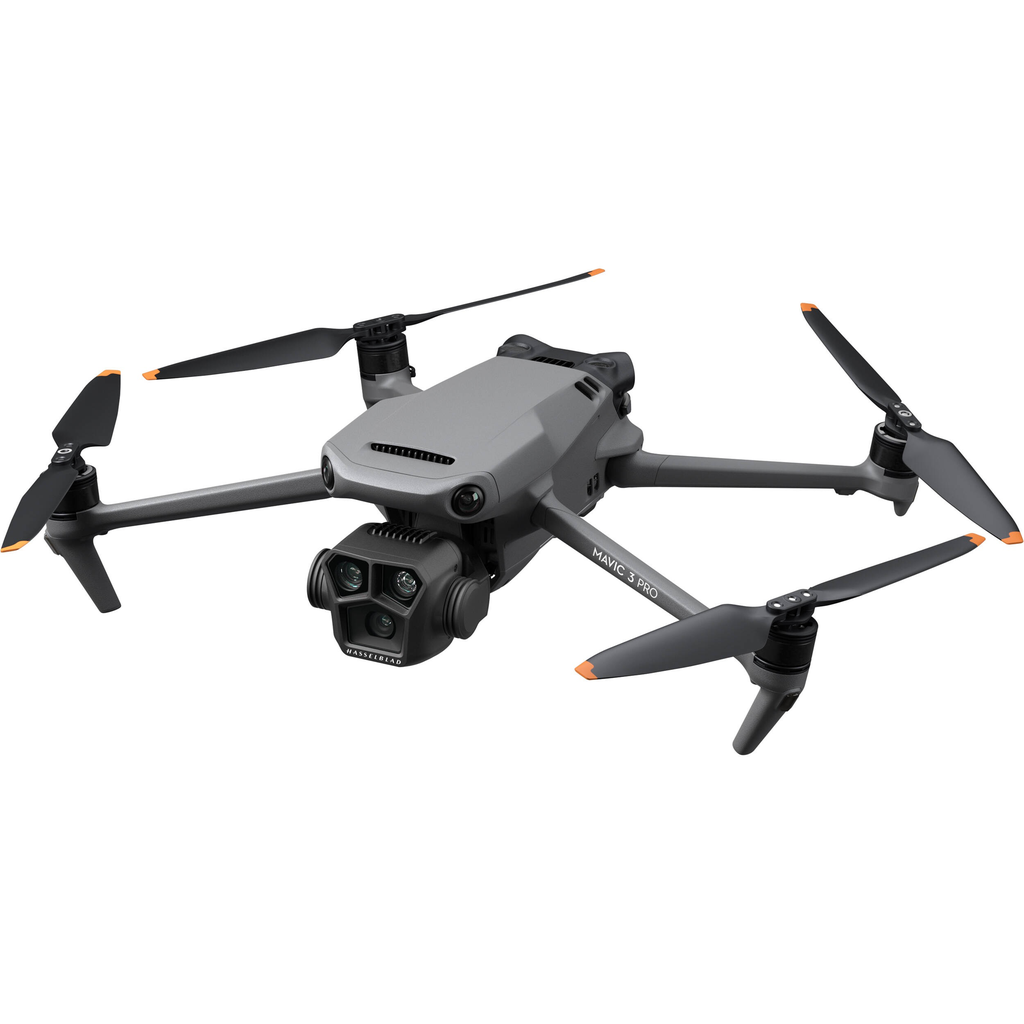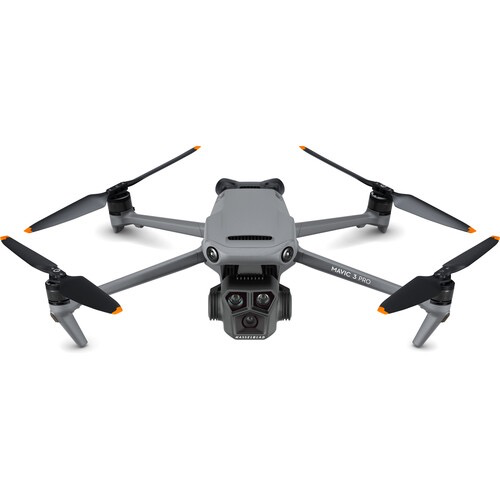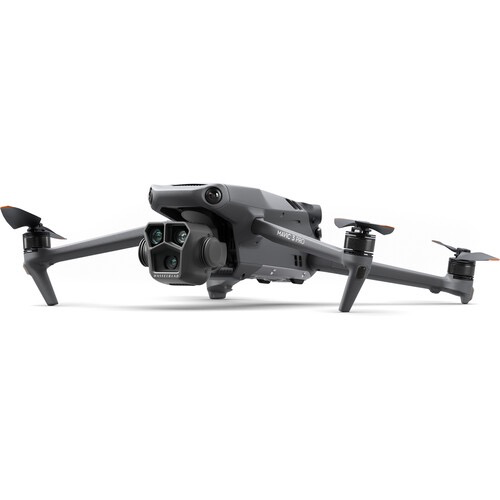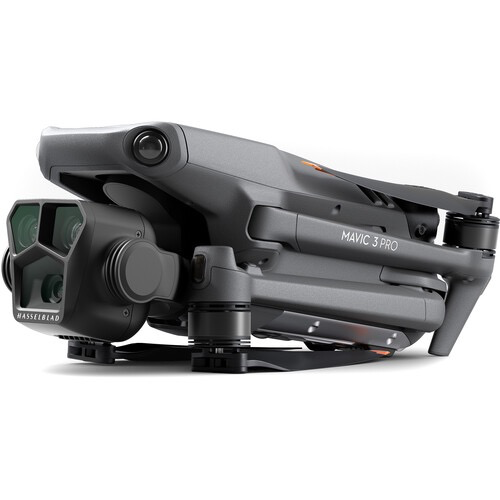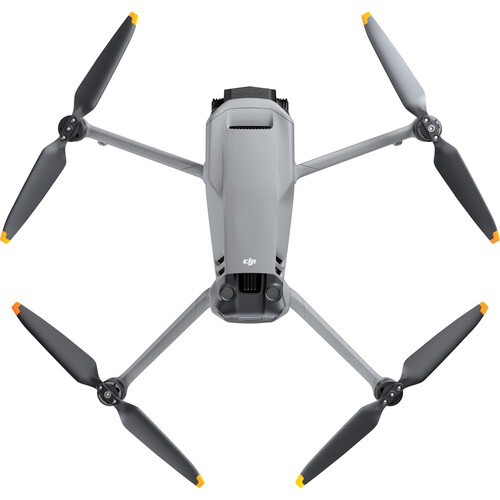 3-Axis Gimbal with Tri-Camera System
20MP 5.1K Wide-Angle 4/3 CMOS Hasselblad
166mm 12MP 7x Zoom Telephoto
70mm 48MP 3x Zoom Medium Telephoto Lens
7 Intelligent Flight Modes
Up to 43 Minutes of Flight Time
O3+ Transmission with 9.3-Mile Range
Omnidirectional Avoidance with APAS 5.0
D-LOG
D-LOG M & HLG Post-Processing
Fly More Combo & DJI RC Remote
Flagship Tri-Camera System

The DJI Mavic 3 Pro Drone with DJI RC is the ideal tool for amateur and professional photographers alike. Equipped with four powerful cameras - a 4/3 CMOS Hasselblad, 70mm tele camera, 166mm telecamera – the quality and detail of photos taken with the Mavic 3 Pro Drone is unmatched. With its high-definition lenses and advanced sensor technology, you can capture breathtaking images in low light conditions or wow the viewer with vivid colours under bright sunlight. With 8 km of transmission range and up to 78 minutes flight time available on a single charge you'll be sure to explore vistas remote to most other eyes. Whether flying indoors or out, you can control your drone using gesture recognition for simple, automated photographs that won't make you miss any moment. The durable frame features a triple axis gimbal that gives you smooth footage without any worrying jitters. Plus, with an impressive range of Intelligent Flight Modes such as ActiveTrak 2.0 and FocusTrack 1.0 Imaging System stable aerial photography has never been easier! Thanks to its durable design, the Mavic 3 Pro Drone can withstand gusts of wind up to 49 km/h so no matter what weather or terrain throws your way capturing perfect shots are still achievable! So if creating outstanding content is your target then let this remarkable piece of technology produce beautiful works wherever you take it!.

4/3 CMOS Hasselblad Camera

This state-of-the-art drone features a Hasselblad camera that's capable of shooting 5.1K/50fps and 4K/120fps making it ideal for capturing professional quality aerial footage in any condition. The 10-bit D-Log M mode records up to 1 billion colors for some of the most vivid and true-to-life images imaginable, allowing you to capture stunning moments and details unlike anything seen before.

Apple ProRes for Pro Creation

This top of the line drone has been engineered to provide superior quality footage and images during any shoot. For starters, the Mavic 3 comes complete with triple camera Apple ProRes Codec support, giving you crisp, high definition footage no matter what you're shooting. Additionally, its impressively fast 10Gbps LightSpeed Data Cable is designed to ensure that you never miss a moment.

43-Min Max Flight Time

You can feel secure and confident while flying more distant areas with its 24GB onboard storage capacity; this will provide more space than ever before so that you can film in HD crystal clarity no matter the distance. Even bigger is better when it comes to drones — get detailed cinematic shots thanks to the brand new 3x Zoom ability that allows you to capture subjects from further away with more detail. Plus, fly comfortably knowing that this reliable aircraft knows how to handle itself using obstacle avoidance technology provided by 5 direction obstacle sensors for complete protection.

Omnidirectional Obstacle Sensing

Console yourselves, daredevils and shooting pros! The DJI Mavic 3 Pro Drone with DJI RC is here to revolutionize the way you capture footage. Now you can film in surprisingly complex and captivating angles that take your breath away. With eight sensors and an incredible computing engine, this drone navigates around obstacles and suggests a safe route: no more worrying about crashing into trees, accidents, or possible damages!

15km HD Video Transmission

DJI O3+ supports a transmission distance of up to 15 km and 1080p/60fps live feed, for smoother control.

Thrilling Immersive Flight

The DJI Mavic 3 Pro Drone with DJI RC Motion 2 makes it so easy to explore and record the world in stunning detail like never before! Whether you're a professional videographer or just someone looking for an exciting way to document your unforgettable weekend out at sea, this powerful drone will help you capture incredible footage. And with the accompanying DJI RC Motion 2 goggles, you can enjoy immersive first-person view (FPV) — see true-to-life colors, accurate details, and motion controls that make piloting an absolute blast. So get ready to take your aerial adventures to new heights; with the DJI Mavic 3 Pro Drone and DJI RC Motion 2 Goggles, your possibilities are endless!
Performance
Maximum Takeoff Weight
2.1 lb / 958 g
Maximum Horizontal Speed
47.0 mph / 21 m/s
Maximum Ascent Speed
17.9 mph / 8 m/s
Maximum Descent Speed
13.4 mph / 6 m/s
Maximum Wind Resistance
26.8 mph / 12 m/s
Flight Ceiling
3.7 Miles / 6000 m
Maximum Flight Time
43 Minutes
Maximum Hover Time
37 Minutes
Maximum Tilt Angle
35°
Hovering Accuracy
Vision Positioning

Vertical: ±0.3' / 0.1 m

Horizontal: ±1.0' / 0.3 m

GNSS

Vertical: ±1.6' / 0.5 m

Horizontal: ±1.6' / 0.5 m
Camera
Image Sensor
4/3"-Type CMOS
Sensor Resolution
Effective: 20 Megapixel (5280 x 3956)
Focal Length
24mm (35mm Equivalent)
Field of View
84°
Maximum Aperture
f/2.8
Minimum Aperture
f/11
Minimum Focus Distance
3.3' / 1 m
ISO Sensitivity
Video

100 to 12,800

Shutter Speed
1/8000 to 8 Seconds
Video Format
5120 x 2700p at 24/25/30/48/50 fps (MOV/MP4 via H.264/AVC, H.265/HEVC, MPEG-4)
Still Image Support
DNG / JPEG

20 MP (5280 x 3956)

Internal Storage
8 GB
Media/Memory Card Slot
Single Slot: microSD/microSDHC/microSDXC [512 GB Maximum]
Photo Modes
Auto-Exposure Bracketing (AEB), Burst Shooting, Interval, Single Shot
Second Camera
Camera
Image Sensor: 1/1.3" CMOS

Effective Pixels: 48 MP

FOV: 35°

Format Equivalent: 70 mm

Aperture: f/2.8

Minimum Focus: 9.8' / 3 m

Shutter Speed: 1/8000 to 2 Seconds

Maximum Image Size: 8064 x 6048

Supported File System: exFAT

Digital Zoom: 3 to 7x (Normal Video Mode & Explore Mode)

ISO Range
(Video, Normal and Slow Motion): 100-6400 (Normal), 400-1600 (D-Log), 100-1600 (D-Log M), and 100-1600 (HLG)

(Night): 800-12,800 (Normal)

(Photo): 100-6400

Still Image
(Single Shot): 12 MP or 48 MP

(Burst Shooting): 12 MP or 48 MP, 3/5/7 Frames

(Automatic Exposure Bracketing): 12 MP or 48 MP, 3/5 Frames at 0.7 EV Step

(Timed, 12 MP): 2, 3, 5, 7, 10, 15, 20, 30, 60 Seconds

(Timed, 48 MP): 7, 10, 15, 20, 30, 60 Seconds

Photo Format: JPEG, DNG (RAW)

Video Resolution
Apple ProRes 422 HQ, 422, and 422 LT

(4K): 3840 × 2160 at 24, 25, 30, 48, 50, 60 FPS, H.264/H.265

(4K): 3840 × 2160 at 24, 25, 30, 48, 50, 60 FPS

(FHD): 1920 × 1080 at 24, 25, 30, 48, 50, 60 FPS

Video Format: MP4/MOV (MPEG-4 AVC/H.264, HEVC/H.265), MOV (Apple ProRes 422 HQ/422/422 LT)

Video Bitrates
Max (H.264/H.265): 200 Mb/s

Max (Apple ProRes 422 HQ): 3772 Mb/s

Max (Apple ProRes 422): 2514 Mb/s

Max (Apple ProRes 422 LT): 1750 Mb/s

Color Modes
Normal: 10-bit 4:2:2 (Apple ProRes 422 HQ/422/422 LT)

Normal: 8-bit 4:2:0 (H.264/H.265)

HLG/D-Log M: 10-bit 4:2:2 (Apple ProRes 422 HQ/422/422 LT)

HLG/D-Log M: 10-bit 4:2:0 (H.265)
Gimbal
Number of Axes
3-Axis (Pitch (Tilt), Roll, Yaw (Pan))
Rotation Range
Mechanical Range

Pitch (Tilt): 190° (-140 to 50°)

Roll: 100° (-50 to 50°)

Yaw (Pan): 46° (-23 to 23°)

Controllable Range

Pitch (Tilt): 125° (-90 to 35°)

Yaw (Pan): 10° (-5 to 5°)

Follow Speed
100°/s
Flight Control System
| | |
| --- | --- |
| GNSS Support | GPS, BeiDou, Galileo |
Vision/Sensing System
Vision System
Downward / Upward / Forward / Backward / Left / Right
Vision System Capabilities
Forward

Measurement Range: 1.6 to 65.6' / 0.5 to 20 m

Detection Range: 1.6 to 656.2' / 0.5 to 200 m

Max Speed: 33.6 mph / 15 m/s

Field of View: 90° (Horizontal) / 103° (Vertical)

Backward

Measurement Range: 1.6 to 52.5' / 0.5 to 16 m

Max Speed: 26.8 mph / 12 m/s

Field of View: 90° (Horizontal) / 103° (Vertical)

Lateral

Measurement Range: 1.6 to 82.0' / 0.5 to 25 m

Max Speed: 33.6 mph / 15 m/s

Field of View: 90° (Horizontal) / 85° (Vertical)

Upward

Measurement Range: 0.7 to 32.8' / 0.2 to 10 m

Max Speed: 13.4 mph / 6 m/s

Field of View: 100° (Vertical) / 90° (Horizontal)

Downward

Measurement Range: 1.0 to 59.1' / 0.3 to 18 m

Max Speed: 13.4 mph / 6 m/s

Field of View: 130° (Vertical) / 160° (Horizontal)

Operating Environment
Surface with Clear Patterns at >15 lux
Required Object Reflectivity
>20%
Remote Controller / Transmitter
Operating Frequency
2.4 GHz (2.400 to 2.4835)

5.8 GHz (5.725 to 5.850)

Maximum Operating Distance
9.3 Miles / 15 km
Transmitter Power
33 dBm (2.4/5.8 G)
Flight Battery
| | |
| --- | --- |
| Battery Chemistry | Lithium-Ion |
| Battery Capacity | 5000 mAh / 77 Wh |
| Battery Configuration | 4 S / 17.6 V |
| Charging Temperature | 41 to 104°F / 5 to 40°C |
| Weight | 0.7 lb / 335.5 g |
General
Rotor Configuration
4
Operating Temperature
14.0 to 104.0°F / -10.0 to 40.0°C
Overall Dimensions
3.9 x 3.8 x 9.1" / 98.0 x 95.4 x 231.1 mm (Folded)

11.4 x 4.2 x 13.7" / 290.8 x 107.7 x 347.5 mm (Unfolded)

Weight
2.1 lb / 958 g
⚠️ WARNING: This product can expose you to chemicals including Lead, which is known to the State of California to cause cancer and birth defects and/or other reproductive harm. For more information go to www.P65Warnings.ca.gov