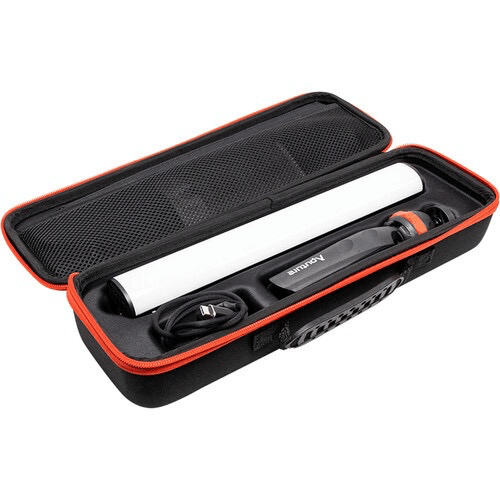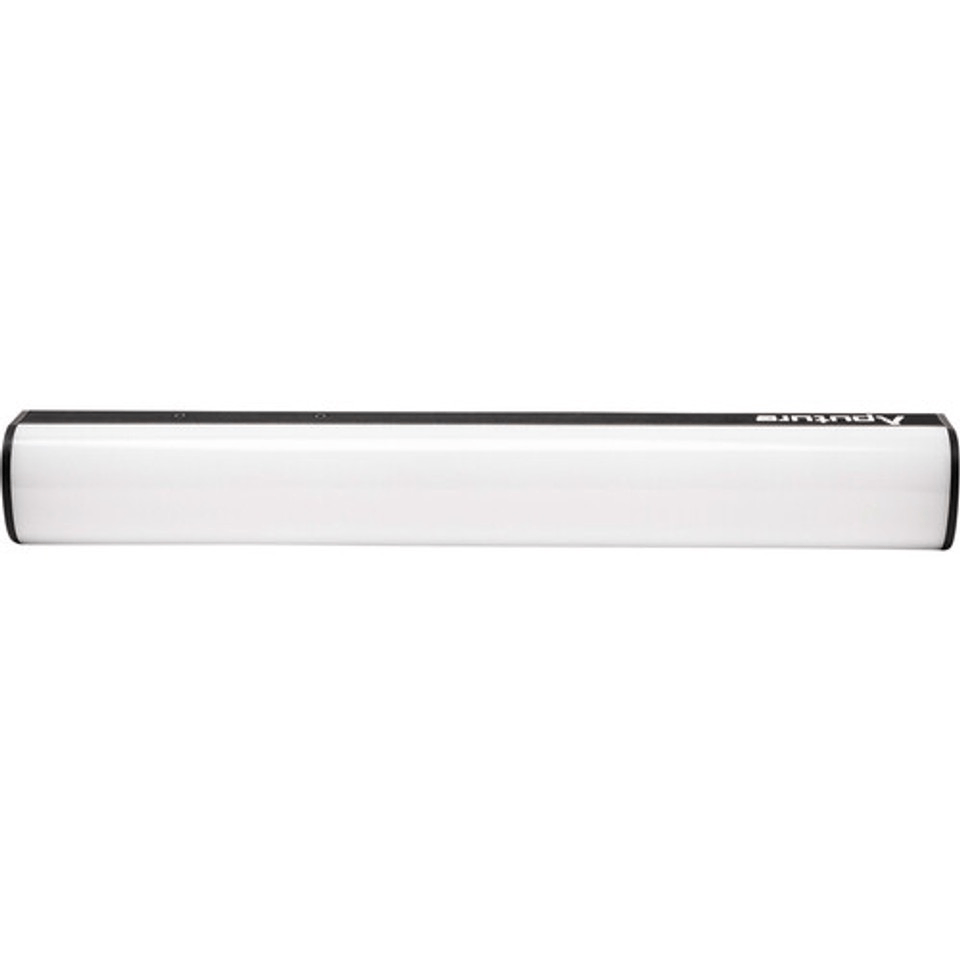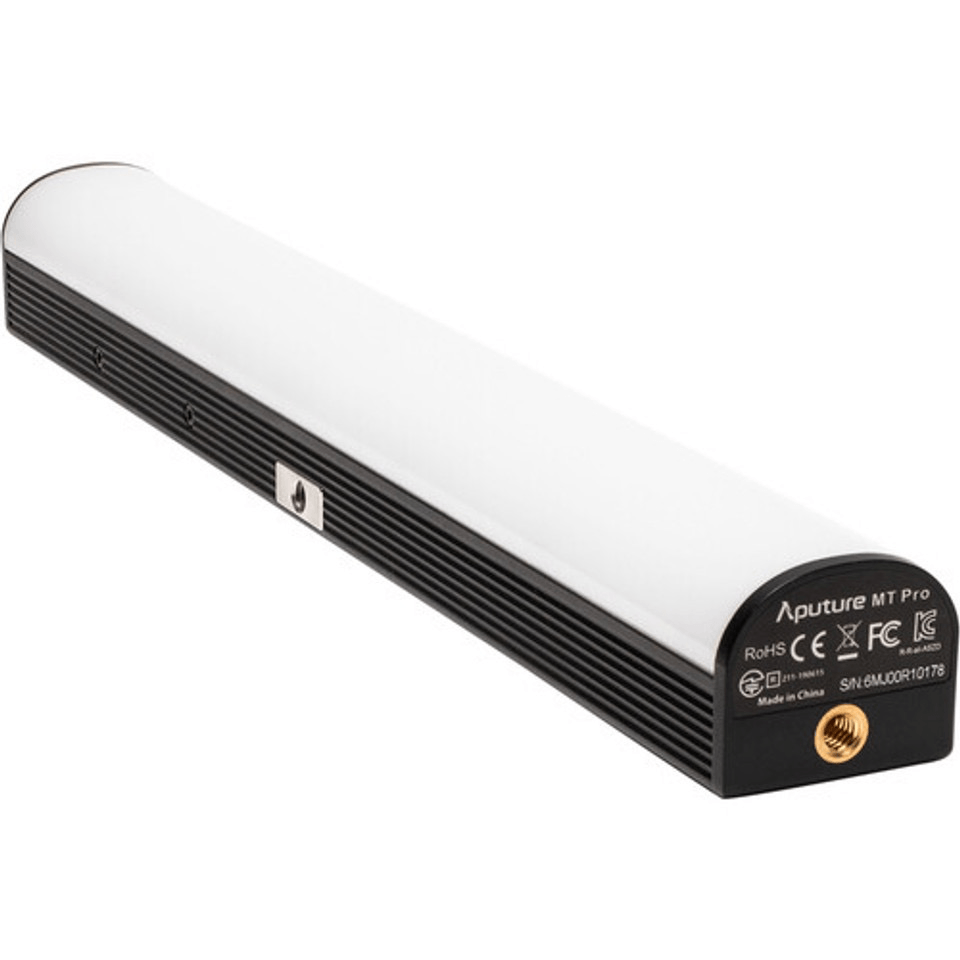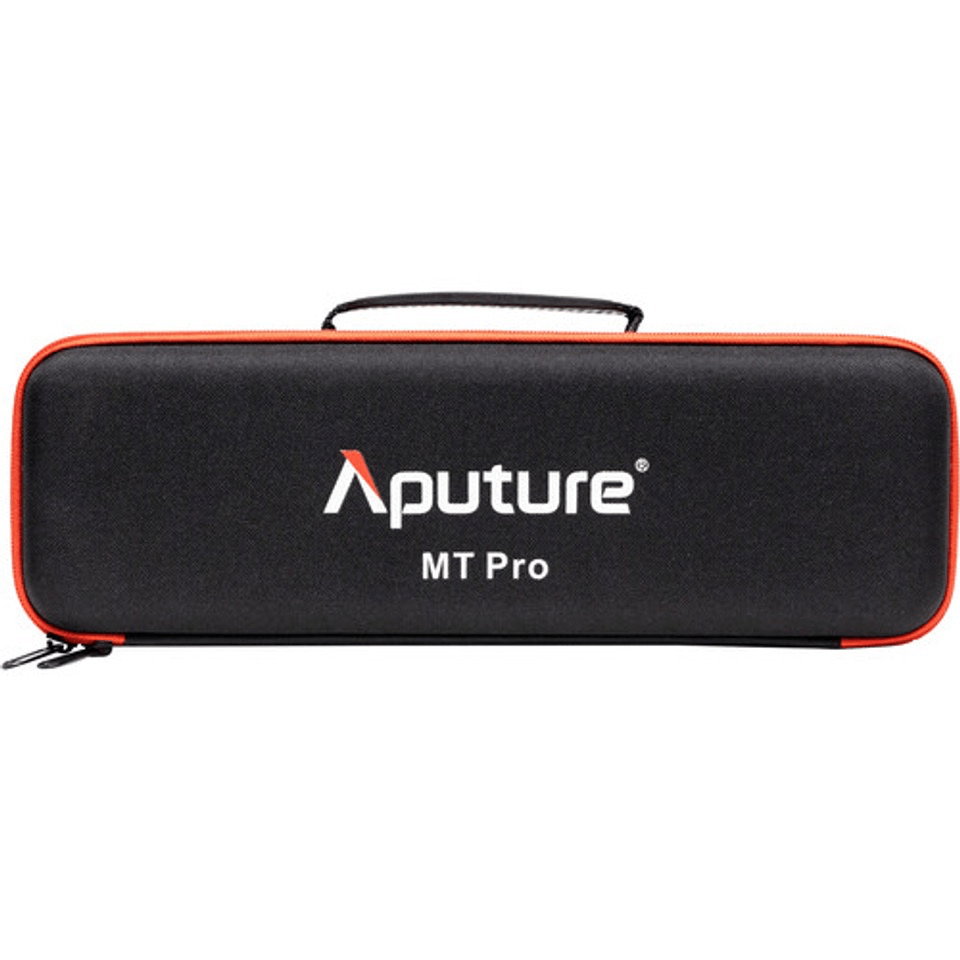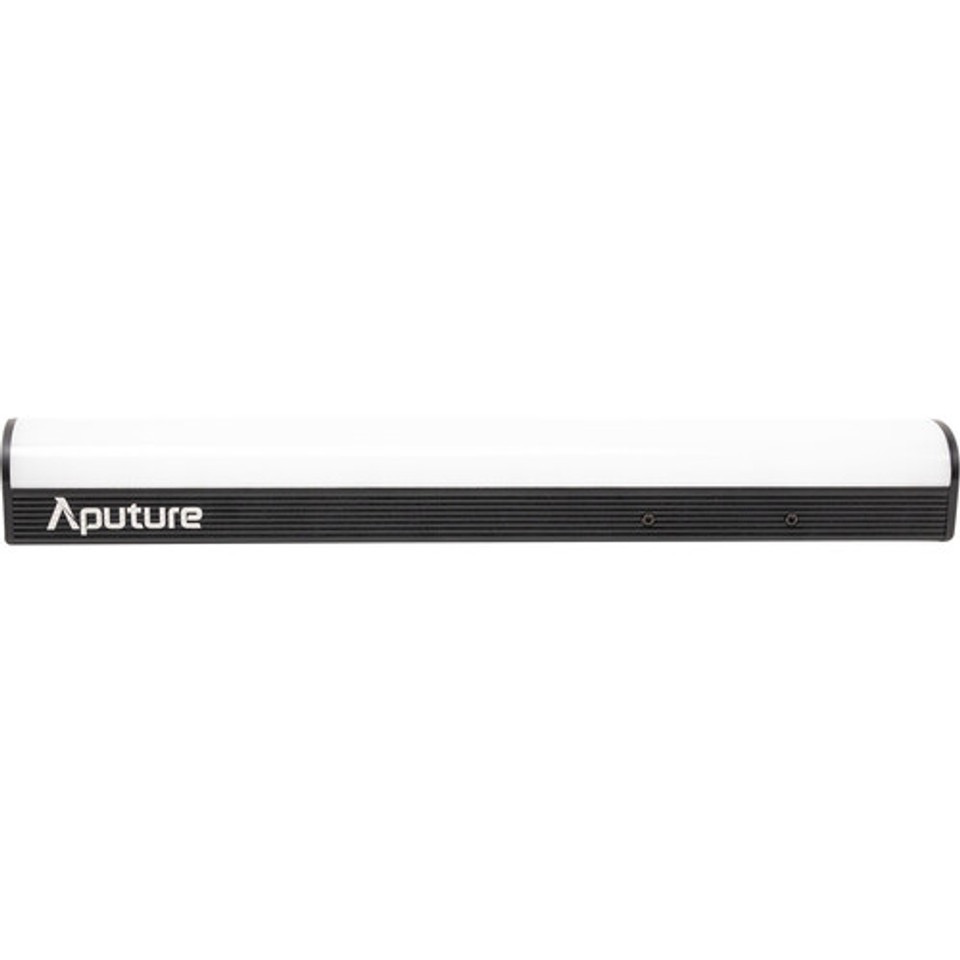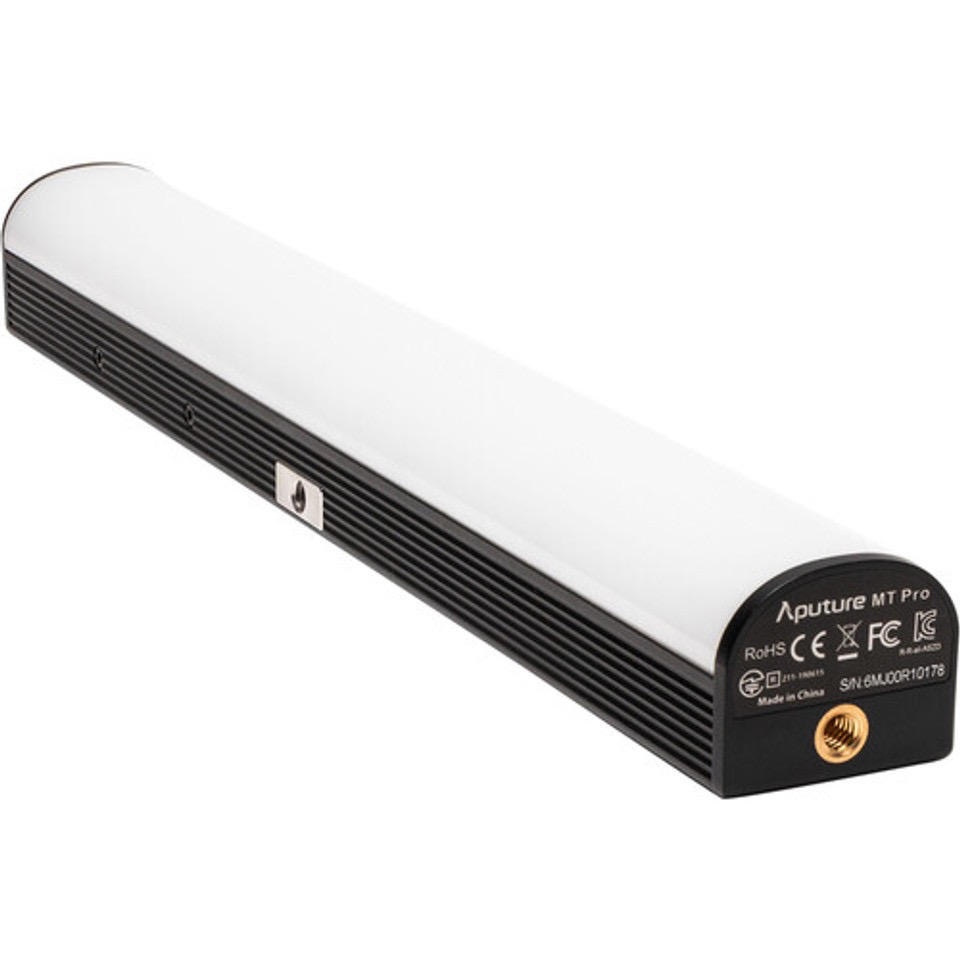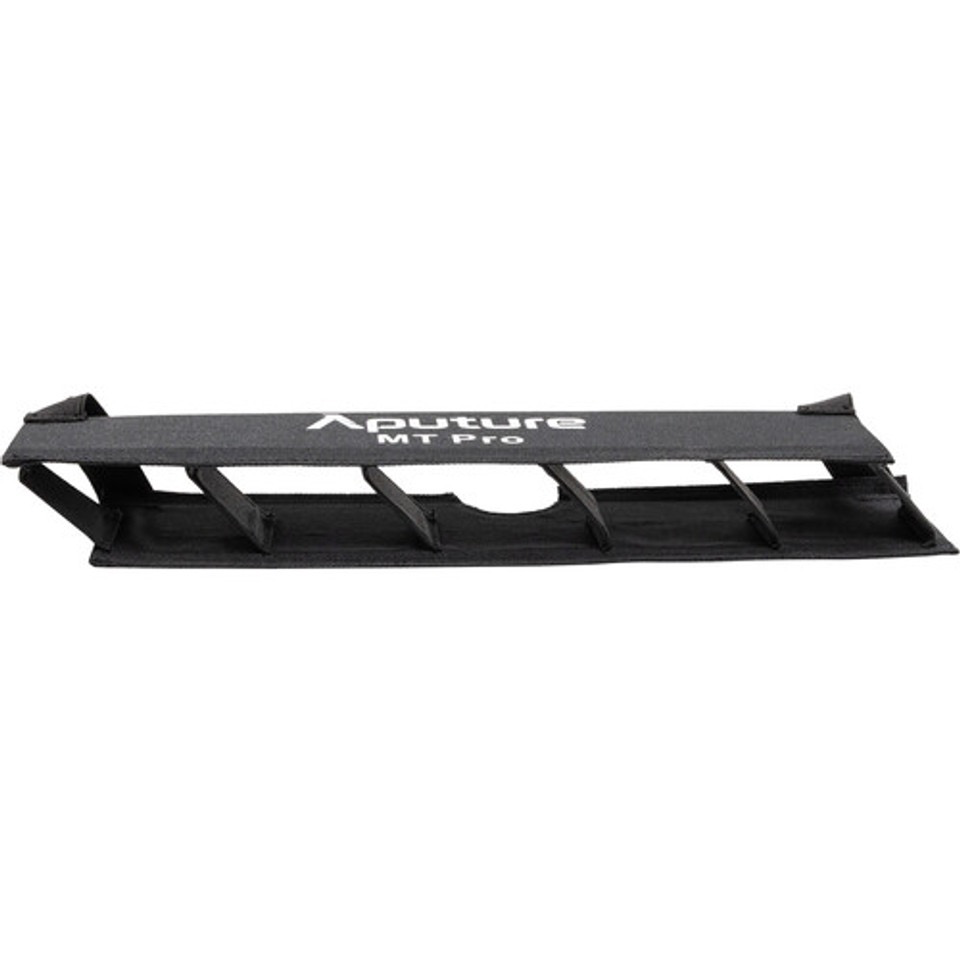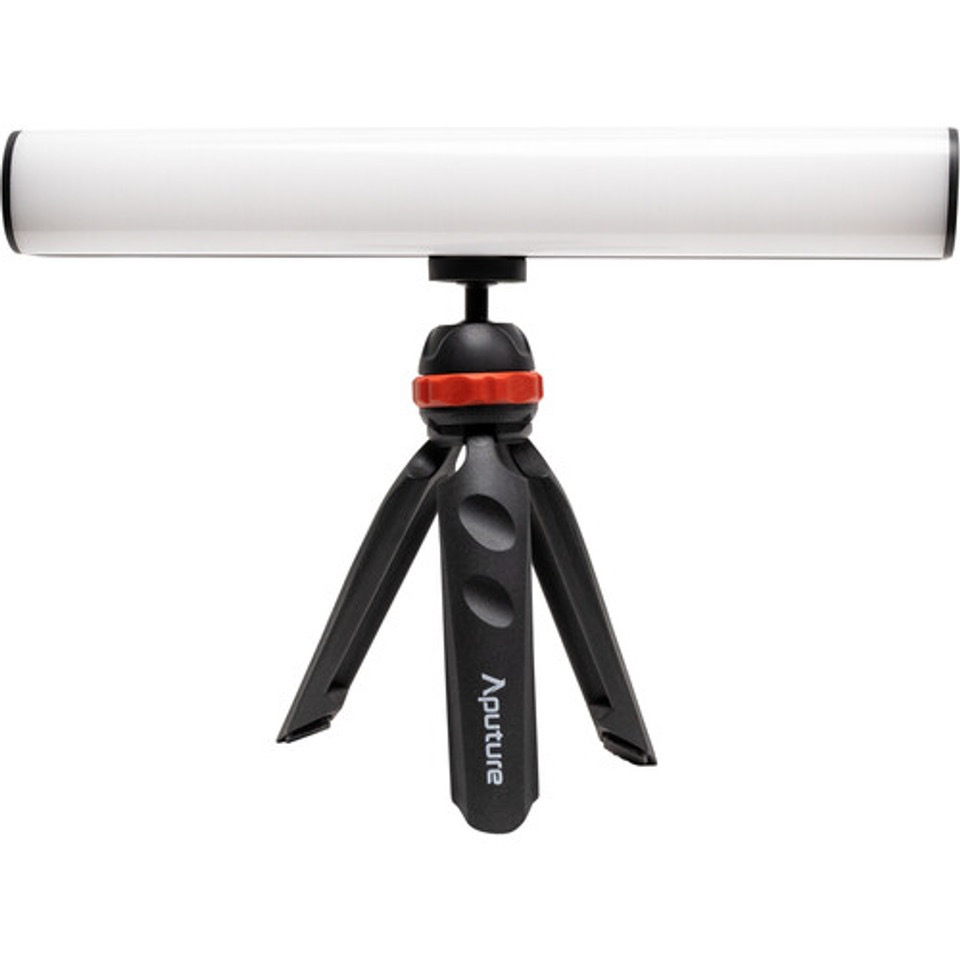 11.8" LED Tube Light
2000-10000K Color Temperature
0-100% Continuous Dimming
CRI/TLCI: 95/98
Fully Tunable Green-Magenta Adjustment
9 Built-In Special Effects
Wireless Operation via Sidus Link App
Wireless Operation via LumenRadio CRMX
120 Minute Runtime at Full Power
Built-In Lithium-Polymer Battery
UNPARALLELED CONTROL

This mini LED tube light is packed with professional features, including industry-leading pixel density and wireless CRMX connectivity. And despite its compact 1-foot frame, the MT Pro shines brightly – perfect for illuminating your subjects in any setting. So whether you're shooting photos or videos, the MT Pro-1 is the perfect light for the job.

36 RGBWW PIXEL LIGHT

This unique LED light is packed with 36 ultra-fine RGBWW pixels, making it perfect for creating smooth pixel chases and effects. With its high-speed transition between pixels, you'll never miss a beat! Plus, the compact 1-foot design makes it easy to take with you wherever you go.

VERSATILITY FOR ALL

The LED pixel light can be used as an in-camera practical, on-camera fill light, hidden accent, or for on-the-go content creation and product cinematography. The MT Pro is Compact and lightweight, making it perfect for on-the-go content creation, while its professional features make it a essential tool for lighting technicians and creators alike.

STUNNING COLOR FIDELITY

This professional light maintains impeccable color quality throughout its wide CCT range of 2,000K to 10,000K with full green-magenta adjustment. With a CRI of 95, TLCI of 98, SSI (D56) of 73, and an SSI (Tungsten) of 84, the LED tube light maintains Aputure's high standards for color fidelity to always produce accurate skin tones. Plus, the kit comes with everything you need to get started right away, including an AC adapter, power cable, carrying case, and mini stand. So why wait?

NEW PIXEL FX

This convenient all-in-one kit comes with everything you need to get started with professional-grade LED lighting, including 9 built-in System FX and 36 pixels packed into the mini LED light bar. With its layers of variable control, the MT Pro is perfect for any lighting situation, whether you're shooting video or photography. Plus, the 7 built-in Pixel FX give you even more creative control over your workflow.

COMPLETE COLOR MODES

This kit comes with our proprietary RGBWW LED chips, allowing you to reproduce over 90% of the Rec.2020 Color Space. With xy (CIE 1931) and RGB tunability, you'll be able to achieve any color temperature or effect you can dream up. Plus, the LED tube light is fully dimmable, so you can always get just the right amount of light for your shot.

PROFESSIONAL CONNECTIVITY

With the ability to be connected remotely using LumenRadio CRMX, externally via wired DMX with the USB-C to 5-Pin XLR In & Out DMX Adapter*, or directly through the Sidus Link mobile app, the MT Pro ensures seamless integration into existing lighting workflows. The included tube lights are bright and offer a wide range of color temperatures, making them perfect for any situation.

SIDUS LINK

he Sidus Link mobile app control enables you to finely tune your output, select your color with pinpoint accuracy, and access a multitude of lighting FX, including built-in System FX, SidusPro® FX, and even Pixel FX. With Sidus Link, you can directly control and synchronize every aspect of your light's output – all in the palm of your hand.

ACCESSORIZE YOUR SCENE

This all-in-one solution comes with a built-in mini tripod, 45° grid, and carrying case, making it perfect for on-the-go lighting setups. The built-in neodymium magnets and 1/4-20 inch screw mounts make it easy to mount the light virtually anywhere, while the collapsible grid provides focus and control over your subject. With a powerful output of up to 1680 lumens, the MT Pro-1 is perfect for any lighting situation.
TECHNICAL SPECIFICATIONS
| | |
| --- | --- |
| CCT | 2,000K - 10,000K |
| CRI | ≥95 |
| TLCI | ≥98 |
| CQS | ≥96 |
| SSI (D56) | ≥73 |
| SSI (Tungsten) | ≥84 |
| TM-30 RF (Average) | 93 |
| TM-30 RG (Average) | 102 |
| Max Power Output | 7.5W |
| Max Power Consumption | 9W |
| Lumens | 770lm |
| Max Operating Current | 1.0A |
| Operating Voltage | 7V |
| Charging Input | USB Type-C, 5V/2A |
| Lithium-Polymer Battery | 4200mAh 3.7V, 15.5Wh |
| Battery Life | Approx. 120 Mins @ Max Output |
| Charge Time | Approx. 120 Mins (5V/2A) |
| Pixel Mapping | 36 Pixels |
| Operating Temperature | -10º ~ 45ºC / 14ºF ~ 113ºF |
| Dimming | 0-100% |
| Control Methods | On-board, Sidus Link App, DMX/RDM, LumenRadio CRMX |
| Wireless Operating Range (Bluetooth) | ≤80m / ≤262.5ft |
| Wireless Operating Range (LumenRadio) | ≤100m / ≤328ft |
| Screen Type | OLED |
| Firmware Upgradeable | Sidus Link |
| Cooling Method | Passive Cooling |
| Dimensions | 30.0 x 4.0 x 3.5cm / 11.81 x 1.57 x 1.38in |
| Weight | 391g / 0.86lbs |
DIMENSIONS
PHOTOMETRICS
CCT
Distance No Accessories Light Control Grid (45°)
2000K
0.5m 289 lux / 27 fc 257 lux / 24 fc
1m 78 lux / 7 fc 70 lux / 7 fc
2700K
0.5m 526 lux / 49 fc 471 lux / 44 fc
1m 143 lux / 13 fc 128 lux / 12 fc
3200K
0.5m 532 lux / 49 fc 476 lux / 44 fc

1m 144 lux / 13 fc 129 lux / 12 fc

4300K
0.5m 548 lux / 51 fc 490 lux / 46 fc

1m 149 lux / 14 fc 133 lux / 12 fc

5600K
0.5m 585 lux / 54 fc 523 lux / 49 fc

1m 159 lux / 15 fc 142 lux / 13 fc

6500K
0.5m 614 lux / 57 fc 549 lux / 51 fc

1m 167 lux / 16 fc 149 lux / 14 fc

7500K
0.5m 577 lux / 54 fc 515 lux / 48 fc

1m 157 lux / 15 fc 140 lux / 13 fc

10000K
0.5m 514 lux / 48 fx 460 lux / 43 fc

1m 139 lux / 13 fc 125 lux / 12 fc

Red
0.5m 151 lux / 14 fc 142 lux / 13 fc

1m 42 lux / 4 fc 37 lux / 3 fc

Green
0.5m 253 lux / 24 fc 225 lux / 21 fc

1m 70 lux / 7 fc 61 lux / 6 fc

Blue
0.5m 56 lux / 5 fc 48 lux / 4 fc

1m 18 lux / 2 fc 12 lux / 1 fc
⚠️ WARNING: This product can expose you to chemicals including Lead, which is known to the State of California to cause cancer and birth defects and/or other reproductive harm. For more information go to www.P65Warnings.ca.gov