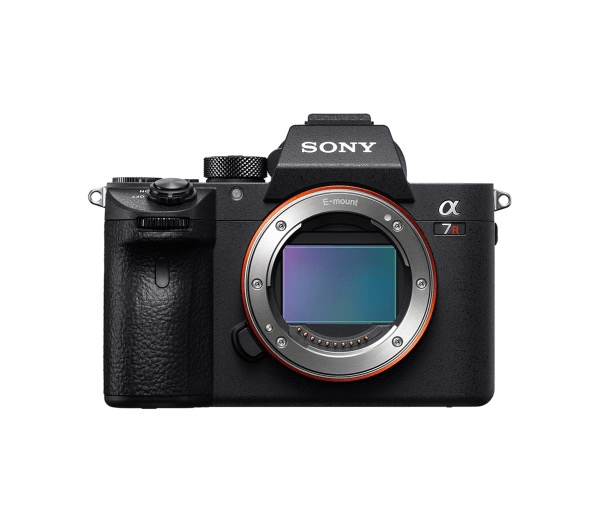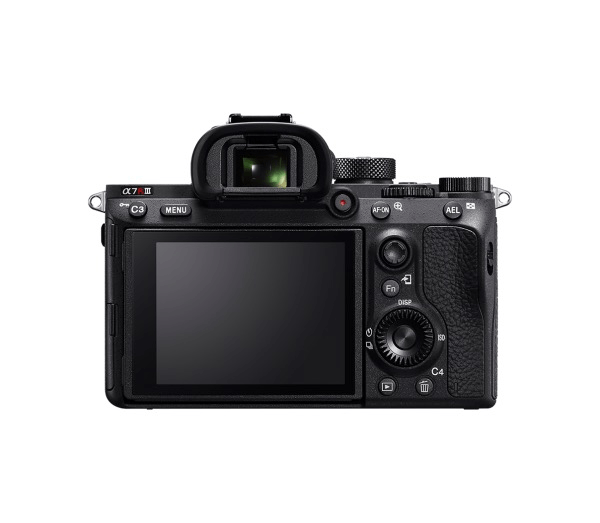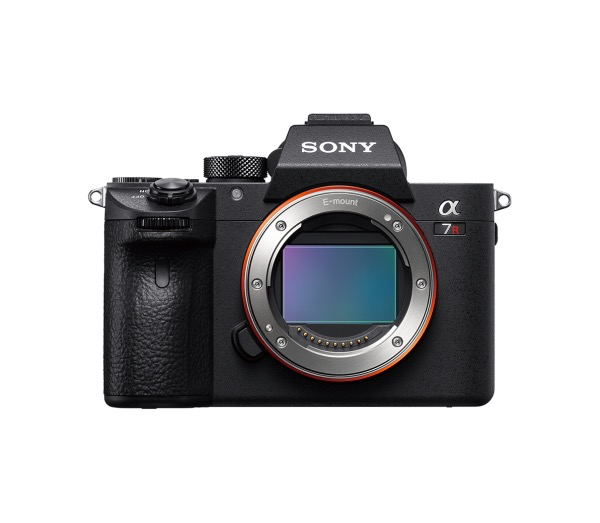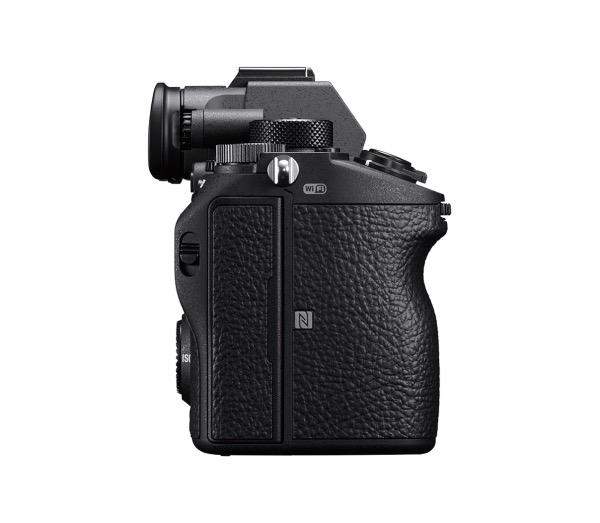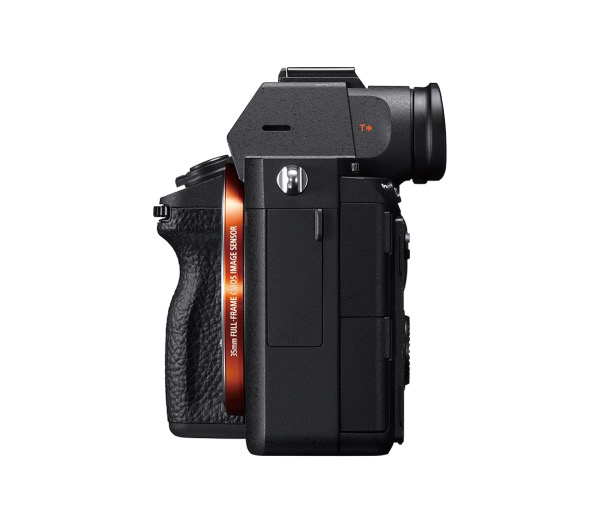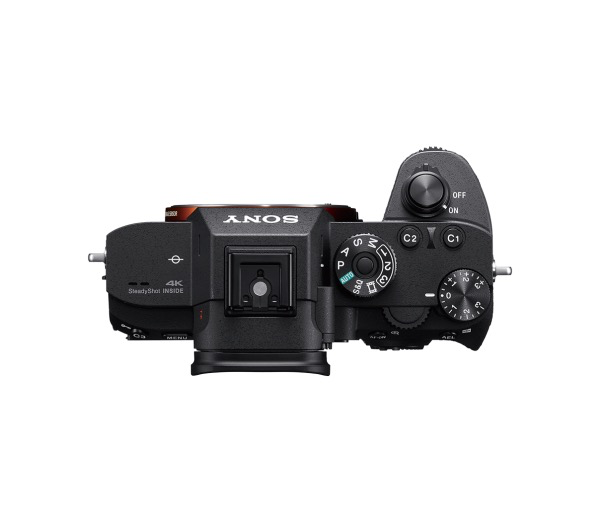 42.4MP 35mm full-frame Exmor R
Standard ISO 100-32000 range
Fast Hybrid AF with 399-point focal-plane phase-detection AF
425-point contrast-detection AF
5-axis image stabilisation with 5.5-stop exposure advantage
Animal-Eye AF Feature.

The new Real-time Eye AF for Animals feature in the Alpha A7R IIIA is a must-have for any pet or wildlife photographer. This innovative feature automatically detects and tracks the eyes of animals, making it easy to capture beautiful portraits and wildlife shots. With this software upgrade, you'll be able to take your photography to the next level, capturing stunning images of your favorite furry friends..

42.4MP3 full-frame Exmor R™ CMOS sensor.

The Exmor R sensor in the Alpha 7R IIIA is a back-illuminated, gapless on-chip lens design that increases light sensitivity and provides wide dynamic range, despite its high resolution of 42.4MP3. This makes it the perfect camera for capturing stunning images in a variety of lighting conditions, from bright sunny days to low-light situations. With this sensor, you'll be able to capture beautiful photos and videos that are sure to impress your friends and family.

Imaging Edge™ Remote, Viewer, and Edit.

With Imaging Edge desktop applications, you can take control of your shooting and make sure you get the best results from your Sony RAW files. Use Remote to control your camera live on your PC screen, Viewer to quickly preview, rate and select photos from large image libraries, and Edit to develop RAW data into high-quality photos for delivery. With this powerful combination of software and hardware, you'll be able to produce stunning images that will stand out from the crowd.

Pixel Multi Shift Shooting

The new Alpha 7r IIIA feature takes your photography to the next level, with unmatched resolution and image stabilization control. With 169.6 million pixels in a single image, you'll be able to capture stunning detail and clarity like never before.




SuperSpeed USB 5Gbps (USB 3.2)

This camera is designed for PC tethered shooting, so you can smoothly handle big RAW image files and quickly review images on a PC.

Shoot Continusly in Complete Silence

With its silent shooting capabilities, it is perfect for capturing those perfect moments without disturbing the wildlife. The 10fps11 shooting with AF/AE tracking means that you won't miss a beat, and the intelligent design makes it easy to use.
Lens
Image Sensor
| | |
| --- | --- |
| Aspect Ratio | 3:2 |
| Number of Pixels | 42.4 |
| Sensor Type | 35mm Full Frame (35.6 x 23.8mm), Exmor R CMOS sensor |
| Anti Dust System | Charge protection coating on optical filter and image sensor shift mechanism |
Recording ( still images )
| | |
| --- | --- |
| Recording Format | JPEG (DCF Ver. 2.0, Exif Ver.2.32, MPF Baseline compliant), RAW (Sony ARW 2.3 format) |
| IMAGE SIZE (PIXELS) [3:2] | 35mm full frame L: 7952 x 5304 (42M), M: 5168 x 3448 (18M), S: 3984 x 2656 (11M), APS-C L: 5168 x 3448 (18M), M: 3984 x 2656 (11M), S: 2592 x 1728 (4.5M) |
| IMAGE SIZE (PIXELS) [16:9] | 35mm full frame L: 7952 x 4472 (36M), M: 5168 x 2912 (15M), S: 3984 x 2240 (8.9M), APS-C L: 5168 x 2912 (15M), M: 3984 x 2240 (8.9M), S: 2592 x 1456 (3.8M) |
| IMAGE QUALITY MODES | RAW, RAW & JPEG (Extra fine, Fine, Standard), JPEG (Extra fine, Fine, Standard) |
| PICTURE EFFECT | 8 types: Posterization (Color), Posterization (B/W), Pop Color, Retro Photo, Partial Color (R/G/B/Y), High Contrast Monochrome, Toy Camera (Normal/Cool/Warm/Green/Magenta), Soft High-key , Rich-tone Monochrome |
| CREATIVE STYLE | (Contrast (-3 to +3 steps), Saturation (-3 to +3 steps), Sharpness (-3 to +3 steps)), Standard, Vivid, Neutral, Clear, Deep, Light, Portrait, Landscape, Sunset, Night Scene, Autumn leaves, Black & White, Sepia,Style Box(1-6), |
| PICTURE PROFILE | Yes (Off / PP1-PP10) Parameters: Black level, Gamma (Movie, Still, Cine1-4, ITU709, ITU709 [800%], S-Log2, S-Log3, HLG, HLG1-3), Black Gamma, Knee, Color Mode, Saturation, Color Phase, Color Depth, Detail, Copy, Reset |
| DYNAMIC RANGE FUNCTIONS | Off, Dynamic Range Optimizer (Auto/Level (1-5)), Auto High Dynamic Range (Auto Exposure Difference, Exposure Difference Level (1-6 EV, 1.0 EV step)) |
| COLOUR SPACE | sRGB standard (with sYCC gamut) and Adobe RGB standard compatible with TRILUMINOS Color |
| 14BIT RAW | YES |
Recording (Movie)
| | |
| --- | --- |
| RECORDING FORMAT | XAVC'S , AVCHD format Ver. 2.0 compliant |
| VIDEO COMPRESSION | XAVC S: MPEG-4 AVC/H.264, AVCHD: MPEG-4 AVC/H.264 |
| AUDIO RECORDING FORMAT | AVCHD: Dolby Digital (AC-3) 2ch, Dolby Digital Stereo Creator, XAVC S: LPCM 2ch |
| COLOUR SPACE | xvYCC standard (x.v.Color when connected via HDMI cable) compatible with TRILUMINOS Color |
| PICTURE EFFECT | Posterization (Color), Posterization (B/W), Pop Color, Retro Photo, Partial Color (R/G/B/Y), High Contrast Monochrome, Toy Camera (Normal/Cool/Warm/Green/Magenta), Soft High-key |
| CREATIVE STYLE | (Contrast (-3 to +3 steps), Saturation (-3 to +3 steps), Sharpness (-3 to +3 steps)), Standard, Vivid, Neutral, Clear, Deep, Light, Portrait, Landscape, Sunset, Night Scene, Autumn leaves, Black & White, Sepia, Style Box (1-6), |
| PICTURE PROFILE | Yes (Off / PP1-PP10) Parameters: Black level, Gamma (Movie, Still, Cine1-4, ITU709, ITU709 [800%], S-Log2, S-Log3, HLG, HLG1-3), Black Gamma, Knee, Color Mode, Saturation, Color Phase, Color Depth, Detail, Copy, Reset |
| IMAGE SIZE (PIXELS), NTSC | XAVC S 4K: 3840 x 2160 (30p, 100M), 3840 x 2160 (24p, 100M), 3840 x 2160 (30p, 60M), 3840 x 2160 (24p, 60M), XAVC S HD: 1920 x 1080 (120p, 100M), 1920 x 1080 (120p, 60M), 1920 x 1080 (60p, 50M), 1920 x 1080 (30p, 50M), 1920 x 1080 (24p, 50M), 1920 x 1080 (60p, 25M), 1920 x 1080 (30p, 16M), AVCHD: 1920 x 1080 (60i, 24M, FX), 1920 x 1080 (60i, 17M, FH) |
| SLOW & QUICK MOTION (SHOOTING FRAME RATE) | NTSC mode: 1920x1080 (60p, 30p, 24p), PAL mode: 1920x1080 (50p, 25p) |
| MOVIE FUNCTIONS | (TC Preset/UB Preset/TC Format/TC Run/TC Make/UB Time Rec), Audio Level Display, Audio Rec Level, Auto Slow Shutter, Clean HDMI Info.(ON/OFF selectable), Gamma Disp. Assist, PAL/NTSC Selector, REC Control, TC/UB, Yes (1280 x 720(約9Mbps) |
| HDMI OUTPUT | 1920 x 1080(24p), 1920 x 1080(50i), 1920 x 1080(50p), 1920 x 1080(60i), 1920 x 1080(60p), 3840 x 2160(24p),, 3840 x 2160 (25p), 3840 x 2160(30p), YCbCr 4:2:2 8bit / RGB 8bit |
RECORDING SYSTEM
LOCATION INFORMATION LINK FROM SMARTPHONE

RECORDING FORMAT

Yes
MEDIA
Memory Stick Micro(M2), Memory Stick PRO-HG Duo, Memory Stick PRO Duo, microSDHC memory card, microSD memory card, microSDXC memory card, SDHC memory card (UHS-I/II compliant), SD memory card, SDXC memory card (UHS-I/II compliant)
MEMORY CARD SLOT
SLOT1: Slot for SD (UHS-I/II compliant) memory card, SLOT2: Multi slot for Memory Stick Duo/SD (UHS-I compliant) memory card
NOISE REDUCTION
| | |
| --- | --- |
| NOISE REDUCTION | High ISO NR: Normal/Low/Off, Long exposure NR: On/Off , available at shutter speeds longer than 1 sec. |
WHITE BALANCE
| | |
| --- | --- |
| WHITE BALANCE MODES | Auto / Daylight / Shade / Cloudy / Incandescent / Fluorescent / Warm White / Cool White / Day White / Daylight / Flash / Underwater / Color Temperature 2500 to 9900K & color filter G7 to M7 (57-step), A7 to B7 (29-step) / Custom |
FOCUS
| | |
| --- | --- |
| FOCUS TYPE | Fast Hybrid AF (phase-detection AF / contrast-detection AF) |
| FOCUS SENSOR | Exmor R CMOS sensor |
| FOCUS POINT | 35mm full frame: 693 points (phase-detection AF), APS-C mode with FF lens: 299 points (phase-detection AF), with APS-C lens: 221points (phase-detection AF) / 425 points (contrast-detection AF) |
| FOCUS SENSITIVITY RANGE | EV-3 to EV20 (ISO100 equivalent with F2.0 lens attached) |
| FOCUS MODE | AF-A (Automatic AF), AF-S (Single-shot AF), AF-C (Continuous AF), DMF (Direct Manual Focus), Manual Focus |
| FOCUS AREA | Wide (399 points (phase-detection AF), 425 points(contrast-detection AF)) / Zone / Center / Flexible Spot (S/M/L) /Expanded Flexible Spot/ Lock-on AF ( Wide / Zone / Center / Flexible Spot (S/M/L)/Expanded Flexible Spot) |
| EYE AF | Eye-start AF (only with LA-EA2 or LA-EA4 attached(Sold separately)), Lock-on AF, Eye AF ([Still] Human / Animal), AF micro adjustment, (Sold separately), with LA-EA2 or LA-EA4,Predictive control, Focus lock, AF Track Sens, Swt.V/H AF Area, AF Area Regist. |
| AF ILLUMINATOR | Yes (with Built-in LED type) |
| AF ILLUMINATOR RANGE | Approx. 0.3m - approx. 3.0m (with FE 28-70mm F3.5-5.6 OSS lens attached) |
RECORDING SYSTEM
LOCATION INFORMATION LINK FROM SMARTPHONE

RECORDING FORMAT

Yes
MEDIA
Memory Stick Micro(M2), Memory Stick PRO-HG Duo, Memory Stick PRO Duo, microSDHC memory card, microSD memory card, microSDXC memory card, SDHC memory card (UHS-I/II compliant), SD memory card, SDXC memory card (UHS-I/II compliant)
MEMORY CARD SLOT
SLOT1:Slot for SD(UHS-I/II compliant) memory card, SLOT2:Multi slot for Memory Stick Duo/SD(UHS-I compliant) memory card
NOISE REDUCTION
| | |
| --- | --- |
| NOISE REDUCTION | LHigh ISO NR: Normal/Low/Off, Long exposure NR: On/Off , available at shutter speeds longer than 1 sec. |
WHITE BALANCE
| | |
| --- | --- |
| WHITE BALANCE MODES | Auto / Daylight / Shade / Cloudy / Incandescent / Fluorescent Warm White / Cool White / Day White / Daylight / Flash /Underwater/ Color Temperature 2500 to 9900K & color filter G7 to M7(57-step), A7 to B7(29-step) / Custom |
EXPOSURE
| | |
| --- | --- |
| METERING TYPE | 1200-zone evaluative metering |
| METERING SENSOR | Exmor R CMOS sensor |
| METERING SENSITIVITY | EV-3 to EV20 (ISO100 equivalent with F2.0 lens attached) |
| METERING MODE | Multi-segment, Center-weighted, Spot (Standard / Large), Entire Screen Avg., Highlight |
| EXPOSURE COMPENSATION | +/- 5.0EV (1/3 EV, 1/2 EV steps selectable) (with exposure compensation dial: +/- 3EV (1/3 EV steps)) |
| EXPOSURE BRACKETING | Bracket: Cont., Bracket: Single, 3/5/9 frames selectable. (Ambient light, Flash light) |
| AE LOCK | Locked when shutter button is pressed halfway. (On/Off/Auto) |
| EXPOSURE MODES | AUTO (iAuto),Programmed AE (P),Aperture priority (A),Shutter-speed priority (S),Manual (M),Movie (Programmed AE (P) / Aperture priority (A) / Shutter-speed priority (S) / Manual (M)),Slow & Quick Motion (Programmed AE (P) / Aperture priority (A) / Shutter-speed priority (S) / Manual (M)) |
| ISO SENSITIVITY (RECOMMENDED EXPOSURE INDEX) | Still images: ISO 100-51200 (ISO numbers up from ISO 50 to ISO 204800 can be set as expanded ISO range.), AUTO (ISO 100-12800, selectable lower limit and upper limit), Movies: ISO 100-51200 equivalent(ISO numbers up ISO 102400 can be set as expanded ISO range.), AUTO (ISO 100-12800, selectable lower limit and upper limit) |
| ANTI-FLICKER SHOOT. | YES |
| SCENE SELECTION | Portrait, Sports Action, Macro, Landscape, Sunset, Night Scene, Night Portrait |
VIEW FINDER
| | |
| --- | --- |
| VIEWFINDER TYPE | 7.5cm (3.0-type) type TFT |
| NUMBER OF DOTS | 2,359,296 dots |
| FIELD COVERAGE | 100% |
| MAGNIFICATION | approx. 0.78 x (with 50mm lens at infinity, -1m-1) |
| DIOPTRE ADJUSTMENT | -4.0 to +3.0m-1 |
| EYE POINT | Approx. 23mm from the eyepiece lens, 18.5mm from the eyepiece frame at -1m-1 (CIPA standard) |
| FINDER FRAME RATE SELECTION | - |
LCD SCREEN
| | |
| --- | --- |
| MONITOR TYPE | 7.5cm (3.0-type) type TFT |
| NUMBER OF DOTS | 921,600 dots |
| TOUCH PANEL | Yes |
| BRIGHTNESS CONTROL | Manual (5 steps between -2 and +2), Sunny Weather mode |
| ADJUSTABLE ANGLE | Up by approx. 107 degrees, Down by approx. 41 degrees |
| FOCUS MAGNIFIER | Yes, Focus Magnifier (35mm full frame: 5.9x / 11.7x, APS-C: 3.8x / 7.7x) |
OTHER FEATURES
| | |
| --- | --- |
| PLAYMEMORIES CAMERA APPS | - |
| CLEAR IMAGE ZOOM | Still images: Approx. 2x, Movies: Approx. 1.5x (4K), Approx. 2x (HD) |
| DIGITAL ZOOM | APS-C: approx 4x, APS-C: L:approx 4x, M:approx 5.2x, S:approx 8x, APS-C: M:approx 1.3x, S:approx 2x, Digital zoom (Movie):35mm full frame: approx 4x, Digital zoom (Still images):35mm full frame: L:approx 4x, M:approx 6.2x, S:approx 8x, Smart zoom (Still images):35mm full frame: M:approx 1.5x, S:approx 2x |
| FACE DETECTION | Face registration, Max. number of detectable:8, Modes: Face Priority inAF(On/Off), Face Priority in Multi Metering(On/Off), Regist. Faces Priority(On/Off) |
| SELF-PORTRAIT SELF TIMER | - |
| OTHERS | Touch Focus: Yes (Available with LCD monitor or Viewfinder operation), ISO AUTO Min. SS, Bright Monitoring, Set File Name, FTP Transfer Func., Help guide, Area Setting, Shop Front Mode, Video Light Mode, Zoom Ring Rotate |
SHUTTER
| | |
| --- | --- |
| TYPE | Electronically-controlled, vertical-traverse, focal-plane type |
| SHUTTER TYPE | - |
| SHUTTER SPEED | Still images: 1/8000 to 30 sec, Bulb, Movies: 1/8000 to 1/4 (1/3 steps), up to 1/60 in AUTO mode (up to 1/30 in Auto slow shutter mode), |
| FLASH SYNC. SPEED | 1/250 sec.1 |
| ELECTRONIC FRONT CURTAIN SHUTTER | Yes |
| SILENT SHOOTING | Yes (ON/OFF) |
IMAGE STABILIZATION
| | |
| --- | --- |
| TYPE | Image Sensor-Shift mechanism with 5-axis compensation (Compensation depends on lens specifications) |
| COMPENSATION EFFECT | 5.5 stops (based on CIPA standard. Pitch/yaw shake only. With Planar T* FE 50mm F1.4 ZA lens mounted. Long exposure NR off.) |
FLASH CONTROL
| | |
| --- | --- |
| TYPE | Pre-flash TTL |
| CONTROL | Pre-flash TTL[[F_DI0181]] |
| FLASH COMPENSATION | +/- 3.0 EV (switchable between 1/3 and 1/2 EV steps) |
| FLASH MODES | Autoflash, Fill-flash, Flash off, Hi-speed sync.2, Rear Sync., Red-eye reduction (on/off selectable), Slow Sync., Wireless2 |
| RECYCLING TIME | - |
| EXTERNAL FLASH COMPATIBILITY | Sony α System Flash compatible with Multi Interface Shoe, attach the shoe adaptor for flash compatible with Auto-lock accessory shoe |
| WIRELESS CONTROL | Yes (Light signal: Available with Fill-flash, Slow Sync., Hi-speed sync. / Radio signal: Available with Fill-flash, Rear Sync., Slow Sync., Hi-speed sync.) |
DRIVE
| | |
| --- | --- |
| DRIVE MODES | Bracket: Cont., Bracket: Single, Continuous shooting (Hi+/Hi/Mid/Lo selectable), DRO bracket, Self-timer, Self-timer (Cont.), Single Shooting, White Balance bracket |
| CONTINUOUS DRIVE SPEED | Continuous shooting: Hi+: max. 10 fps, Hi: max. 8 fps, Mid: max. 6fps, Lo: max. 3 fps 4 |
| SELF - TIMER | 10 sec. delay / 5 sec. delay / 2 sec. delay / Continuous self-time / Bracketing self-timer |
| NUMBER OF RECORDABLE FRAMES (APPROX.) | 3, JPEG Extra fine L: 76 frames, JPEG Fine L: 76 frames, JPEG Standard L: 76 frames, RAW&JPG: 76 frames, RAW(Uncompressed)&JPG: 28 frames, RAW(Uncompressed): 28 frames, RAW: 76 frames |
| SELF TIMER | 10 sec. delay / 5 sec. delay / 2 sec. delay / Continuous self-time / Bracketing self-timer |
DRIVE PLAYBACK
| | |
| --- | --- |
| PHOTO CAPTURE | Yes |
| MODES | 9/25-frame index view, Auto Review (10/5/2 sec,Off), Delete, Disp Cont Shoot Grp, Enlarged display mode (L: 19.9x, M: 12.9x, S: 10.0x), Folder selection (Date/ Still/ AVCHD/XAVC S HD/XAVC S 4K), Forward/Rewind (movie), Image orientation (Auto/Manual/Off selectable), Protect, Rating, Single (with or without shooting information Y RGB histogram & highlight/shadow warning), Slideshow |
INTERFACE
| | |
| --- | --- |
| PC INTERFACE | Mass-storage / MTP, PC Remote |
| BLUETOOTH | Yes (Bluetooth Standard Ver. 4.1 (2.4GHz band)) |
| MULTI INTERFACE SHOE | Yes |
| MIC TERMINAL | Yes (3.5 mm Stereo minijack ) |
| SYNC TERMINAL | Yes |
| HEADPHONE TERMINAL | Yes (3.5 mm Stereo minijack) |
| VERTICAL GRIP CONNECTOR | Yes |
| LAN TERMINAL | - |
| USB TYPE C TERMINAL | Yes (SuperSpeed USB 5Gbps (USB 3.2) compatible) |
| FUNCTIONS | FTP Transfer Func.(Wi-Fi), View on Smartphone, Remote control via Smartphone, NFC One-touch remote, NFC One-touch sharing, PC Remote, BRAVIA Sync (Control for HDMI), PhotoTV HD |
| HD Output | 4K movie output/4K still image PB, BRAVIA Sync(Control for HDMI), HDMI micro connector (Type-D), PhotoTV HD |
AUDIO
| | |
| --- | --- |
| MICROPHONE | Built-in stereo microphone or XLR-K2M/XLR-K1M/ECM-XYST1M (sold separately) |
| SPEAKER | Built-in, monaural |
PRINT
| | |
| --- | --- |
| COMPATIBLE STANDARDS | Exif Print, Print Image Matching III, DPOF setting |
POWER
| | |
| --- | --- |
| SUPPLIED BATTERY | One rechargeable battery pack NP-FZ100 |
| BATTERY LIFE (STILL IMAGES ) | Approx. 610 shots (Viewfinder) / approx. 710 shots (LCD monitor) (CIPA standard)7 |
| BATTERY LIFE ( MOVIE ) | Approx. 115 min. (Viewfinder) / Approx. 140 min. (LCD monitor) (CIPA standard) |
| INTERNAL BATTERY CHARGE | YES |
| POWER CONSUMPTION WITH VIEWFINDER | Still images: approx. 3.2W (with FE 28-70mm F3.5-5.6 OSS lens attached), Movies: approx. 4.9W (with FE 28-70mm F3.5-5.6 OSS lens attached) |
| POWER CONSUMPTION WITH LCD SCREEN | Still images: approx. 2.8W (with FE 28-70mm F3.5-5.6 OSS lens attached), Movies: approx. 4.7W (with FE 28-70mm F3.5-5.6 OSS lens attached) |
| USB POWER SUPPLY | Yes |
OTHERS
| | |
| --- | --- |
| OPERATING TEMPERATURE | 32-104 Degrees |
SIZE AND WEIGHT
| | |
| --- | --- |
| WEIGHT ( WITH BATTERY AND MEMORY CARD INCLUDED | 657g / 1lb 7.2 oz. |
| DIMENSIONS ( W X H X D ) | Approx. 126.9mm x 95.6mm x 73.7mm, Approx. 126.9mm x 95.6mm x 62.7mm (from grip to monitor)/Approx. 5 x 3 7/8 x 3 inches, Approx. 5 x 3 7/8 x 2 1/2 inches (from grip to monitor) |
⚠️ WARNING: This product can expose you to chemicals including Lead, which is known to the State of California to cause cancer and birth defects and/or other reproductive harm. For more information go to www.P65Warnings.ca.gov