Fashion Photography Workshop with David Mecey
2 days only!
Limited to 40 attendees
TWO DAYS ONLY
SATURDAY, SEPTEMBER 11th   9:00 AM - 4:00 PM
SUNDAY, SEPTEMBER 12th      9:00 AM - 4:00 PM
WORKSHOP DETAILS
There can be nearly a dozen or more elements that go into creating a stunning photograph of a model, be it for a job or just for fun. It begins with great light absolutely, which we will discuss. But you must also add makeup & hair, wardrobe selection, backdrop choice, posing, all the while maintaining a rapport with everyone involved to keep things positive and fun. I want to touch on all these subjects in my talk and demonstrations. Then allow you the opportunity to experience them by working with both myself and my beautiful model on set.
Schedule breakdown:
(Same workshop on Saturday & Sunday but different model each day)

9:00 AM - 12:00 PM Seminar
12:00 PM - 1:00 PM Break
1:00 PM - 3:00 PM Photoshoot with Model
3:00 PM - 4:00 PM Q&A Session
Workshop Price: $79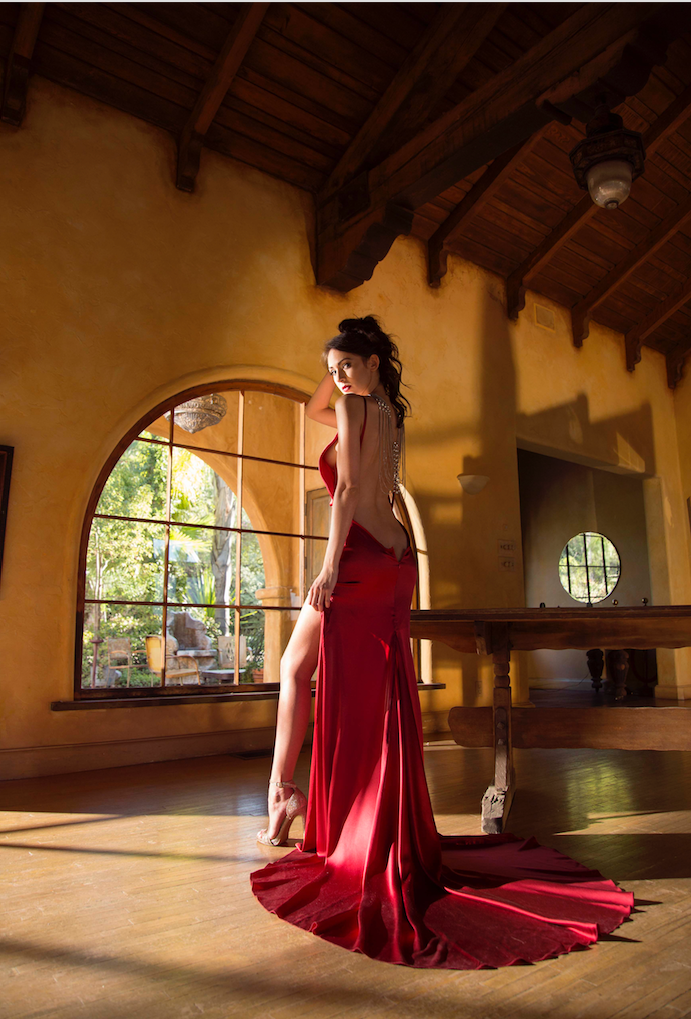 David Mecey Bio
Though David's formative years were all about art and music, his love for photography blossomed after college and quite literally by accident. After a near tragic motorcycle accident put him convalescing for nearly a year, his doctor suggested photography after admiring David's artwork. Photography became a career choice from the beginning with what many consider a dream job.
David began his work for Playboy magazine fall of 1978, soon after becoming staff photographer and moving to Chicago. He would continue working with Playboy until 2003. It was after that time he would begin to expand on his photography style to include fashion, beauty and celebrity work for various editorial and advertising clients worldwide.
Called upon to shoot Petersen Publishing's SPORT magazine swimsuit issue four successive years, the final year would culminate with it being broadcast on ESPN, ESPN 2 and Prime Ticket. David would serve as both narrator and host.
In 2008 and 2010, David was a featured speaker and presenter at the international photography trade show, Photokina, held in Cologne, Germany. His teaching photography continues to this day by creating David Mecey's Ultimate Photo WorkshopTM.
From mid-April through the end of May 2015 David would tour while partnering with German photographer, Guido Karp, to produce workshops throughout Germany, Switzerland and Austria. He would return to Germany, June 2016, to do a week long solo Ultimate Photo Workshop in and around Koblenz, Germany, then again January, 2019 with another month-long tour visiting 14 cities.
Along with his continued catalog and beauty photography, David has self-published a number of books. His books can be found at www.blurb.com, in their online bookstore. You may also find galleries of David's work at both German & French GQ magazine websites. 
More at www.davidmecey.com
Clients & editorial work include American PHOTO, American Swimwear, Arena, Camera Arts Magazine, Cream, Esquire, Ego Magazine, Forbes, Ocean Drive, Playboy, Studio Photography & Design, SPORT, The Hollywood Reporter, Variety
Celebrity clientele include Ray Liotta, Sharon Stone, Jay Leno, Brooke Shields, David Clennan, Michael Keaton, Peter Horton, Robert Palmer, Mike Piazza, Wade Boggs, Brooke Burke, Carmen Electra, Denise Richards, Vanessa Marcil
Advertising clients include ABC-TV, AT&T, Budweiser, Dreamgirl, Leg Ave., Lawry's, M PRO Makeup, MGM-UA, NBC-TV, Shirley of Hollywood Lingerie, Smiffy's UK, VH-1 Entertainment, Venus USA, Well Body