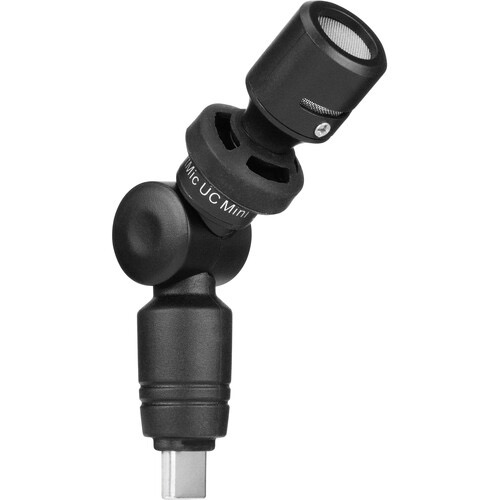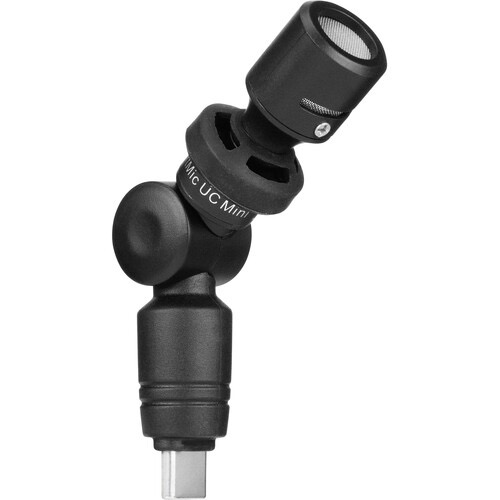 Delivers high-quality dynamic sound to USB-C Devices
Compact capsule; built-in shock mount and flexible angle-free design
Simple plug-and-play usage that never requires batteries or charging
The Saramonic SmartMic UC Mini is an ultra-compact omnidirectional condenser microphone that plugs directly into the USB-C port of your Android device, Smartphone, Tablets, or Computer. Even though it weighs less than an ounce, the SmartMic UC Mini delivers dynamic broadcast-quality sound and dramatically improves the sound quality of the videos you shoot and the sound you capture with your audio recording apps. High-quality sound that is effortlessly portable The SmartMic UC Mini is the perfect way to record great sound anywhere, because it is so compact and lightweight, you can bring it everywhere. Whether you are Vlogging, using Video Apps or Audio Recording Apps, Livestreaming, making YouTube content, recording a live performance, or posting updates on Instagram or TikTok. All you have to do is pull it out of your pocket and plug it in, and you'll have dynamic, broadcast-quality sound that brings your content to the next level. Smart design, simple functionality The SmartMic UC Mini features a compact capsule with an integrated swivel that enables you to point it directly at the sound you want to capture. It has an integrated shock mount that helps you avoid recording unwanted vibration and handling noise. But most importantly, it's easy to use, just plug it in and start the video, audio or streaming app of your choice and start recording. It's an extremely affordable and simple way to give your content a professional level of sound quality and will never need batteries or charging.
⚠️ WARNING: This product can expose you to chemicals including Lead, which is known to the State of California to cause cancer and birth defects and/or other reproductive harm. For more information go to www.P65Warnings.ca.gov