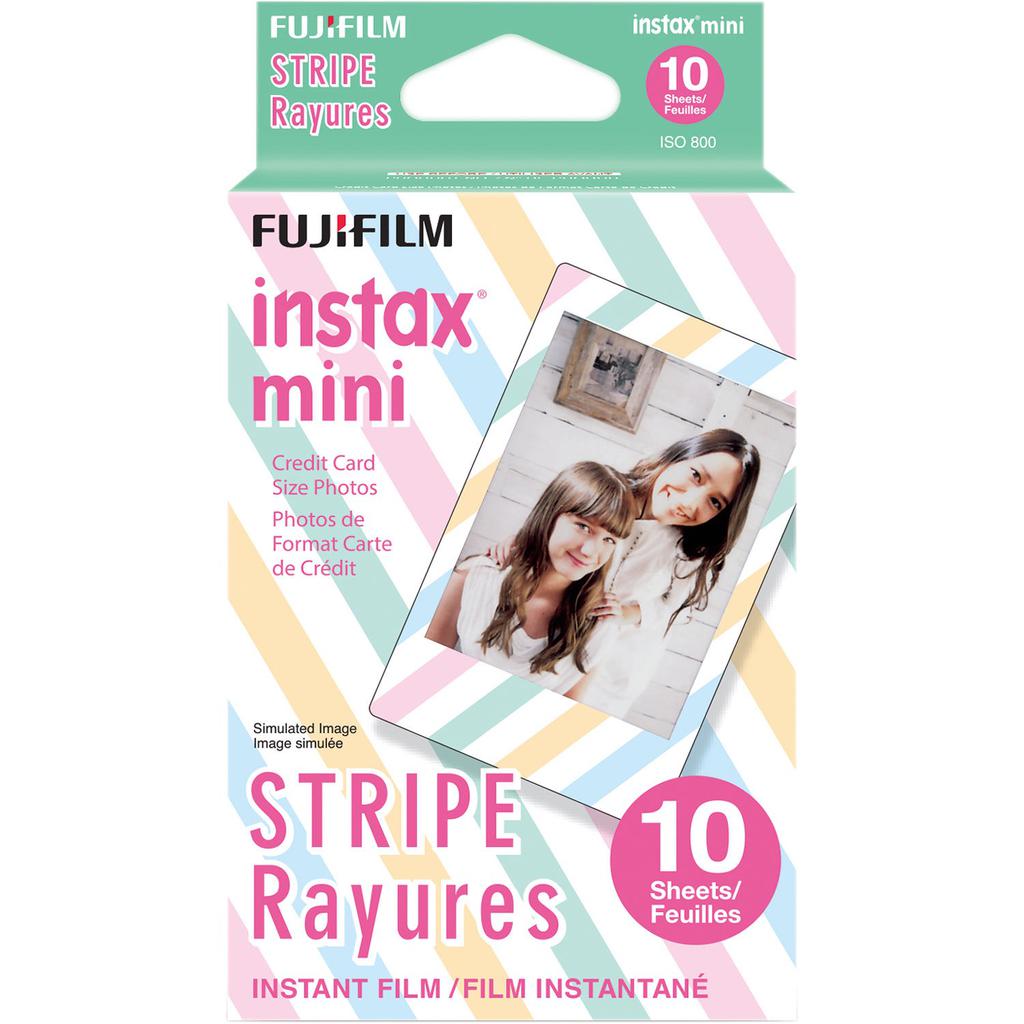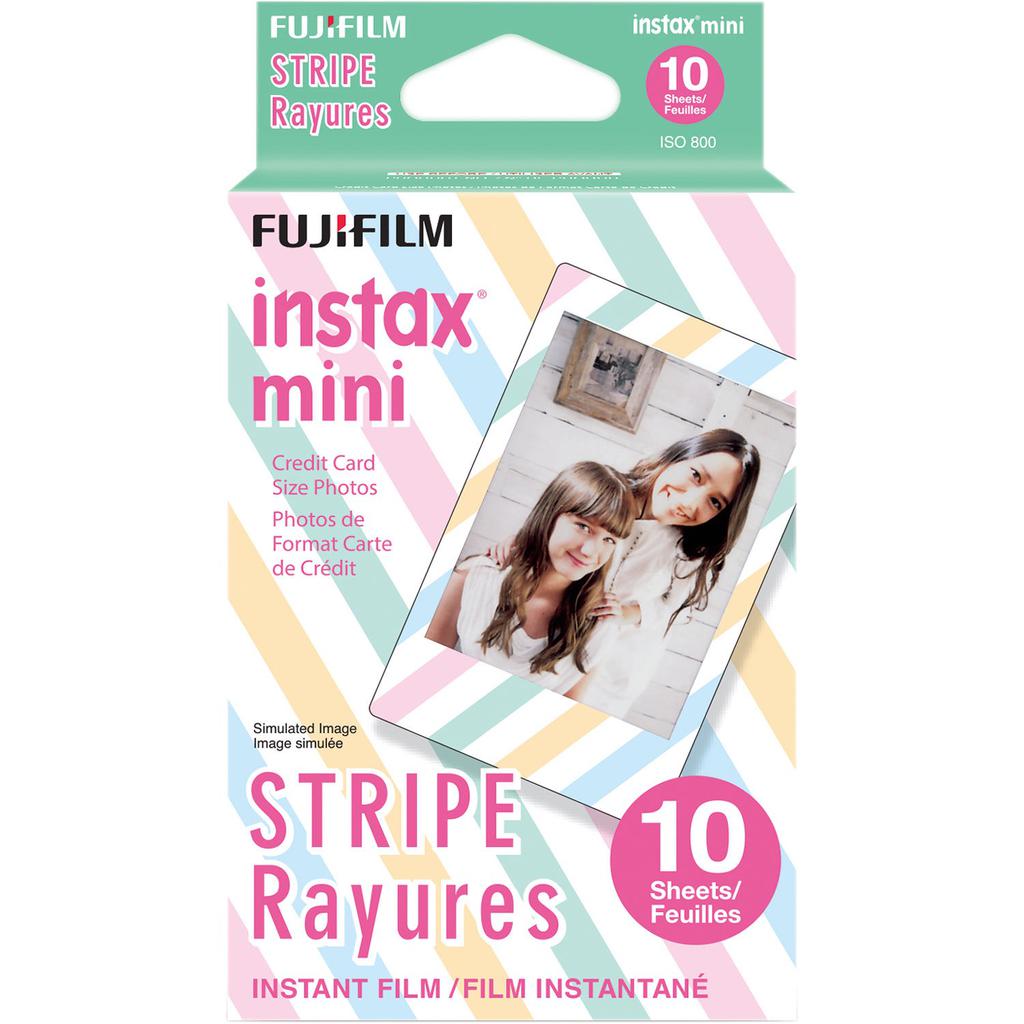 Develops instantly – Press the shutter - capture the moment and watch the photo develop in front of your eyes! Hi-Speed ISO 800 – With superb grain quality Instax Stripe Film ensure vibrant colors and natural skin tones. Credit-card size – 5.4 cm x 8.6 cm (film size) – The unique credit-card sized film is easy to carry in your purse or wallet and has unique color borders to add style to your images
Leave them blank or personalize with a fun message
Easy-to-Load Cartridge – Each film cartridge is designed and labeled for easy loading and filled with film for 10 credit-card sized instant photos
Highly Stable – The film emulsion performs at temperatures as low as 5°C and as high as 40°C
For use in all Instax Mini Instant Cameras and Instax SHARE Printer
The INSTAX instant film cartridge plastic is High Impact Polystyrene or HIPS (number 6) and upon use/removal of all film the cartridge can be recycled in the municipal stream.
At a Glance

This single pack of Fujifilm instax mini Stripe Instant Film contains 10 sheets of instant color film that is compatible for use with the Fujifilm instax mini series of cameras. This film features vivid color reproduction with natural skin tones when used under daylight (5500K) or electronic flash lighting conditions. A refined grain structure provides high image sharpness and clarity as well as a versatile ISO 800 film speed for use with a wide variety of subjects. Each sheet of film produces a 2.4 x 1.8" glossy image area that is surrounded by a pastel striped border. Quick, instant developing is possible when working in temperatures between 41-104°F.
⚠️ WARNING: This product can expose you to chemicals including Lead, which is known to the State of California to cause cancer and birth defects and/or other reproductive harm. For more information go to www.P65Warnings.ca.gov