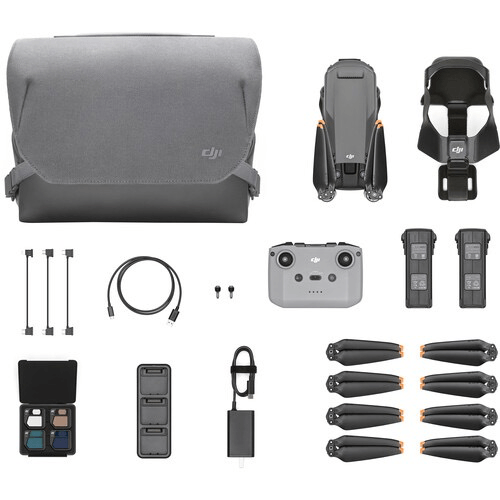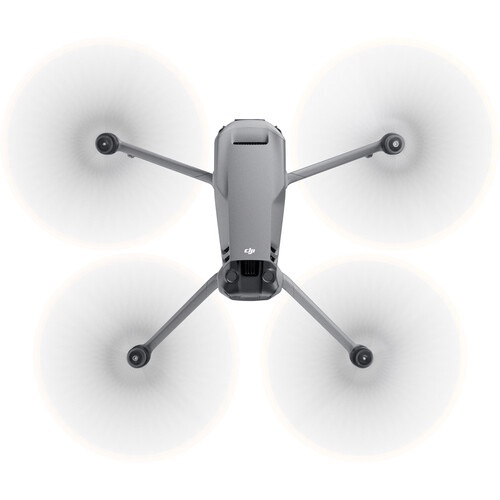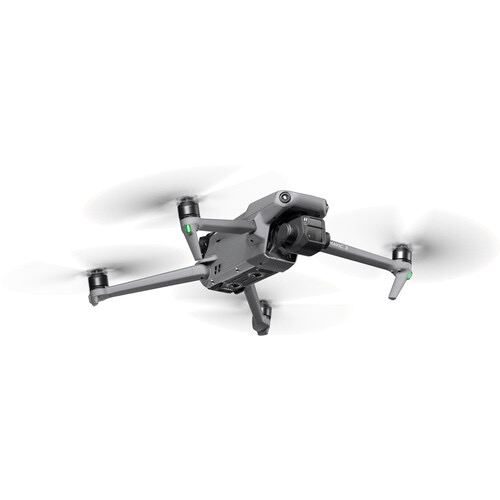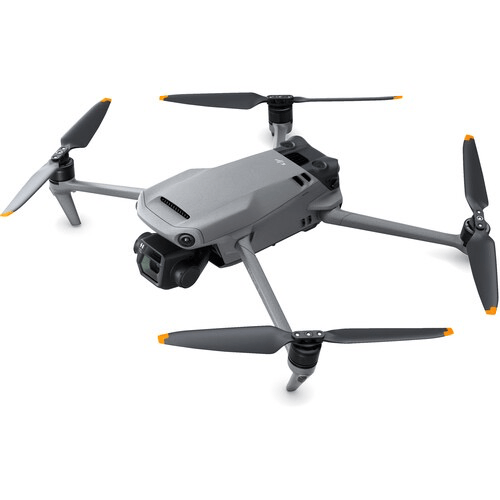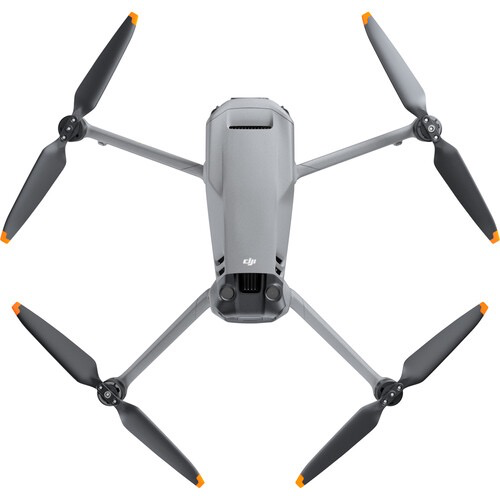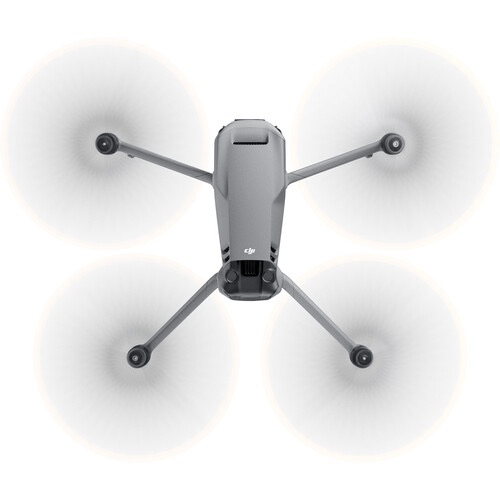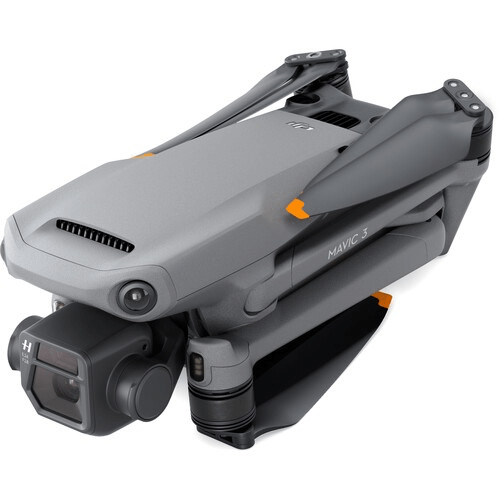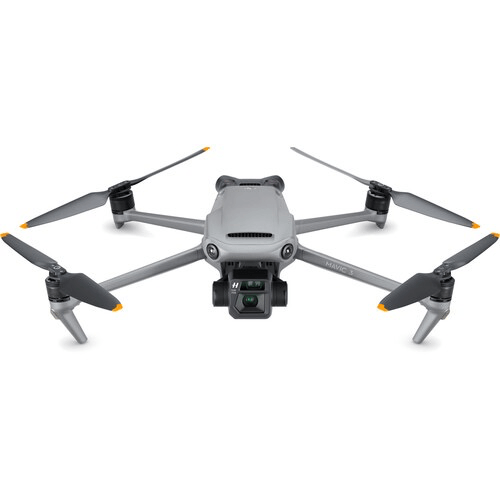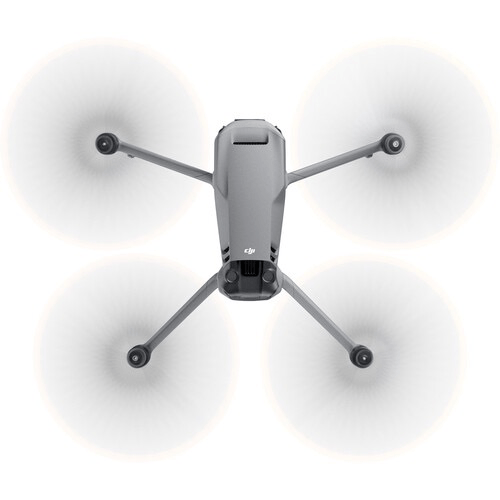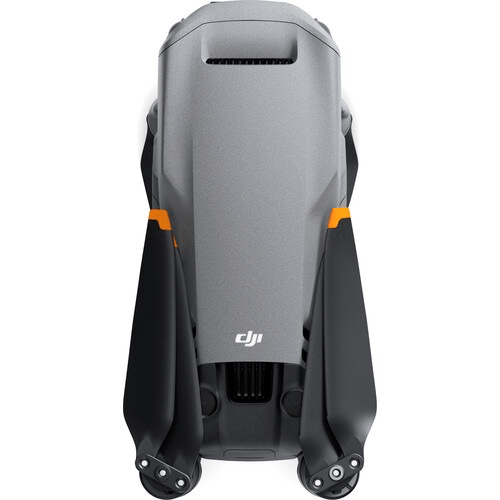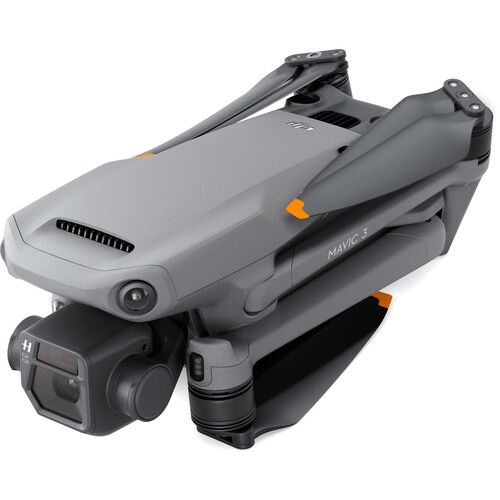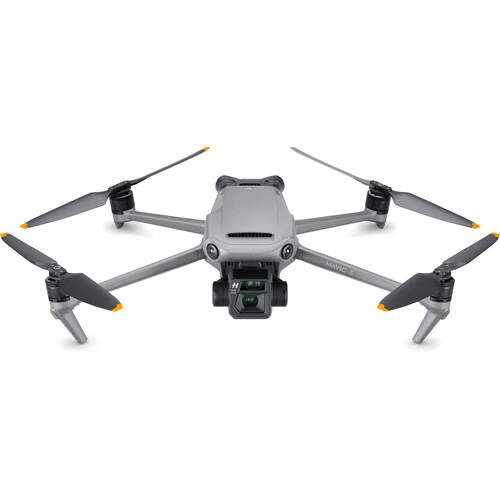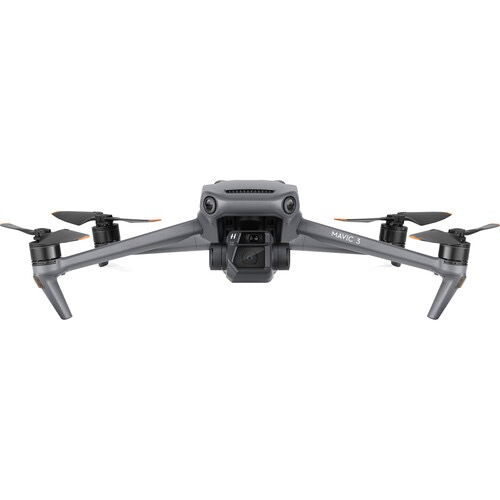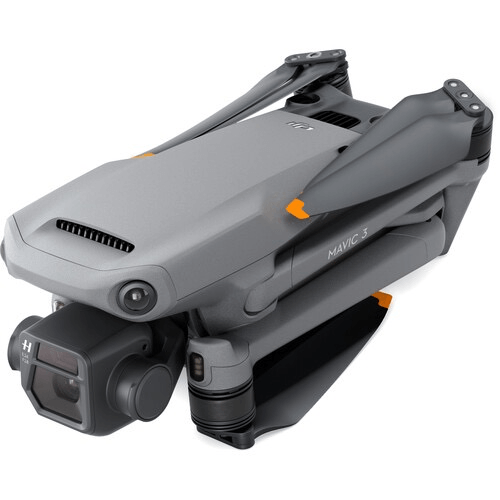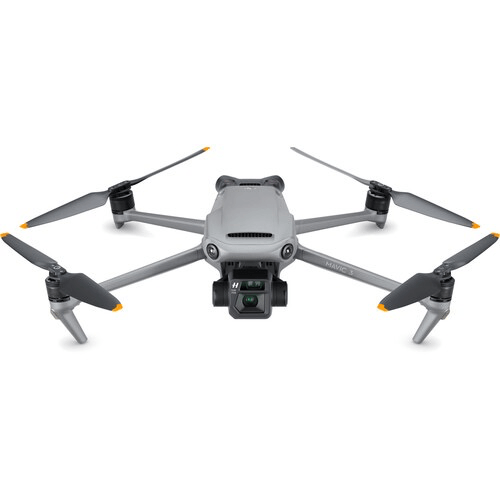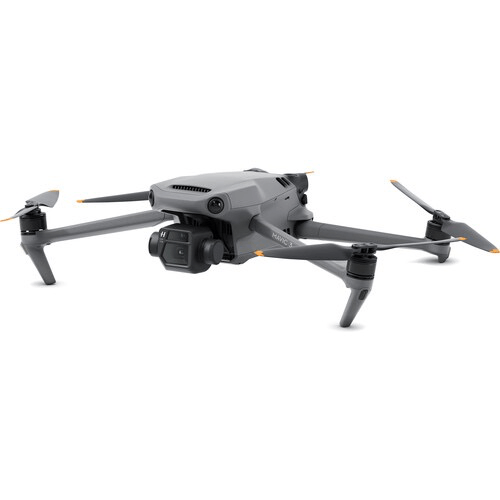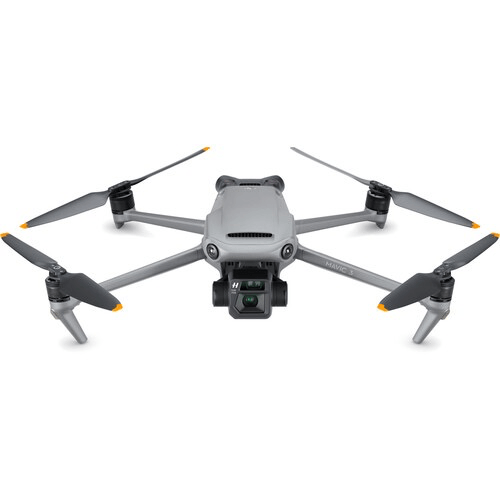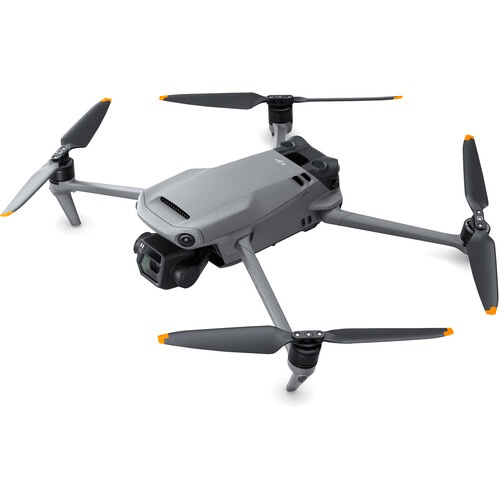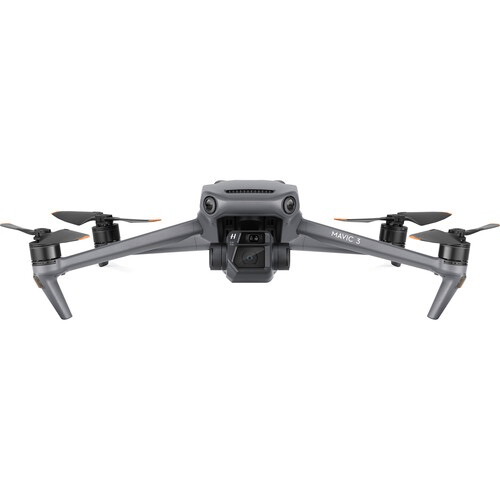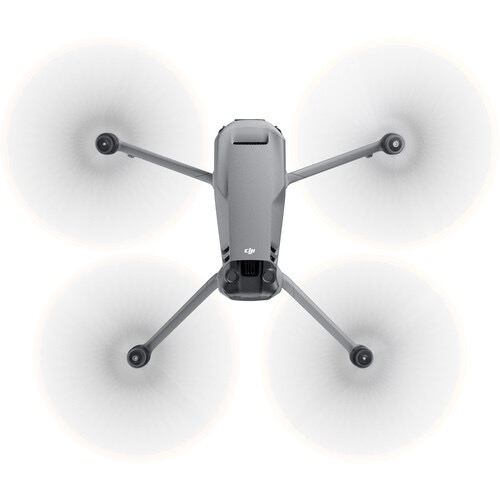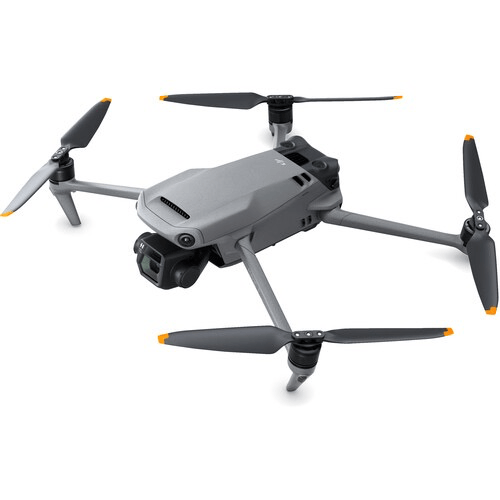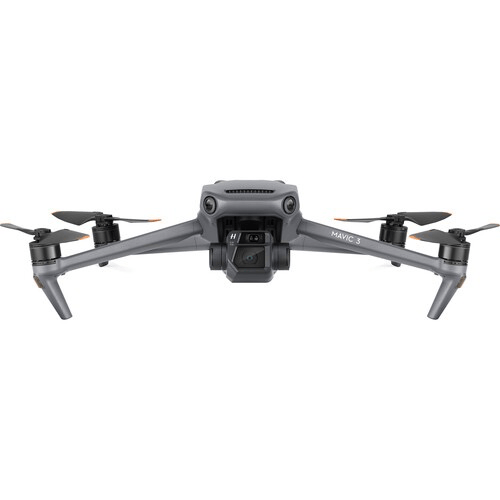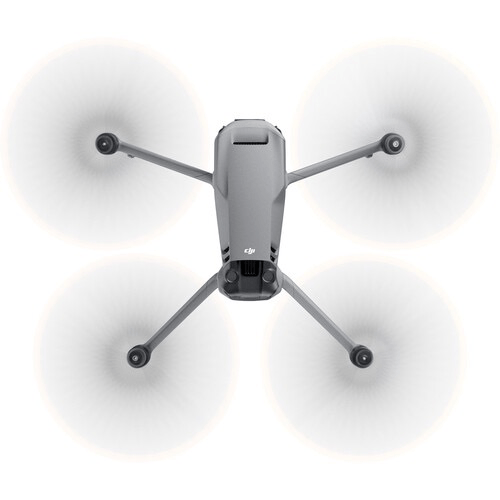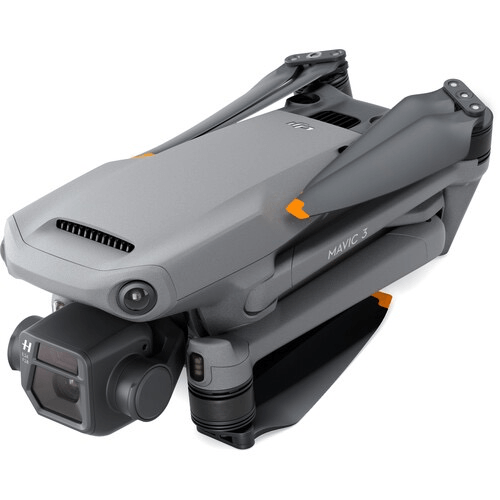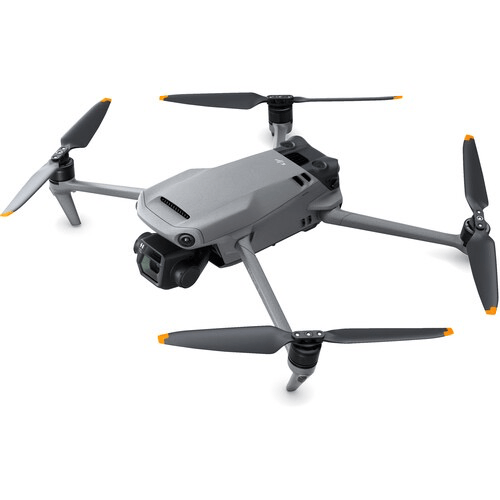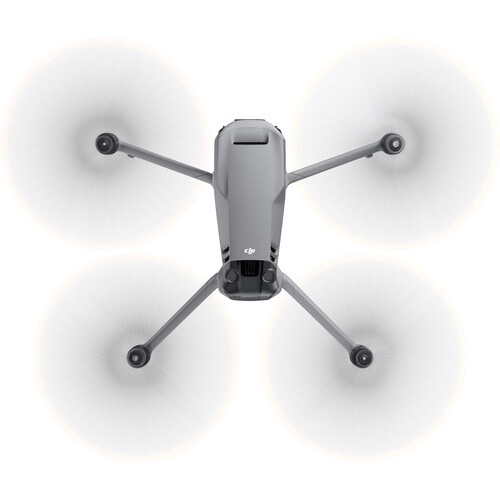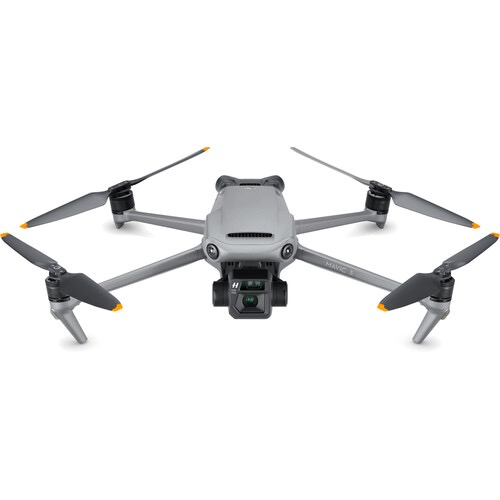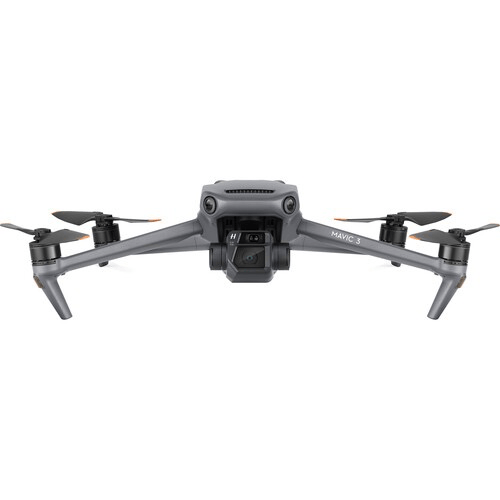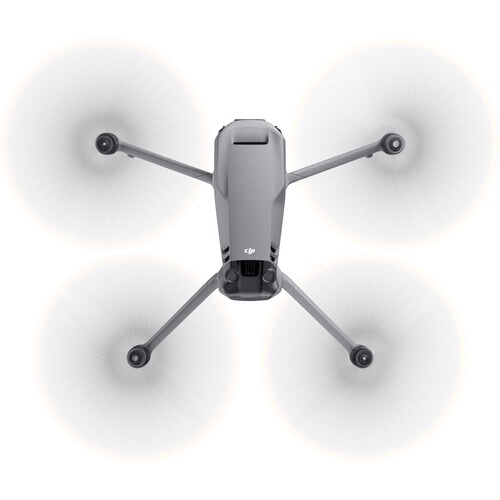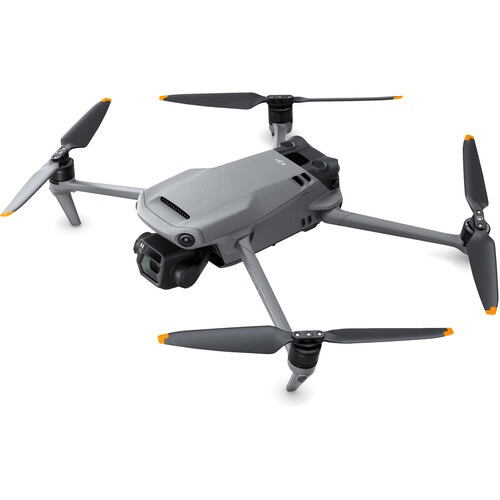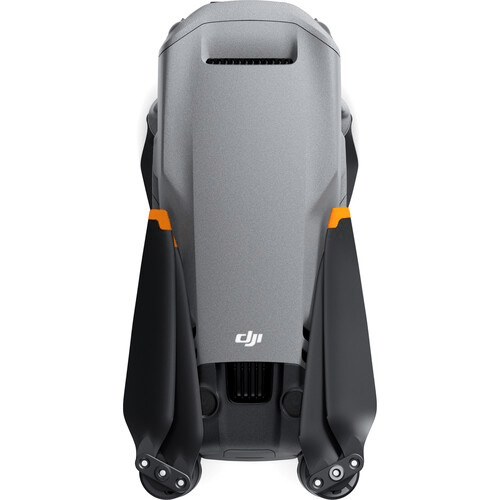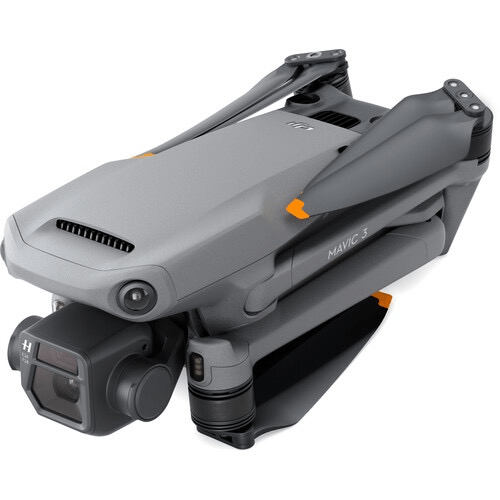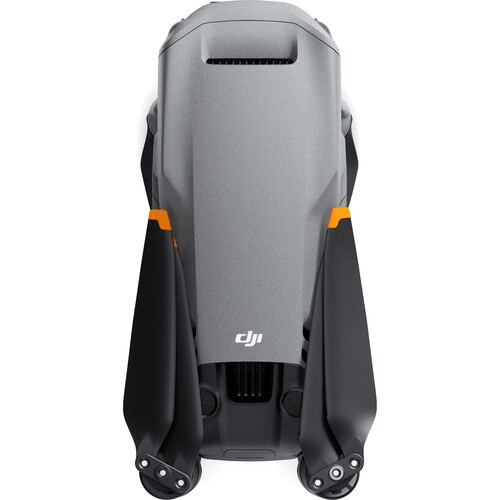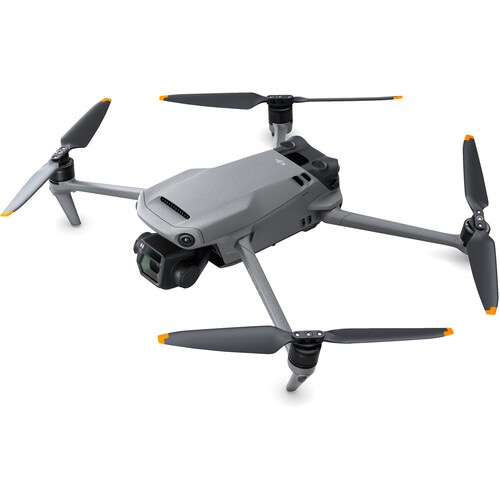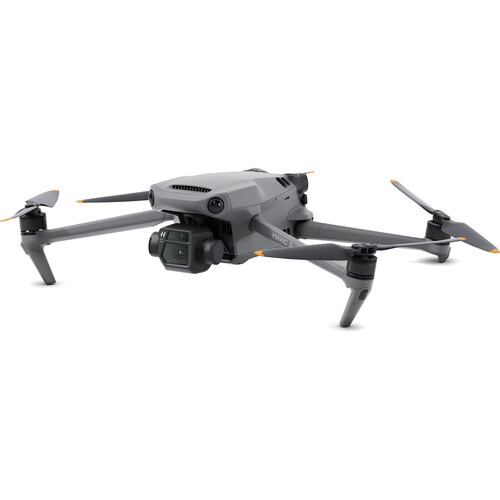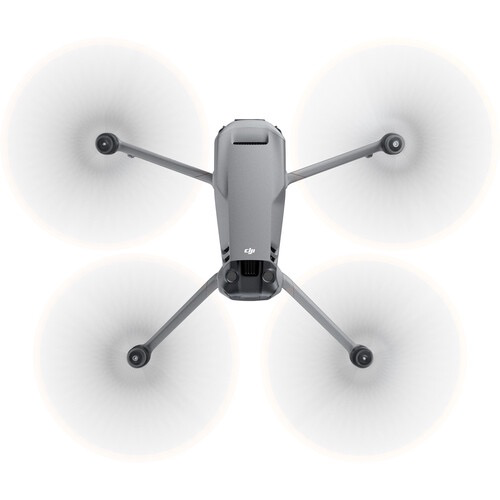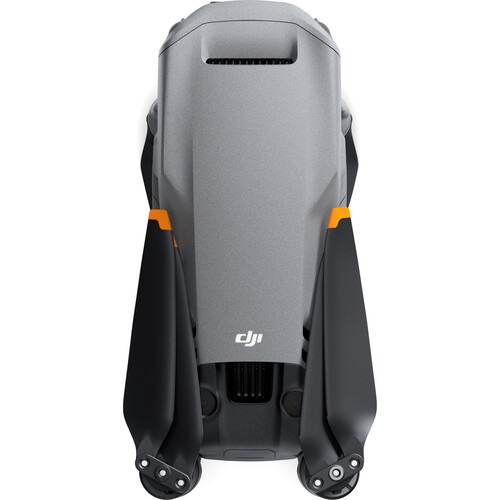 20MP 5.1K Wide-Angle 4/3 CMOS Hasselblad
46 Minutes of Flight Time
3-Axis Gimbal with Dual Cameras
12MP Telephoto
Old Legend, New Chapter

The new DJI Mavic 3 is the most advanced drone on the market, and delivers superior imaging quality thanks to its exclusive partnership with world-renowned camera manufacturer Hasselblad. The L2D-20c aerial camera is designed specifically for the Mavic 3, and utilizes a professional-grade 4/3 CMOS sensor to produce stunningly detailed images and videos. With Hasselblad's rigorous standards applied to both hardware and software, the Mavic 3 is in a class of its own when it comes to image quality. Whether you're a professional photographer or videographer, or simply a hobbyist who wants to take their drone photography to the next level, the Mavic 3 is the perfect choice.

Hasselblad Natural Colour Solution

Featuring the powerful and new Hasselblad Natural Colour Solution, the Mavic 3 delivers stunning, natural colors with the simple press of the shutter. With its advanced flight and camera stabilization technology, the Mavic 3 is perfect for capturing smooth, stable footage in any environment.

Results that Speak

Create professional imagery with the Hasselblad L2D-20c camera system.

Higher dynamic range

With a higher dynamic range, it can capture more natural transitions between highlights and shadows while preserving rich visual information. This allows you to get the perfect shot every time.

larger sensor size

A larger sensor size keeps images clean in low light.

Professional Video Specifications

The new DJI Mavic 3 is a powerful and versatile drone that is perfect for professional filmmakers and creators. It records stunning 4K video at up to 60fps and captures up to 1 billion colors with its 10-bit D-Log color profile. This gives you more natural gradations of sky coloring and more details retained for greater flexibility in post-production. The Mavic 3 also comes with Apple ProRes 422 HQ, Apple ProRes 422, and Apple ProRes 422 LT encoding with a maximum data rate of 3,772Mbps. Plus, it has a built-in 1TB SSD and a 10Gbps lightspeed data cable to further facilitate professional filming and creation. So if you're looking for a drone that can help you take your filmmaking to the next level, then the DJI Mavic 3 is the perfect choice for you.

Tele Camera Pro Mode

With Pro mode, the tele camera of Mavic 3 supports manual parameter adjustments and RAW photos.

Omnidirectional Obstacle Sensing

This powerful drone is equipped with multiple wide-angle vision sensors that work together with a high-performance vision computing engine. This ensures that obstacles are sensed precisely and a safe flight route that avoids them is planned. So you can focus on getting those amazing shots without having to worry about collision.

Advanced RTH

End your days on a high note with the new Advanced RTH function on the DJI Mavic 3. This updated auto-return function enables your Mavic 3 to quickly determine the optimal route back to its home point and execute it flawlessly. Whether you're finishing up a long day of shooting or just want to be sure your drone is safe,Advanced RTH has you covered.

Designated Altitude

It can fly to a designated altitude and then find a safe and efficient route back to its home point, making it easy to get the perfect shot. The Mavic 3 also has the advantage of traditional RTH, allowing users to choose the best option according to their environment.

APAS 5.0

With its advanced obstacle sensing system, you can easily avoid objects in your path and focus on getting the perfect shot. The Mavic 3 also records video in 4K resolution, so you can capture stunning footage of your adventures. Whether you're a beginner or a pro, the Mavic 3 is sure to bring your flights to new heights.
Aircraft
Takeoff Weight
Mavic 3: 895 g

Mavic 3 Cine: 899 g

Dimensions (Folded/Unfolded)
Folded (without propellers) 221×96.3×90.3 mm

(Length×Width×Height)

Unfolded (without propellers) 347.5×283×107.7 mm

(Length×Width×Height)

Diagonal Length
380.1 mm
Max Ascent Speed
1 m/s (C mode)

6 m/s (N mode)

8 m/s (S mode)

Max Descent Speed
1 m/s (C mode)

6 m/s (N mode)

6 m/s (S mode)

Max Flight Speed (at sea level, no wind)
5 m/s (C mode)

15 m/s (N mode)

19 m/s (S mode)

Max Service Ceiling Above Sea Level
6000 m
Max Flight Time (no wind)
46 minutes *
Max Hovering Time (no wind)
40 minutes *
Max Flight Distance
30 km
Max Wind Speed Resistance
12 m/s
Max Tilt Angle
25° (C mode)

30° (N mode)

35° (S mode)

Max Angular Velocity
200°/s
Operating Temperature
-10° to 40° C (14° to 104° F)
GNSS
GPS + Galileo + BeiDou
Hovering Accuracy Range
Vertical: ±0.1 m (with Vision Positioning); ±0.5 m

(with GNSS Positioning)

Horizontal: ±0.3 m (with Vision Positioning); ±0.5 m

(with High-Precision Positioning System)

Internal Storage
Mavic 3: 8 GB (available space is approx. 7.2 GB)

Mavic 3 Cine: 1TB (available space is approx. 934.8 GB)
Hasselblad Camera
Sensor
4/3 CMOS, Effective pixels: 20 MP
Lens
FOV: 84°

Format Equivalent: 24 mm

Aperture: f/2.8 to f/11

Focus: 1 m to ∞ (with autofocus)

ISO Range
Video: 100-6400

Still Image: 100-6400

Shutter Speed
Electronic Shutter: 8-1/8000 s
Max Image Size
Main Unit: 5280×3956
Still Photography Modes
Single shot: 20MP Photos

Automatic Exposure Bracketing (AEB): 20 MP, 3/5 bracketed frames at 0.7 EV

Burst shooting: 20 MP, 3/5/7

Timed: 20 MP, 2/3/5/7/10/15/20/30/60 s

Video Resolution
Apple ProRes 422 HQ

Apple ProRes 422

Apple ProRes 422 LT

5.1K: 5120×2700@24/25/30/48/50fps

DCI 4K: 4096×2160@24/25/30/48/50/60/120*fps

4K: 3840×2160@24/25/30/48/50/60/120*fps

H.264/H.265

5.1K: 5120×2700@24/25/30/48/50fps

DCI 4K: 4096×2160@24/25/30/48/50/60/120*fps

4K: 3840×2160@24/25/30/48/50/60/120*fps

FHD: 1920×1080@24/25/30/48/50/60/120*/200*fps

* Framerates above are recording framerates. Videos will be played as slow-motion videos.

Max Video Bitrate
H.264/H.265 Bitrate: 200 Mbps

Apple ProRes 422 HQ Bitrate: 3,772 Mbps

Apple ProRes 422 Bitrate: 2,514 Mbps

Apple ProRes 422 LT Bitrate: 1,750 Mbps

Supported File Formats
exFAT
Photo Format
JPEG/DNG (RAW)
Video Formats
Mavic 3:

MP4/MOV (MPEG-4 AVC/H.264, HEVC/H.265)

Mavic 3 Cine:

MP4/MOV (MPEG-4 AVC/H.264, HEVC/H.265)

MOV (Apple ProRes 422 HQ/422/422 LT)
Tele Camera
Sensor
1/2-inch CMOS
Shutter Speed
Electronic Shutter: 2-1/8000 s
Lens
FOV: 15°

Format Equivalent: 162mm

Aperture: f/4.4

Focus: 3 m to ∞

ISO Range
Video: 100-6400

Still Image: 100-6400

Max Image Size
4000×3000
Photo Format
JPEG/DNG (RAW)
Video Formats
MP4/MOV (MPEG-4 AVC/H.264, HEVC/H.265)
Still Photography Modes
Single shot: 12MP Photos

Automatic Exposure Bracketing (AEB): 12 MP, 3/5 bracketed frames at 0.7 EV

Burst shooting: 12 MP, 3/5/7

Timed: 12 MP, 2/3/5/7/10/15/20/30/60 s

Video Resolution
H.264/H.265

4K: 3840×2160@25/30/50fps

FHD: 1920×1080@25/30/50fps

Digital Zoom
4x
Gimbal
Stabilization
3-axis motorized (tilt, roll, pan)
Mechanical Range
Tilt: -135° to 100°

Roll: -45° to 45°

Pan: -27° to 27°

Controllable Range
Tilt: -90° to 35°

Pan: -5° to 5°

Max Control Speed (tilt)
100°/s
Angular Vibration Range
±0.007°
Sensing
Sensing System
Omnidirectional binocular vision system, supplemented with an infrared sensor at the bottom of the aircraft
Forward
Measurement Range: 0.5-20 m

Detection Range: 0.5-200 m

Effective Sensing Speed: Flight Speed ≤ 15m/s

FOV: Horizontal 90°, Vertical 103°

Backward
Measurement Range: 0.5-16 m

Effective Sensing Speed: Flight Speed ≤ 12m/s

FOV: Horizontal 90°, Vertical 103°

Lateral
Measurement Range: 0.5-25 m

Effective Sensing Speed: Flight Speed ≤ 15m/s

FOV: Horizontal 90°, Vertical 85°

Upward
Measurement Range: 0.2-10 m

Effective Sensing Speed: Flight Speed ≤ 6m/s

FOV: Front and Back 100°, Left and Right 90°

Downward
Measurement Range: 0.3-18 m

Effective Sensing Speed: Flight Speed ≤ 6m/s

FOV: Front and Back 130°, Left and Right 160°

Operating Environment
Forward, Backward, Left, Right, and Upward: Surface with a clear pattern and adequate lighting (lux>15)

Downward: Surface with a clear pattern and adequate lighting (lux >15). Diffuse reflective surface with diffuse reflectivity>20% (e.g. wall, tree, person)
Video Transmission
Video Transmission System
O3+
Live View Quality
Remote Controller: 1080p@30fps/1080p@60fps
Operation Frequency
2.400-2.4835 GHz

5.725-5.850 GHz

Max Transmission Distance (unobstructed, free of interference and aligned with controller)
2.400-2.4835 GHz; 5.725-5.850 GHz

FCC: 15 km

CE: 8 km

SRRC: 8 km

MIC: 8 km

Signal Transmission Ranges (FCC)
Strong Interference (urban landscape, limited line of sight, many competing signals): Approx. 1.5-3 km

Medium Interference (suburban landscape, open line of sight, some competing signals): Approx. 3-9 km

Low Interference (open landscape abundant line of sight, few competing signals): Approx. 9-15 km

Data is tested under different standards in open areas free of interference. It only refers to the maximum, one-way flight distance without considering Return to Home. Please pay attention to RTH prompts in the DJI Fly app during actual flight.

Max Download Bitrate
O3+:

5.5MB/s (with RC-N1 remote controller)

15MB/s (with DJI RC Pro remote controller)

Wi-Fi 6:

80MB/s*

* Measured in laboratory environments with little interference in countries/regions that support both 2.4GHz and 5.8GHz, and the footage is saved in the built-in SSD or internal storage. Download speed may vary depending on actual conditions.

Latency (depending on environmental conditions and mobile device)
130 ms (with RC-N1 remote controller)

120 ms (with DJI RC Pro remote controller)

Antennas
4 antennas, 2T4R
Transmitter Power (EIRP)
2.4 GHz: ≤33 dBm (FCC); ≤20 dBm (CE/SRRC/MIC)

5.8 GHz: ≤33 dBm (FCC), ≤30 dBm(SRRC), ≤14 dBm(CE)
Battery
| | |
| --- | --- |
| Capacity | 5000 mAh |
| Voltage | 15.4 V |
| Charging Voltage Limit | 17.6 V |
| Battery Type | LiPo 4S |
| Energy | 77 Wh |
| Weight | 335.5 g |
| Charging Temperature | 5° to 40° C (41° to 104° F) |
Battery Charger
| | |
| --- | --- |
| Input | 100-240 V AC, 47-63 Hz, 2.0 A |
| USB-C Output | USB-C: 5.0 V⎓5.0 A/9.0 V⎓5.0 A/12.0 V⎓5.0 A/15.0 V⎓4.3 A/20.0 V⎓3.25 A/5.0~20.0 V⎓3.25 A |
| USB-A output | USB-A: 5 V⎓2 A |
| Rated Power | 65 W |
Charging Hub
| | |
| --- | --- |
| Input | USB-C: 5-20 V⎓5.0 A max |
| Output | Battery: 12-17.6 V⎓5.0 A max |
| Rated Power | 65 W |
| Charging Type | Charges three batteries in sequence. |
| Charging Temperature Range | 5° to 40° C (41° to 104° F) |
Car Charger
Input
Car Power Input: 12.7-16 V⎓6.5 A, rated voltage 14 V DC
Output
USB-C: 5.0 V⎓5.0 A/9.0 V⎓5.0 A/12.0 V⎓5.0 A/15.0 V⎓4.3A/20.0 V⎓3.25 A/5.0~20.0 V⎓3.25 A

USB-A: 5 V⎓2 A

Rated Power
65 W
Charging Time
Approx. 96 minutes
Charging Temperature Range
5° to 40° C (41° to 104° F)
Storage
Recommended microSD Cards
Lexar 1066x 64GB V30 A2 microSDXC

Lexar 1066x 128GB V30 A2 microSDXC

Lexar 1066x 256GB V30 A2 microSDXC

Lexar 1066x 512GB V30 A2 microSDXC

SanDisk High Endurance 64GB V30 microSDXC

SanDisk High Endurance 128GB V30 microSDXC

SanDisk High Endurance 256GB V30 microSDXC

Kingston Canvas Go! Plus 64GB V30 A2 microSDXC

Kingston Canvas Go! Plus 128GB V30 A2 microSDXC

Kingston Canvas Go! Plus 256GB V30 A2 microSDXC

Kingston Canvas Go! Plus 512GB V30 A2 microSDXC

Samsung EVO Plus 512GB V30 A2 microSDXC

Samsung PRO Plus 256GB V30 A2 microSDXC

Samsung PRO Plus 512GB V30 A2 microSDXC

SSD Specs
Mavic 3: 8 GB (available space is approx. 7.2 GB)

Mavic 3 Cine: 1 TB (available space is approx. 934.8 GB)
DJI RC-N1 Remote Controller
Remote Controller Transmission System
When used with different aircraft hardware configurations, DJI RC-N1 Remote Controllers will automatically select the corresponding firmware version for updating and support the following transmission technologies enabled by the hardware performance of the linked aircraft models:

a. DJI Mini 2/ DJI Mavic Air 2: O2

b. DJI Air 2S: O3

c. DJI Mavic 3: O3+

Max Supported Mobile Device Size
180×86×10 mm (Length×Width×Height)
Operating Temperature
0° to 40° C (32° to 104° F)
Transmitter Power (EIRP)
2.400-2.4835 GHz:

<26 dBm (FCC), <20 dBm (CE/SRRC/MIC)

5.725-5.850 GHz:

<26 dBm (FCC), <23 dBm (SRRC), <14 dBm (CE)

Battery Life
Without charging any mobile device: 6 hr;

when charging mobile device: 4 hr

Supported USB Port Types
Lightning, Micro USB, USB-C
⚠️ WARNING: This product can expose you to chemicals including Lead, which is known to the State of California to cause cancer and birth defects and/or other reproductive harm. For more information go to www.P65Warnings.ca.gov