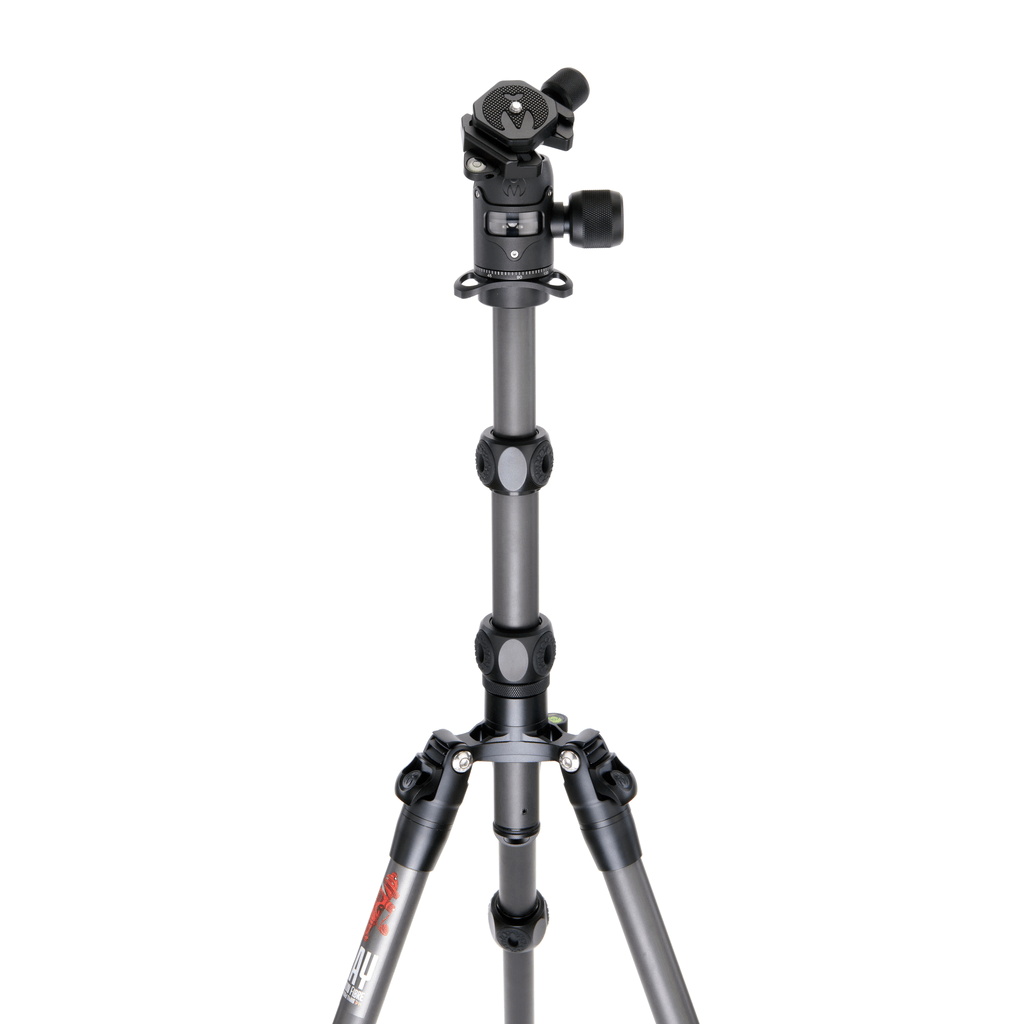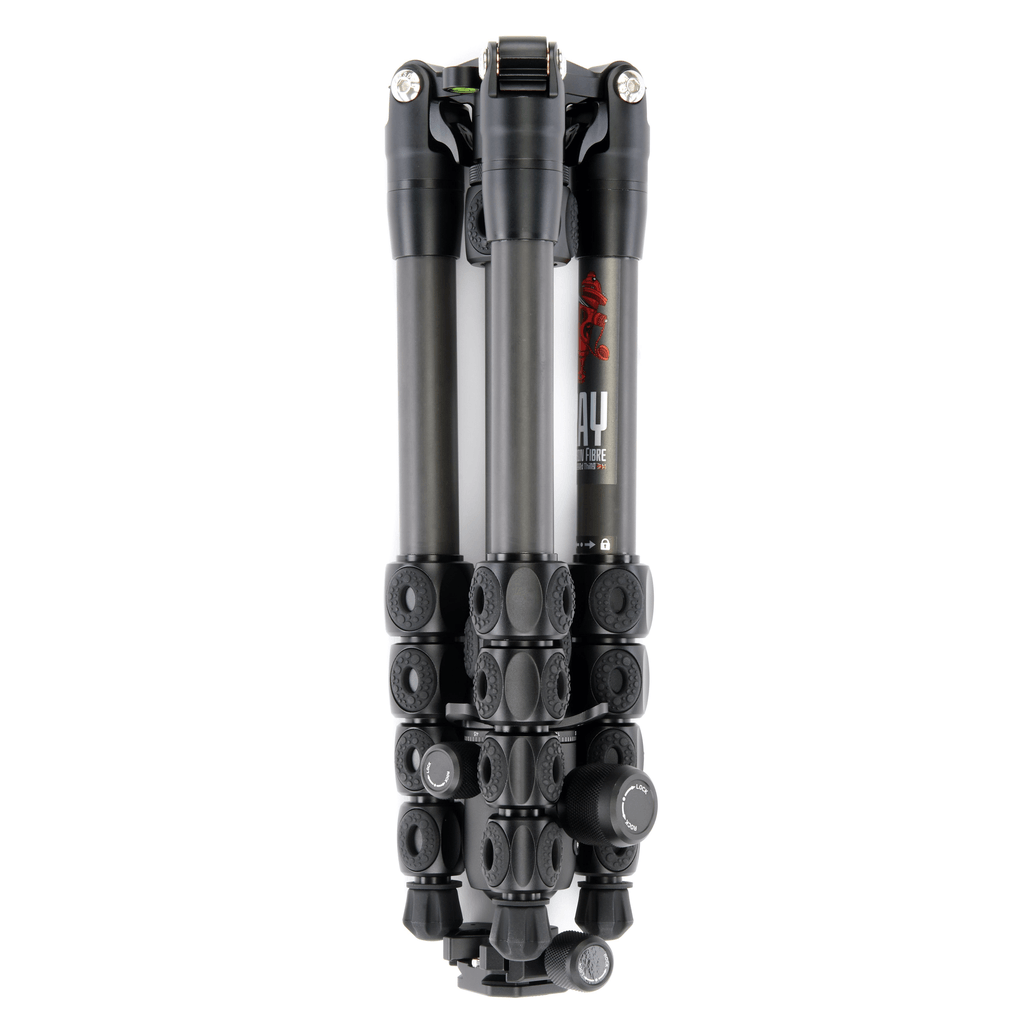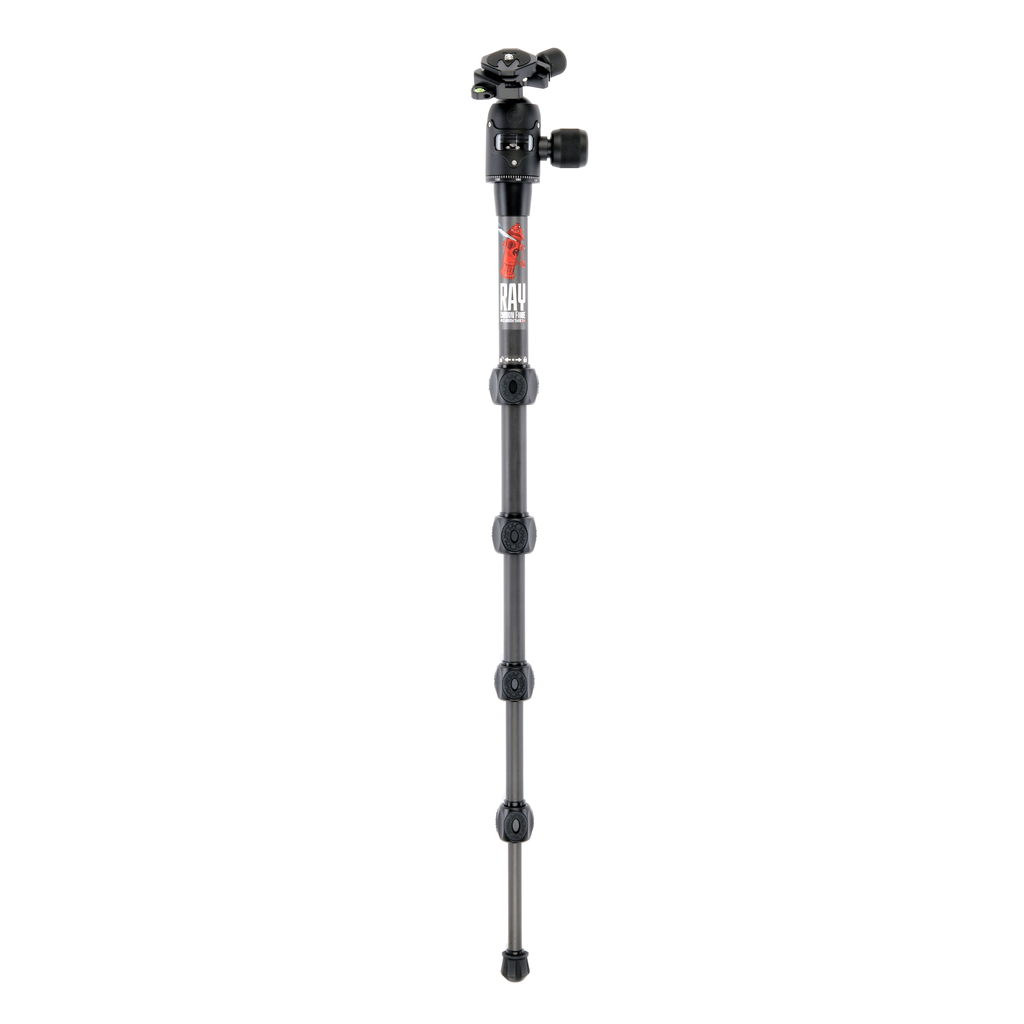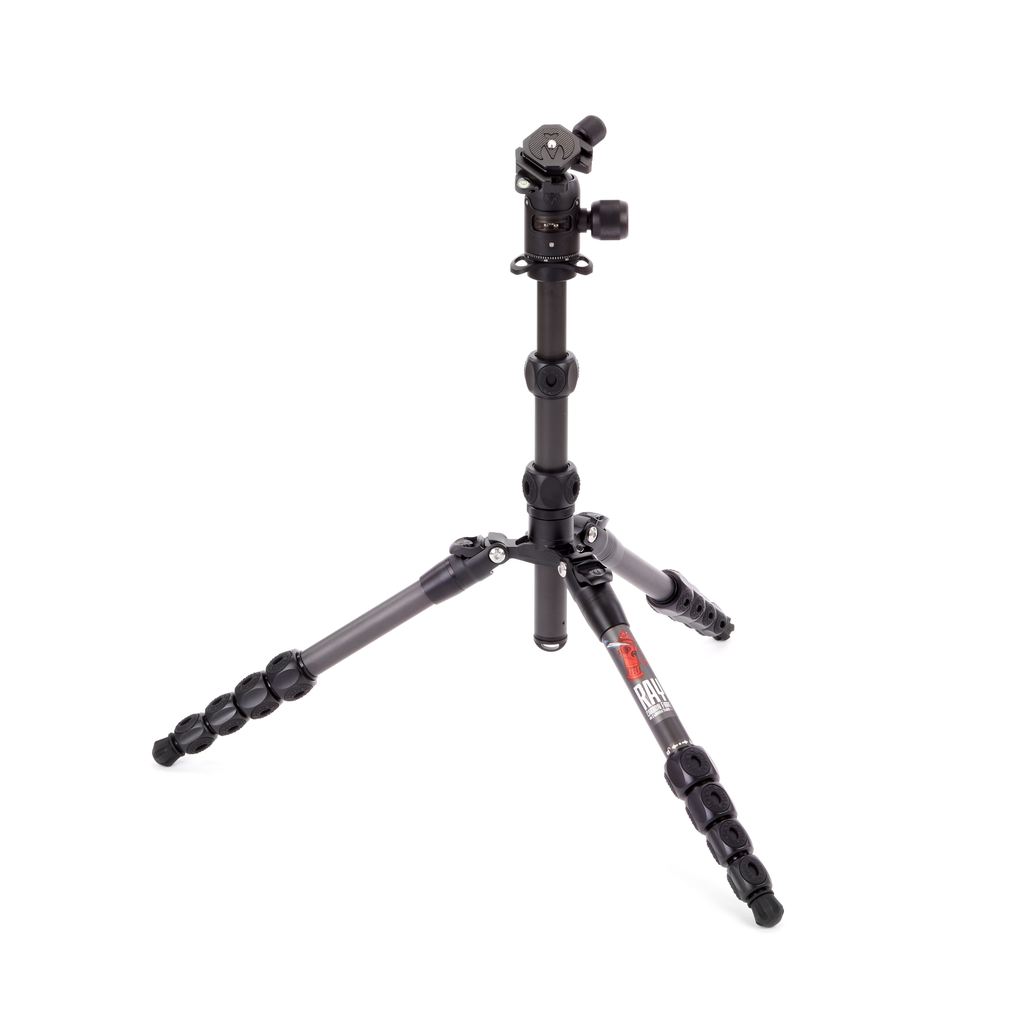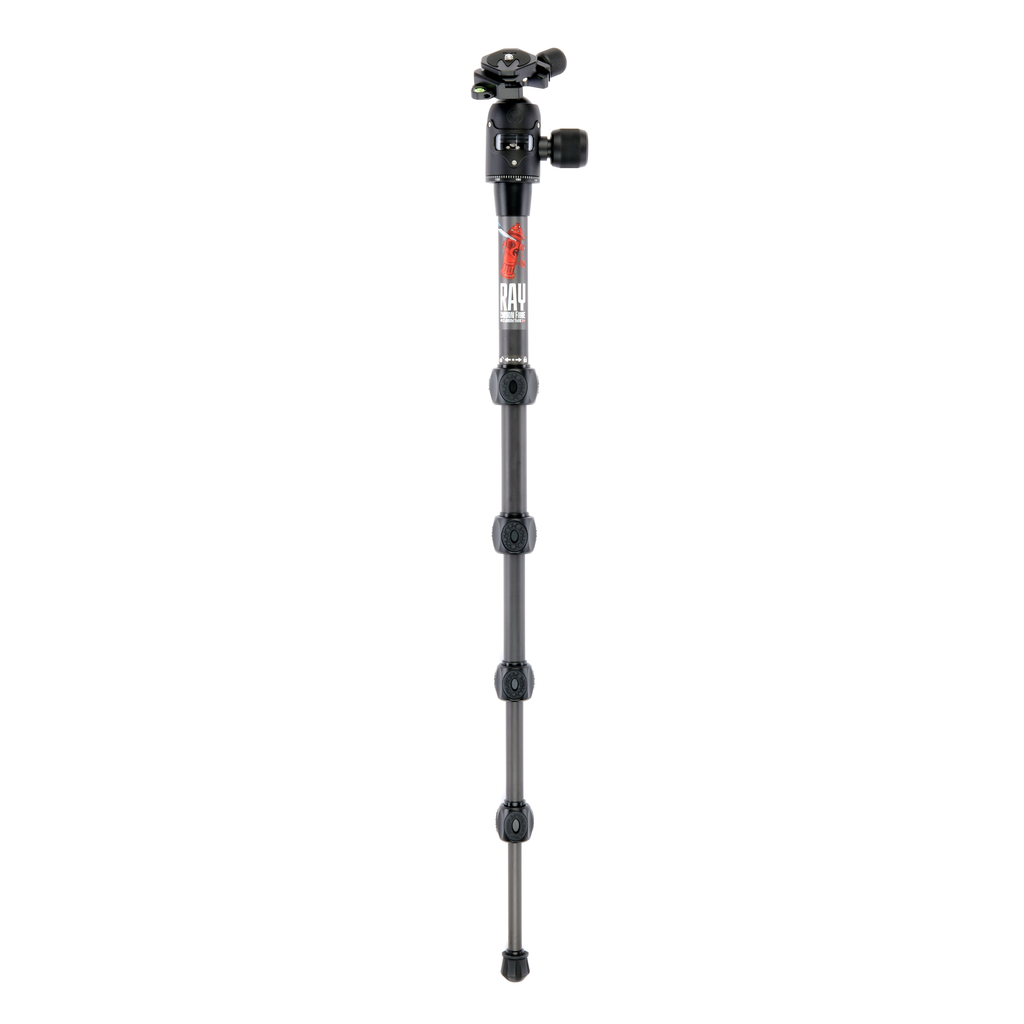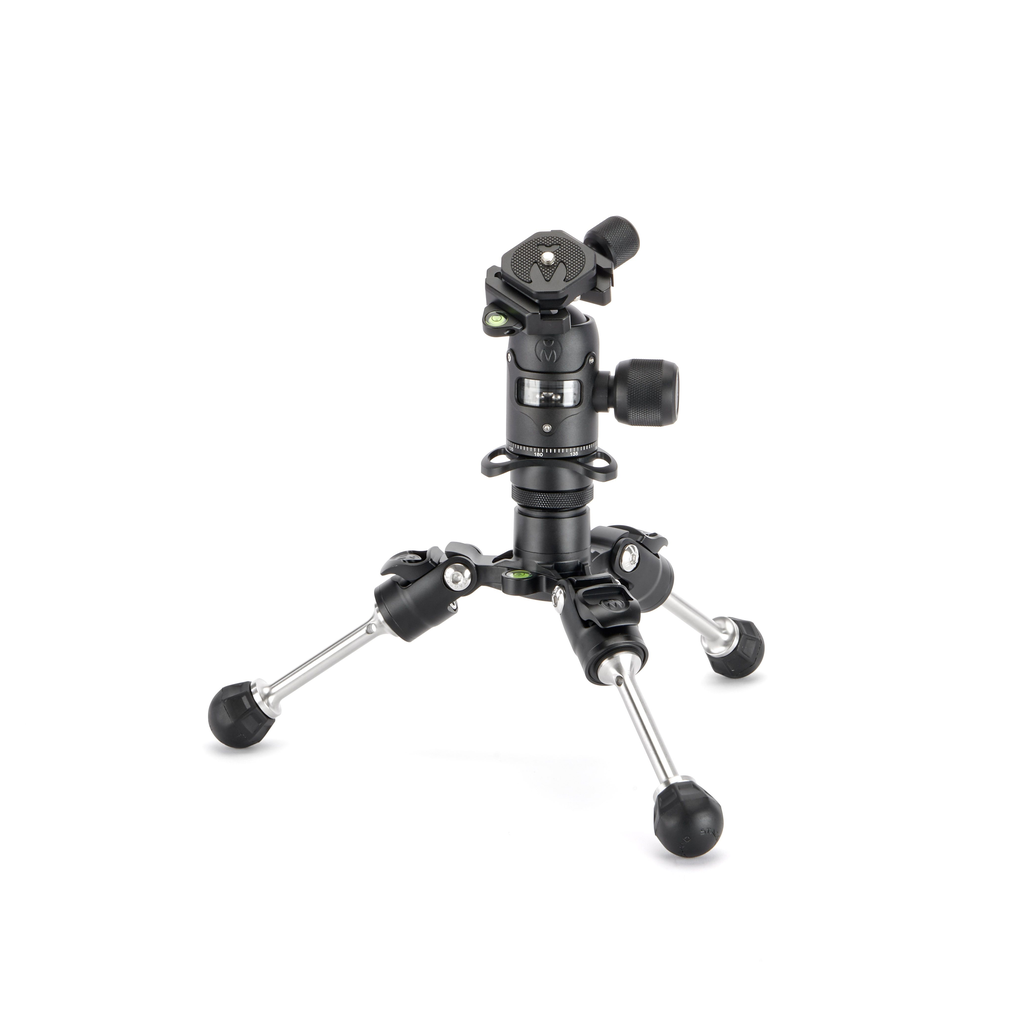 Load Capacity: 66 lb
Maximum Height: 54.44"
Minimum Height: 4.09"
Folded Length: 14.02"
Leg Sections: 5
Weight: 3.57 lb
Reversible Carbon Fiber Legs
Twist Locks
Reversible Center Column
Converts to Monopod
"I love things that just are" - Ray Barbee

3 Legged Thing Legends Ray Tripod System is a top of the line tripod system that is perfect for anyone who wants to take their photography or videography skills to the next level. With its smooth lines and effortless style, this tripod is sure to inspire creativity and provide stability for any type of shot. Whether you're a professional photographer or a beginner, the RAY tripod is the perfect choice for anyone who wants to capture amazing photos and videos.

No Comply

Ray is the perfect tripod for those who like to think outside the box. With its modular design and stylish good looks, it's sure to turn heads no matter where you take it.

Public Domain

The result of five years of development, design, engineering and testing, Ray is the best kept secret in our history. This incredible system can support up to 88 pounds of gear, making it ideal for even the most heavy-duty photography and videography applications.

Ban This

With five leg sections and two column sections, it can be easily converted to zero leg or column sections, making it perfect for any situation. The new tri-mount design makes it easy to attach any camera, while the leg locks are designed to be used with thick gloves or impaired mobility. This system is perfect for any photographer, from amateur to professional.
Max Height -
1.38 m / 54.33 "
Max Height w/o column -
1.03 m / 40.5 "
Min Height -
20.2 cm / 7.9 "
Detachable Leg Max Height -
1.03 m / 40.5 "
Detachable Leg (Full Monopod Set-up) Max Height -
1.43 m / 56.2 "
Folded Length -
35.6 cm / 14.02 "
5 Section Legs / 2 Section Column
Load Capacity at 23º -

Load Capacity at 55º -

Load Capacity at 80º -

30 kg / 66 lb

20 kg / 44 lb

10 kg / 22 lb

Tripod Weight -
1.27 kg / 2.8 lb
Total Kit Weight -
1.62 kg / 3.57 lb
Leg Angles
23º, 55º, 80º
Max Leg Tube Diameter -
23 mm / 0.9 "
⚠️ WARNING: This product can expose you to chemicals including Lead, which is known to the State of California to cause cancer and birth defects and/or other reproductive harm. For more information go to www.P65Warnings.ca.gov