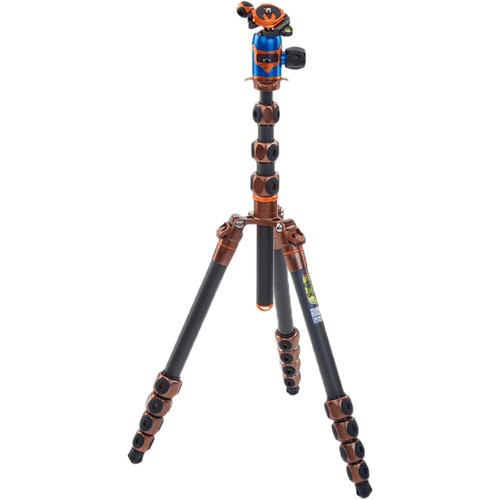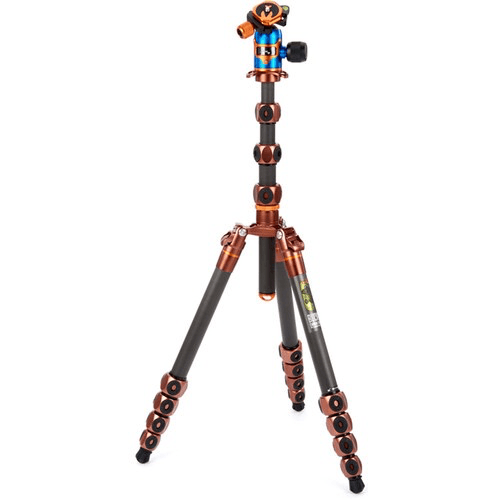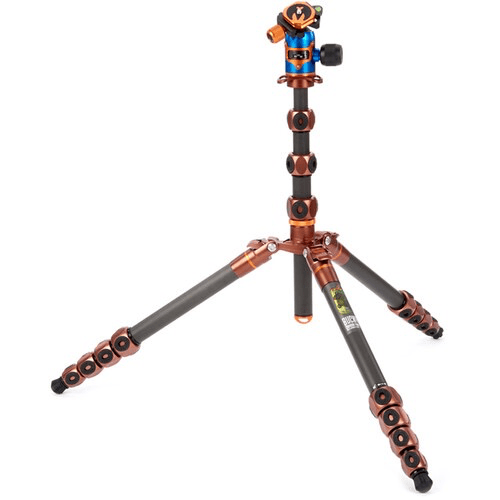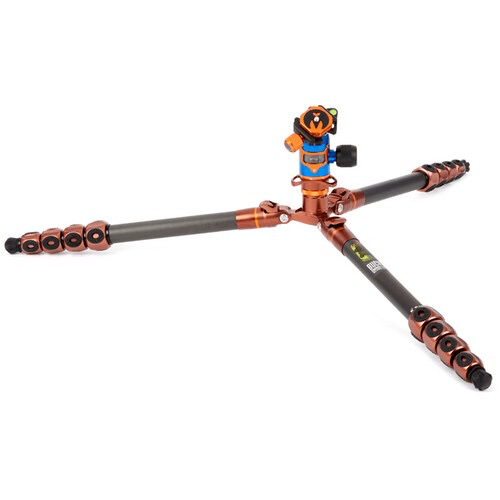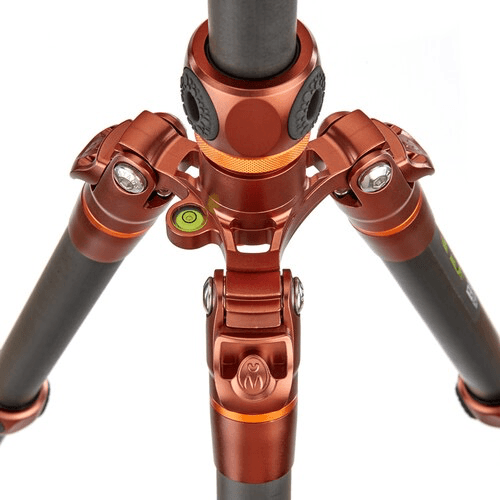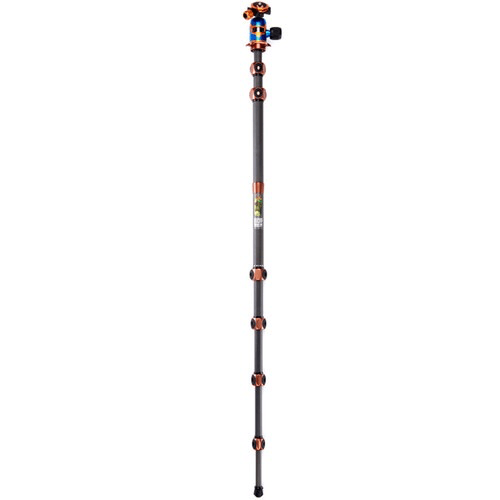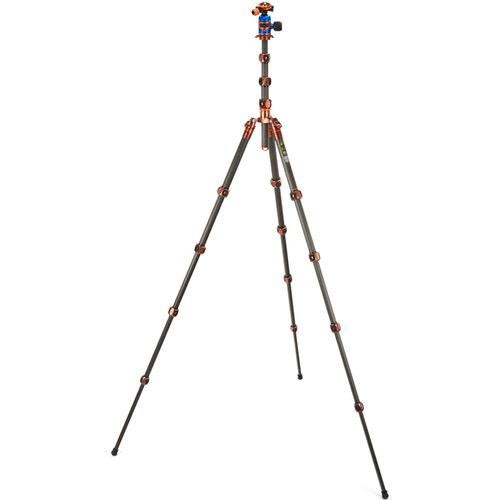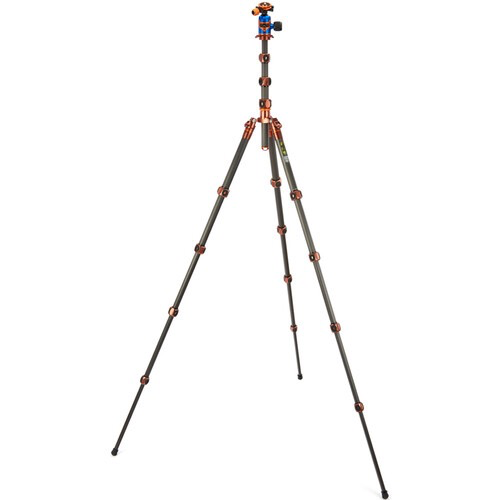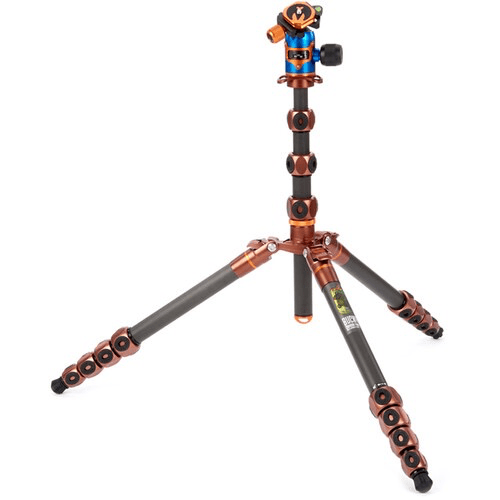 Max. Height: 70.55in
Minimum Height: 4.33in
Carbon Fiber and Aircraft Grade Aluminum construction
Bronze color scheme
Weight: 3.35lb
Payload capacity: 66lb
3-Section Twist Lock Legs
Includes AirHed Vu
The bronze/blue Legends Bucky Tripod with AirHed VU Ball Head Kit from 3 Legged thing is a five-section support with a three-section rapid center column. Each twist lock on the legs and column have rubber O-Pads that provide a tactile grip to turn the lock and release each tube. The O-Pads also allow water to dissipate from the legs when used in water or inclement weather. Extending the legs and the column of the tripod help to reach a maximum working height of 76.6", and with the legs completely splayed out and the column lowered, it allows you to shoot 8.5" off the ground. Setting the height at a lower vantage point is possible by releasing the Rapid Latch at the top of the leg and with its three variable leg angles of 83°, 56°, and 24°. The rubber feet maintain a stable grip to the ground and are removable, so you can replace them with optional foot accessories for different terrains. The modular design of the tripod allows you to configure and reconfigure it to suit many photo applications. Shooting towards the ground can be done by removing and reversing the center column and aiming your camera straight down. All three legs are also removable, and each can convert to a working 80" monopod. With all the legs removed, the tripod's spider can now be used as a mini tripod. With all the features, this proves how versatile the tripod can become. Once you're done shooting for the day, the 4 lb tripod's legs fold in the reverse to a length of 19.9". The AirHed VU has a load capacity pf 66 lb and is an Arca-type-compatible ball head that includes a uniquely-shaped octagonal quick release plate with a 1/4"-20 threaded camera mount. All the head's control knobs also employ the O-Pads to provide its rubbery grip like on the legs and the column. On the side of the head, a clear window makes it visible to see the inner workings as you turn the main knob and move the ball. The independent locking knob disengages, so you can rotate the head 360°, and the stainless steel and magnesium head sits on top of the contoured Tri-mount, which is edge-friendly and comfortable to the hands, to clip or hang accessories from.
⚠️ WARNING: This product can expose you to chemicals including Lead, which is known to the State of California to cause cancer and birth defects and/or other reproductive harm. For more information go to www.P65Warnings.ca.gov